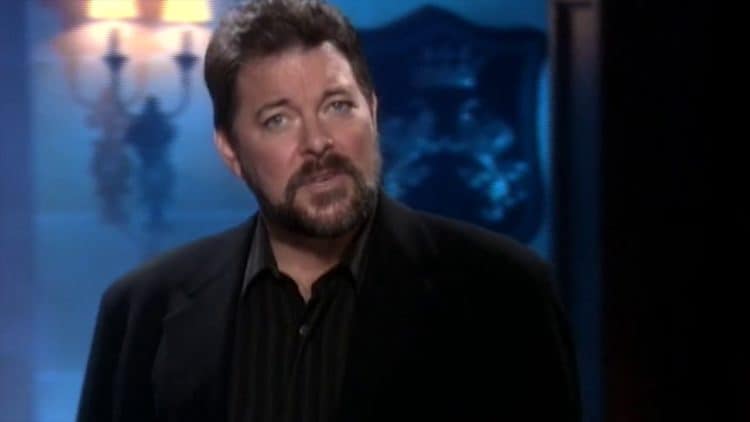 How many people remember the show, Beyond Belief: Fact or Fiction? It was, more or less, a show that was designed to debunk both myths and facts that people believed to be true and to explain them so that folks could understand, but it was also a source of entertainment that people could tune into in order to see just what was supposedly real and what was fabricated. The explanation given to each subject was quite interesting, to be honest, and while James Brolin helmed the first season, Jonathan Frakes, good old Riker from Star Trek, took over in season two and was there until the show was canceled. The show was brought back for reruns and even placed on streaming, but if people remember it or not it's up to them, since it's available to watch, if you can find it. As anyone can see from the clip, Frakes would start out the show by asking a question and then delve into the explanation of why this query was so pertinent as the story went on. A lot of times this would be pretty interesting since the show dealt with subjects that people don't always think about and would go into a healthy amount of explanation that was both intriguing and in some cases kind of helpful since the more people know the better. But then again, there were likely times when people felt the need to fact-check what they were being given just to be certain that it was accurate. Some folks want to know instead of take on faith what they're being told, and that's easy to understand.
There are a few reasons why Jonathan Frakes was great for this gig and one of them is that he was well-respected, and well-liked, by a lot of people from his time on Star Trek: The Next Generation. He was the guy that a lot of people felt could be talked to, someone with a personality that was laid back and easygoing enough to respect. That goes a long way when it comes to being the host of a TV show since it comforts viewers as it gives the feeling that they're not being pandered to and aren't being treated like morons. The conversational type of voice that Frakes is so great at producing and using to great extent sets a lot of people at ease, which is a bonus since it allows folks to simply watch the show and be entertained at times without feeling the need to challenge everything he says. While some of the facts on the show are definitely well thought out and are easy to accept as he delivers them, there are those moments when one might want to perform a Google search and make certain of the veracity of the facts that are being presented. In fact, it's probably a good idea to do this anyway with any fact that's being given at any time just to be certain that one isn't being led towards a very skewed and incorrect conclusion.
But the fact that Frakes would ask a question to kick off every show was an interesting quirk that was written in since it did manage to get the audience's attention and forced them to think about the answer that they would give or perhaps just wait to see what Frakes was getting at since some of the questions obviously don't pertain to everyone. It's enough to hear the question though to pay attention and wonder at what's going to come next since shows such as these tend to go into enough detail to keep viewers watching just so they can feel a little more intelligent and a little more experienced when it comes to various subjects. Of course, once a person reads the facts on something they've just heard there's a good chance that they might feel some disappointment that there are logical reasons and answers behind the questions that Frakes poses. But the fact is that shows like this can draw people in and make them eager to learn something they might not have known before, which is why they work for even a short time. People want to know as much as they can, but they want to be entertained at the same time.
When you think of the many different subjects this show covered it's easy to think that some of them might have been a little bit fabricated to entertain and not to inform, but in the interest of being taken seriously, it's definitely likely that a lot of the subjects that were brought up were researched and given enough realism to be credible. After all, people want to be able to trust the shows they watch, especially when they're doling out information that sounds interesting and could make them sound a little more intelligent when speaking to others.