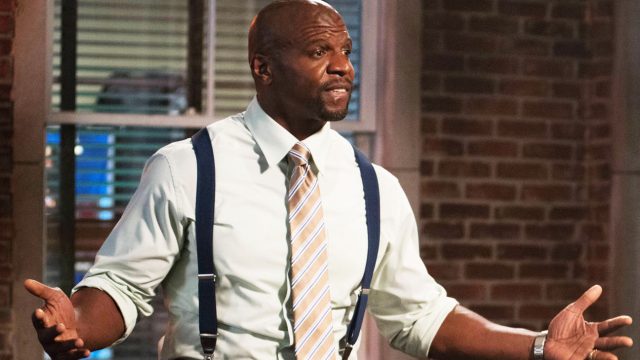 The eruption of the scandal surrounding the sexual behavior Hollywood heavy-hitter Harvey Weinstein has resulted in a number Hollywood star coming out and admitting that they were victims of Weinstein or some of the other executives in the industry. As it turns out, the Hollywood casting couch is not a myth and some very huge names have fallen victim to it early in their careers.
It is important to highlight the fact that this sexual harassment phenomenon disproportionately impacts women, but we are learning that men are not immune to it. One of the challenges of dealing with sexual harassment and sexual assault when men are the victims is the fact that they are not likely to come forward and expose it. This lack of willingness to come forth is primarily due to the stigma associated with being a sexual assault victim. However, the revelations about Weinstein's long-running sexual deviancy has opened the floodgates of victims who were traumatized by the executive.
One of the most prominent and shocking victims was actor and comedian Terry Crews, who has become known for his quick wit and exceptional physique. When the average fan looks at Terry Crews, the last thing they are thinking is here is a victim of sexual harassment or sexual assault. We tend to have an idea that if a man is physically strong he cannot be a victim of sexual assault, but the truth is there are people who are experts at using their position and status to manipulate and control others. Manipulation and control are how these people get off. It is all about power.
Recently Terry Crews came out and joined in solidarity with the other victims that are coming forward to tell their story. What amazes me is that Terry's story is not an old one that happened years ago when he was attempted to break into the industry. His story is relatively new. He says that while at a party in Hollywood last year, he was groped by a Hollywood executive in a manner that was inappropriate and downright disgusting. Additionally, it is important to understand that while the violation itself is disgusting, it also serves as a representation of the racial undertones of this kind of behavior.
While no one is immune to this type of behavior, it seems that race does play a role in determining who will be exposed to this type of absurd and degrading behavior. There seems to be a paradigm that supports the idea that Blacks and other people of color are less likely to have a formidable line of recourse when violated, so there is less chance of backlash when Hollywood executives sexually harass or sexually assault people of color.
Crews admits that he was keenly aware of the physical advantage he had over his aggressor, but he was also aware of how the narrative would have been written – 240 lbs. Black man attacks Hollywood bigshot. Not only would his career be in jeopardy, but he could literally end up facing jail time. There is no balance of power and this means that there will always be predators who prey on the weak.