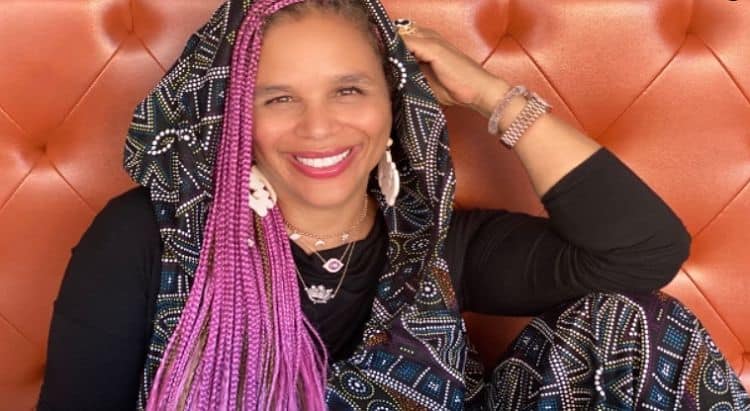 You may not be familiar with Yvette Lee Bowser by name, but chances are you've seen some of her work. She began her career as a writer and producer in the late 80s, and it didn't take long for people to see how talented she was. Within just a few years of breaking into the industry, she was making history. With the premiere of Living Single in 1993, she became the first Black woman to develop a prime time series. After the show's five year run, Yvette continued to share her talents with the world. She wrote and produced another popular series, Half & Half, which aired from 2002 to 2006. In most recent years, Yvonne has worked for shows like Black-ish and Dear White People. Here are 10 things you didn't know about Yvette Lee Bowser.
1. She Studied Political Science
With all of the work that Yvette has done in the entertainment industry, lots of people will be surprised to know that she didn't study anything artistic in college. Yvette attended Stanford University where she earned a bachelor's degree in political science and psychology.
2. She Is An AKA
Academics weren't the only thing Yvette was interested in during her time at Stanford. While there, she pledged the Xi Beta Chapter of Alpha Kappa Alpha Sorority, Inc. The organization has a long history in the Black American community and includes several noteworthy members including Vice President Kamala Harris.
3. She Started Her Own Company
On top of being a creative genius, Yvette is also all about her business. She is the founder of Sister Lee Productions which was responsible for producing Half & Half and Living Single. We weren't able to locate any kind of online presence for the company so it's unclear if it's still active.
4. She Is Not Into Social Media
If you are one of the many people who was hoping to keep up with Yvette on social media, I have some bad news for you. She doesn't appear to have accounts on any social media platforms. Given that she's spent her career behind the scenes, it's not surprising that she would prefer a low key lifestyle.
5. She Enjoys Working With The Youth
Yvette doesn't just love sharing her talents with the world, she also loves sharing her knowledge. She is passionate about working with young people and she hopes that her work will help inspire the next generation of creatives who are working hard to make their dreams come true.
6. Much Of Her Writing Comes From Personal Experiences
Over the years, many people have wondered how Yvette has come up with some of the storylines that she's created. The answer is actually quite simple: she uses experiences from her real life. Yvette told The Undefeated, "Honesty. Speaking the truth. Truth is funnier than fiction. I really made up very little. It's just like, type some honesty. … I don't mean to oversimplify it, but that is the secret sauce … telling not only my truth but the truth of those around me and those in the world that I know beyond myself."
7. She Is A Wife And Mother
As mentioned earlier, Yvette has always been the type to keep her personal business out of the streets. As a result, very little is known about her life outside of work. What we do know though, is that she is a wife and mother. She and her husband, Kyle, have two sons.
8. She Writes Poetry
Writing is more than just Yvette's job, it's a major part of who she is and it always has been. During an interview with Black Enterprise she said, "Writing is like breathing for me. I just have to do it. I know that sounds super cliche but it's something that I really feel." In addition to screen writing, Yvette also enjoys writing poems.
9. She Doesn't Have Any Acting Credits
Most people who work behind the scenes in the entertainment industry often find it impossible to resist the allure of getting in front of the camera at least once. Yvette, however, doesn't seem to have any interest in being in the spotlight. According to her page on IMDB, she doesn't have any on screen credits.
10. She Is A Fan Of Issa Rae
Have you wondered if there are any younger creators that Yvette admires? The answer is yes. She told TV Line, "If I had to pick a new creator that I admire, it would be Issa Rae. She's just a delightful, brilliant young woman who is constantly telling her truth in a fresh way."
Tell us what's wrong with this post? How could we improve it? :)
Let us improve this post!