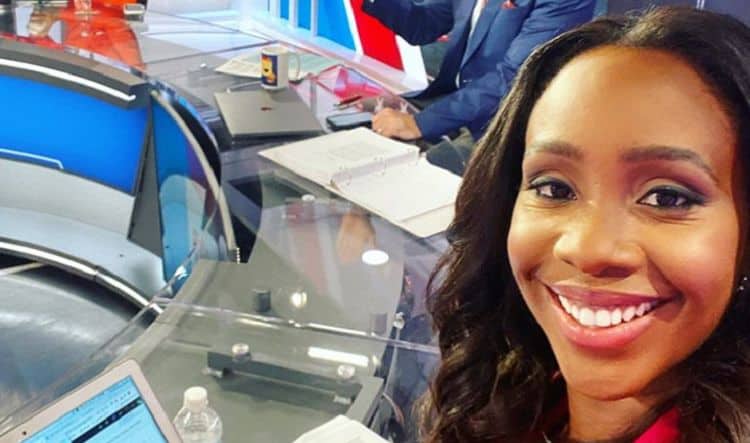 Politics and journalism are two things Abby Phillip has always been passionate about. Needless to say, working as a White House correspondent has been a dream come true. Although she is relatively new to the industry, Abby has shown that she is more than ready to take on the responsibility she's been given. Since joining CNN in 2017, she has become a fixture in the journalism world. Abby has become a trusted news source and she has developed a reputation for delivering information without the fluff. With a career that has already gotten off to a strong and successful start, it'll be cool to see how Abby continues to grow in her work over the years. Keep reading for 10 things you didn't know about Abby Phillip.
1. She Has Trinidadian Roots
Abby was born and raised in the United States and considers Bowie, MD to be her home, but her family's roots trace back to the beautiful country of Trinidad and Tobago. Abby is very proud of her Carribbean roots and the two cultures that have come together to make her who she is.
2. She Wanted To Be A Heart Surgeon
A career in journalism wasn't always at the top of Abby's list. Instead, she planned on being a doctor – specifically a heart surgeon. However, during her time in college she ultimately realized that she her true passion lied in talking to people and sharing information, so she decided to change the course of her studies.
3. She Has An Ivy League Education
The hard work that has gone into Abby's career started long before she entered the professional world. She is a graduate of Harvard University where she earned a bachelor's degree in government. While a student, she wrote for the school's student newspaper, The Harvard Crimson.
4. She Loves Spending Time In Nature
Even though Abby really loves her job, she's always grateful to get some free time to relax and decompress. When she isn't working, spending time outdoors is one of her favorite things to do. Whether it's going for a hike through the woods or hanging out by the beach, she always appreciates the opportunity to take in some fresh air.
5. She Loves To Write
These days, Abby spends more time delivering news in front of a camera than she does writing stories, but writing will always be one of her biggest passions. She discovered just how much she loved writing during a mission trip in college where she was required to blog about the whole experience. That trip was also the thing that inspired her to get into journalism.
6. She Likes To Travel
Getting out and seeing the world is something that is truly priceless. Nothing compares to the feeling of getting to immerse yourself in different cultures and learn from people with different perspectives. Abby has been fortunate to have plenty of chances to travel and she's been to countries like Japan and Switzerland.
7. She's Been Called Out Directly By President Trump
Throughout his entire presidency, Trump hasn't had the best relationship with the media. He's been known to get abrasive when he doesn't like the questions being asked and Abby found herself on the receiving end of this behavior in 2018. After asking president Trump a question regarding Robert Mueller, Trump responded by saying, "What a stupid question that is. What a stupid question….I watch you a lot, you ask a lot of stupid questions…" Despite the rude remarks, Abby handled the situation with poise and grace.
8. She's Happily Married
Due to the nature of her job, Abby doesn't get to talk much about her personal life, but it looks like things are going as well for her at home as they are at work. She has been happily married to Marcus Richardson since 2018. Marcus currently works in the cybersecurity field.
9. She Has A Huge Twitter Following
There are countless people who tune in to see Abby on CNN, but there are also lots of people who follow her on Twitter to get frequent updates about news stories regarding the president. She currently has nearly 310,000 followers on Instagram which is almost ten times the amount she has on Instagram.
10. She's A Proud Dog Mom
Abby and Marcus don't have any biological children, but they're already a started a family with their sweet fur baby. Their Dog is named Booker T after the well-known educator, author, and presidential advisor, Booker T. Washington. Booker T. makes frequent appearances on Abby's Instagram profile although he doesn't have an account of his own.