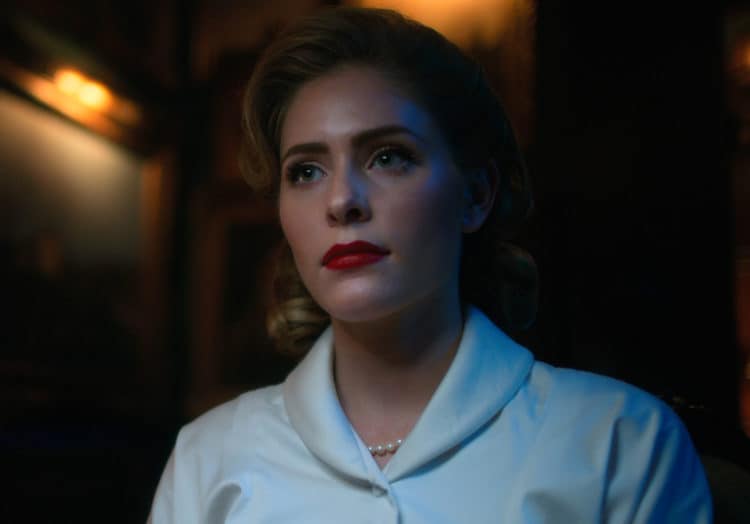 Sometimes you live your life wondering where it will take you, and other times you know where you are going from the start. We don't know if Jordan Claire Robbins is the former or the latter, but we do know that she's a woman who went from one extreme to the other in terms of her life and the path she took, but that it worked so well for her that she's succeeding with ease. She's beautiful, talented, and going places. This is why it's so foreign to us that people don't know more about her. She's someone worth knowing, and we are going to tell you what you need to know.
1. She's From Bermuda
She was born and raised in Bermuda. That's the same place that Rihanna and her brothers were raised. We don't think they knew one another, but it is a small island so perhaps this is something that someone should ask them at some point in their lives.
2. She Moved to Canada
When she grew up and turned into an adult, she left Bermuda. It's a beautiful island, but there are not too many opportunities to do things there if you want to act. So, she left her beautiful island for the snow and the cold. She moved to Canada. One extreme to another.
3. She's Educated
While in Canada, she got an education. She attended the University of Toronto. She doubled majored while she was there, too. She's clearly a smart woman. She did the whole drama thing, which was one major. Her other was psychology. We are talking seriously different ends of the spectrum here, right?
4. She's Modeling and Acting
While in college, she decided she wanted to try and get a head start using her growing drama knowledge, so she began working in the modeling industry. That led her into some acting roles, and now she is just starring in a Netflix series that has turned into a huge hit. "The Umbrella Academy," is an interesting show that people are falling madly in love with, and it's working well for her.
5. She's in Her 30s
She is just freshly into her 30s, not that you would ever know it by looking at her. She's gorgeous, and she's clearly doing things well in her own life. She's got a great look, and we love that about her. She was born on January 24, 1990. She got to celebrate her 2020 30th birthday just before the world shut down, so she was one of the lucky few.
6. She Loves a Role Without Limits
The idea of getting to play a character that might not have any limits and can be re-done at any time is something so fabulous to her. She's currently playing a robot in her Netflix series, and it's so cool to her that she can be rebuilt or changed at any time. And the fact that she hasn't any human emotions is so amazing to get to play. She's seriously good at what she does.
7. She's Not Sure of Her Character's Story
One thing that really does fascinate us is that she knows just about as much about her character on her hit show as we do. She's not aware of what is going on and what is happening too long before we are, which is such a cool concept when it comes to keeping things fresh and exciting.
8. She's Close to Her Family
If there is one thing that we love about people, it's when they are close to their families. She might be a famous actress and a huge celebrity now, but she's still close to her parents and her family. She calls her dad her role model and her friend, and she said that he's given her a beautiful life. We love how close they are.
9. She Calls Her Mother Wise
She has so many wonderful things to say about her family, but the time she shouted out her mom a Happy Mother's Day on Instagram by calling her wise and supportive and for teaching her all the amazing qualities that a mother should teach a daughter did make us tear up maybe just a teeny tiny bit.
10. She's a Chocolate Lover
Aren't we all? She is someone who relates to the rest of us with her love of chocolate and her love of all things delicious, but that's combined with her need to be healthy, too. It's a struggle we all face every single day, and we appreciate she faces it with us.
Tell us what's wrong with this post? How could we improve it? :)
Let us improve this post!