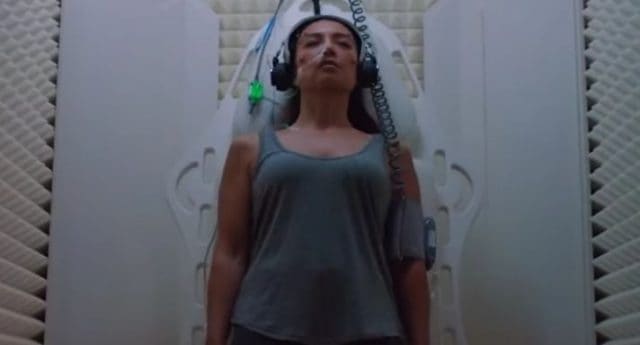 Last night fans were treated to the return of Patton Oswalt on Marvel's Agents of S.H.I.E.L.D. who provided some much needed comedy relief. On last night's episode Coulson and company discovered that May was an LMD but next week the team will head out to try and get the real Cavalry back. The new trailer reveals a "combustible human" although we don't actually see one in the trailer. That remains a mystery.
The show will more than likely take on a much more serious tone next week as evidenced right off the bat by this quote: "Her name is Melinda May and she means everything to me." My personal favorite line in the trailer is "grab what you need, let's show the world what the S.H.I.E.L.D. stands for." Clearly some hell is going to be unleashed and "Boom" is shaping up to be a pretty awesome episode.
Here's the official synopsis
"A COMBUSTIBLE INHUMAN IS HELL-BENT ON BLOWING S.H.I.E.L.D. TO BITS, ON ABC'S 'MARVEL'S AGENTS OF S.H.I.E.L.D.' "BOOM." Daisy, Mace and the S.H.I.E.L.D. team must find a way to contain an explosive Inhuman. Meanwhile, Coulson and Mack come face-to-face with Radcliffe's inspiration for Aida, on "Marvel's Agents of S.H.I.E.L.D.," TUESDAY, FEBRUARY 7 (10:00-11:00 p.m. EST), on the ABC Television Network.
Tell us what's wrong with this post? How could we improve it? :)
Let us improve this post!