In the extraordinary life of Marilyn Monroe, fame and affluence were not the only key tenets of her life. In addition, love and heartbreak played a recurring role. Sure, the iconic star of the silver screen captivated audiences with her beauty and talent. However, it was her tumultuous relationships that often made headlines.
Monroe didn't pretend to be anyone's role model, and it was as clear as daylight. From her marriages to her well-publicized affairs, the star's love life was a constant source of content for the rumor mill. Her marriages were not your run-of-the-mill unions. With that in mind, let's explore the various highs and imminent lows of Marilyn Monroe's romantic journey.
Marilyn Monroe's Early Relationships And Marriages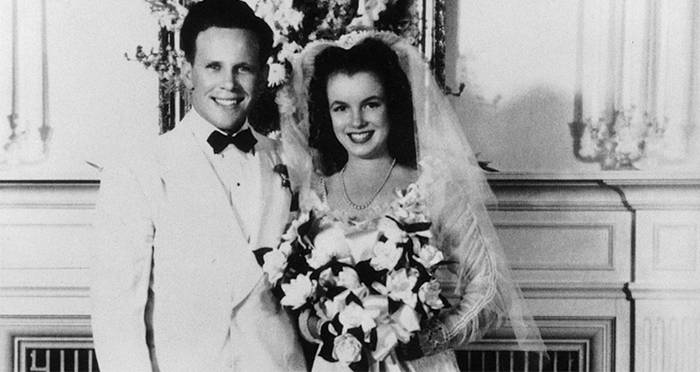 Everyone has an origin story, and the blonde bombshell that came to be known as Marilyn Monroe is no exception. She was born Norma Jeane Mortenson, and like most people out there, she was looking for love and happiness. Perhaps that's why she married her neighbor and childhood friend, James Dougherty, when she was a mere 16 years old.
Needless to say, theirs was a short-lived union as the pair split up and divorced after four years. The pair were married from 1942 to 1946. It may have been brief, but this was the beginning of her free fall into turbulent marriages and relationships. Soon enough, Monroe walked down the aisle again — this time, it was to wed baseball legend Joe DiMaggio.
Her Highly Publicized Marriage To Joe DiMaggio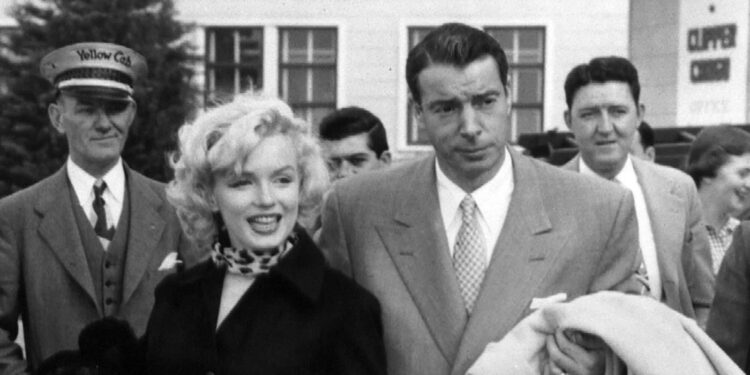 In a nutshell, Monroe's marriage to Joe DiMaggio was one of the most iconic unions in Hollywood history. They were entertainment royalty, and it only seemed natural that their happily ever after would be with each other. However, behind the scenes, their relationship was far from perfect. Who knows where the conflict truly stemmed from, but a major culprit was DiMaggio's jealousy.
A star like Marilyn Monroe attracted all sorts of attention. Needless to say, that clashed with her new husband's possessiveness. At the end of the day, the couple divorced after just nine months of marriage (1954 to 1955). This once again left Monroe to navigate the complexities of love and heartbreak. Despite their struggles, their love for each other was undeniable, which explains why they remained close even after their divorce. It's even said that DiMaggio sent roses to Monroe's grave for many years after her tragic death. That goes a long way to define how much she meant to him as a whole.
Cupid Struck Out Again With Arthur Miller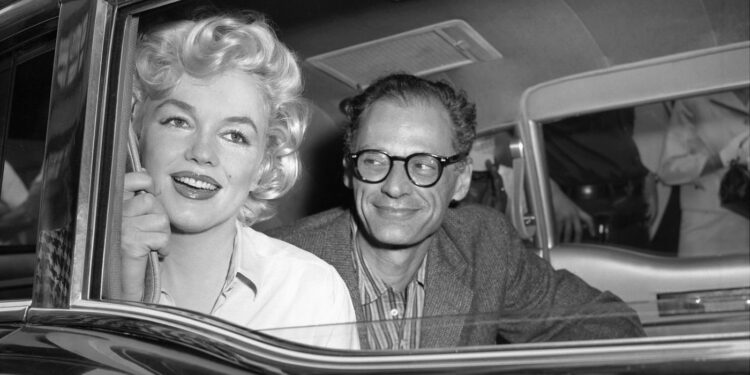 It's safe to say that Monroe was not the kind of girl to give up on love. After things went south and she officially divorced DiMaggio, she once again opened her heart. This time, it was with acclaimed playwright Arthur Miller. Their passion was not merely on a skin-deep level; the pair shared an intense intellectual connection, but it was also fraught with challenges.
This time, it was Miller's career that got in the way of their proposed happiness. This often left Hollywood's sweetheart feeling neglected and unfulfilled. She got lost in the sea of her mental health problems and her tendency for substance abuse. Needless to say, that put more of a strain on a marriage that was hanging by a thread. It's safe to say that their relationship was not lacking in love, but sometimes that's not enough. So, after five years of marriage, they ended up divorcing in 1961.
The Impact Of Marilyn Monroe's Marital Struggles On Her Career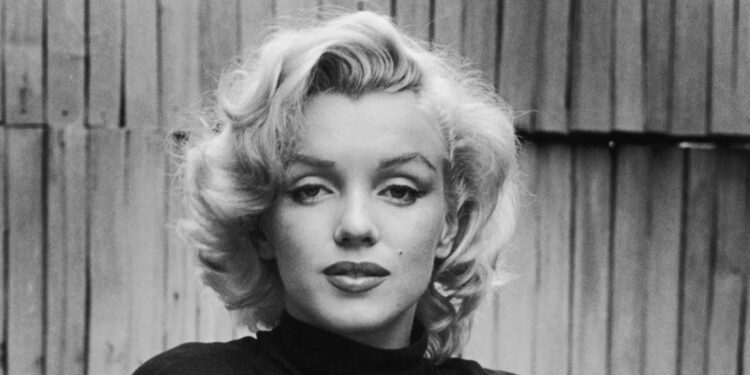 Seeing as she lived a highly publicized life, it's no surprise that her love life had a significant impact on her career. At some point, her charisma and star quality were not enough to keep her career on the rails. The constant turmoil and emotional strain of her relationships took a toll on her mental health and ability to fully focus on her craft. In more precise terms, the pressures of fame and her personal demons often clashed, and as such, she lost out on many opportunities. However, a lot can be said about how she could often channel her pain into her work. It was also through her vulnerability and experiences in love that she was able to bring depth and authenticity to her iconic performances. There are just some things that experience lends itself to, and Monroe was able to bring that to the screen.