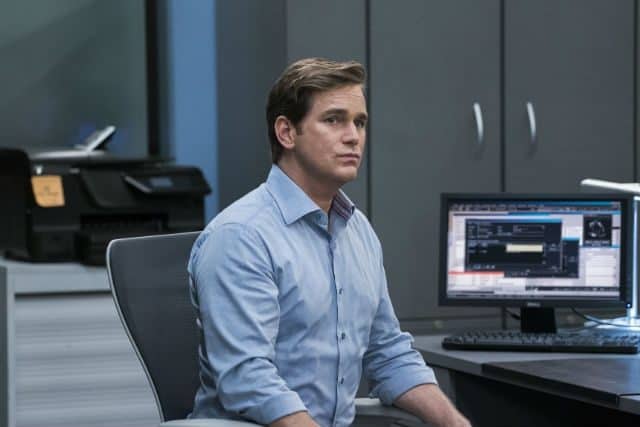 Ten A.M. on the dot and the phone remains silent. Twenty minutes later, a number appeared on the screen. It's none other than Phillip Keene, star of the hit TNT crime drama Major Crimes. The actor spoke about his illustrious past and dropped some hints about the upcoming sixth season.
"[Vancouver's] a place I've never been but would like to go [someday]," Keene confessed before the interview began. "A lot of production up there too," Keene went on to say. I agreed with him given that Arrow, The Flash, Legends of Tomorrow, and even episodes of Lucifer have scenes with Vancouver as the backdrop. The actor reminisced about the time when he almost landed a role in Supernatural, also produced in Vancouver, but didn't due to scheduling conflicts. "I almost made it up there," Keene said with a hint of regret.
I then proceeded to ask Keene about his past, which I found interesting. He got his first taste of acting when he was in middle school. He played the part of a senior man in a stage production of Annie Get Your Gun. "I wore one of my uncle's suits [as my costume]," Keene said. "[It was big for me but it] worked [to an extent]. It made me look like an aging, skinny old man, and my voice was cracking. It was fun." He said brightly.
When asked if the school production is what attracted him to want to pursue an acting career, Keene explained that it wasn't just the play that drew him to acting. "The television [is] my constant companion," He said. "I would watch classic films, and I thought that [acting] is where I want to find work. [To be able to] play the part of somebody else and play different time periods. That's what appeals to me."
On the subject of his character Buzz Watson, Keene said that there wasn't much character development in the beginning. "I [had to look at] the guys from the editing room. That was the closest I could find to someone who worked with that kind of technology." As the storyline developed, Keene found some parallels between his character's upbringing with his own. He then incorporated realistic situations and memories into the character to make it his own. "[If I didn't get the role of Buzz, I would consider playing] Wes Nolan, played by Daniel DiTomasso. I think I would enjoy playing that character." Keene said with conviction.
I then asked Keene what fans can expect in the upcoming sixth season; the actor stated that he couldn't reveal much other than "You will see a lot of dead people, that's pretty much a given. [You will also see] some happy events." Unfortunately, this is all he could disclose regarding the show. You would have to tune in to see what happens. Towards the end of the interview, Keene offered a piece of advice for aspiring actors trying to make it in the business: [They have to] realize that it's not called "show art," it's called "show business." [They also have to] understand the in's and out's of this particular market and not to take rejection personally. "If it's something that you love, then go for it," Keene said. Best. Advice. Ever.
Side Notes:
Keene has worked many odd jobs. His favorite was when he worked as a flight attendant for Pan Am Airlines. The actor has collected over 3500 pieces of memorabilia which he keeps at his Palm Springs home and in a temperature-controlled storage space. Keene is on the board of The Pan Am Museum Foundation in New York where most of his collection is on display. "I'm also trying to look for a home for the rest of my collection," Keene said.
Aside from being a great actor, Keene is also quite the wiz in the kitchen. He mostly cooks French-inspired dishes, but one non-French dish he makes is a pork medallion done with a mushroom marsala cream sauce paired with buttermilk mashed potatoes sprinkled with fresh chives. My mouth is watering already just thinking about it.
If he had the chance, Keene said that he would want to play a comic book villain in a feature film. Perhaps he could be the next Marvel or DC villain? Dr. Doom 2.0, anyone?
Photo via TNT