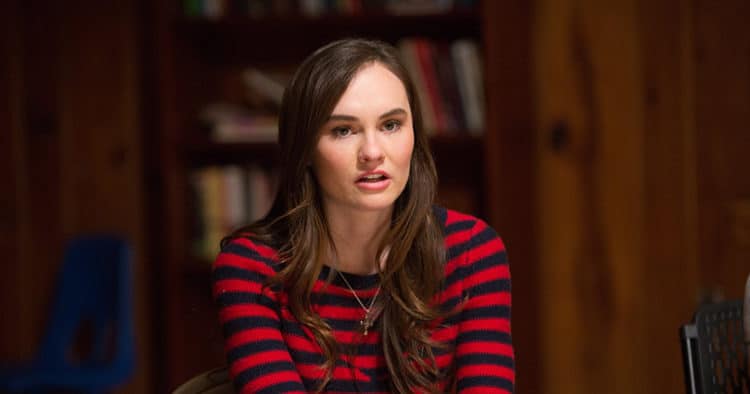 Not to be confused with the British actress Madeleine Carroll, Madeline Carroll is one of the most talented young actors in the business. She has been acting professionally since she was just 10-years-old. Although most child stars find it challenging to transition into adult acting careers, Madeline has managed to make the move with ease. In recent years, she has appeared in several movies including God Bless the Broken Road and Indivisible. Although she has yet to make an on-screen appearance in 2021, there's a very good chance that we're going to be seeing a lot more of Madeline in the years to come. Keep reading to learn 10 things you didn't know about Madeline Carroll.
1. She Is A California Native
There are people all over the world who are willing to risk it all to move to Los Angeles with the hopes of making it in the entertainment industry. Madeline, however, was fortunate to be born and raised there. She comes from a close-knit family although neither of her parents has any ties to the entertainment industry.
2. Her Faith Is Very Important To Her
Madeline is a devout Christian and her faith plays a major role in her personal and professional lives. In fact, Madeline is unwilling to take any role she feels that goes against her religious beliefs. While this means she's missed out on some opportunities, it also means that she's much more satisfied with all of the projects she's said yes to.
3. She Has Done Behind-The-Scenes Work
Madeline has spent the majority of her career focusing on acting opportunities, but she has also ventured into the other side of the industry. She made her debut as a producer in 2018 with the film Destined to Ride. Since then, she has produced a handful of other projects. There is no doubt she'll be adding to the list in the future.
4. She Loves Fashion
Whether she has an important event or she's spending the day with friends, Madeline loves to look her best. Madeline has a great eye for fashion and she loves being able to express herself through the clothes that she wears. Although she hasn't worked in the fashion industry yet, it wouldn't be surprising if she gave it a try at some point.
5. Her Cousin Is An Actress
While she doesn't technically come from an acting family, Madeline isn't the only person in her family to pursue a career in acting. She is the younger cousin of Grace Johnson who has been in the industry for more than 30 years. Grace is best known for being in the 90s TV show Ghostwriter.
6. She Got Her Start Doing Commercials
TV and film roles are what Madeline has become famous for, but she actually started her career by doing commercials and other forms of ads. During her career, she has gotten the chance to work with some very well-known companies including Sears and Big Lots.
7. She Likes To Stay Active
Staying in shape isn't just about looking good, it's about feeling good as well. Madeline likes to exercise on a regular basis and it's become a great way for her to release stress. Unfortunately, we weren't able to find any information on her specific workout routine.
8. She Went To UCLA
Since Madeline started her acting career so early, there were lots of things about her childhood that were different from most people's. Eventually, she decided she wanted to know what it was like to live a more 'normal' life. During an interview with Twelve Thirty Media, Madeline said, "When I was younger, I worked a lot and did a lot of big movies and then I just went to school for a while – high school and UCLA – and took a break for a minute and came back." It's unclear whether she graduated from UCLA.
9. She Has A YouTube Channel
Madeline hasn't fully immersed herself in the YouTube community, but she has given herself a start. Madeline started a YouTube channel in 2019, but she has only posted one video since then. That one video, however, has more than 2,500 views. It's unclear whether she plans to start posting on the channel again.
10. She Almost Quit Acting
Even though Madeline really loves to act, she almost got to a point where she was ready to give it all up. Madeline told Twelve Thirty Media, "Right around the time I got this part [in I Can Only Imagine] I was going to quit acting, so it completely threw me back into the game." Madeline didn't share what she planned on doing if she stopped acting.
Tell us what's wrong with this post? How could we improve it? :)
Let us improve this post!