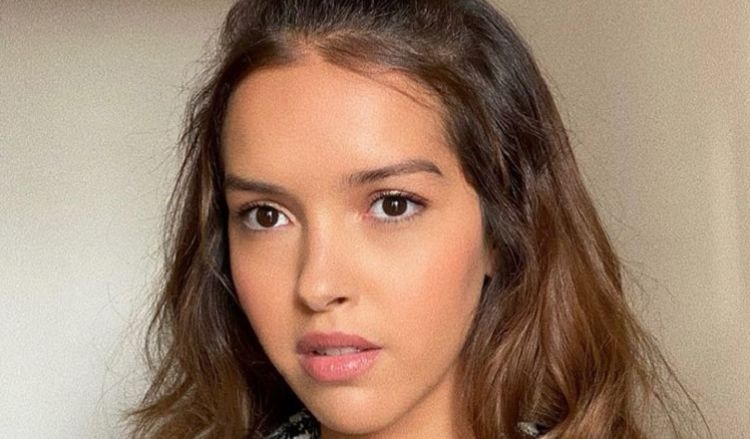 The last few years of Lyna Khoudri's career have been the type of thing that many people can only dream of. While some may think she's new to the industry, she's actually been working for nearly a decade. Recently, she has gotten a lot of attention for her role in the 2021 film The French Dispatch. Her portrayal of Juliette was so moving that she's earned respect from people all over the world and she is showing that she truly has what it takes to become a star. Lyna has also been cast in two upcoming movies from The Three Muskateers franchise, and these projects are sure to take her career even further. Continue reading to learn 10 things you didn't know about Lyna Khoudri.
1. She Was Born In Algeria
Oftentimes, you'll see Lyna referred to as a French actress. While it's true that she has lived in France for much of her life, she is originally from the northwestern African country of Algeria. She and her family relocated to France due to her father's work during the Algerian Civil War.
2. She's An Award Winner
Not only have the last few years been huge for Lyna in terms of opportunity, but they've also been important in terms of recognition. In 2017, she won an Orizzonti Award for Best Actress at the 74th Venice International Film Festival. In 2020, she also won a César Award for Most Promising Actress for her role in Papicha.
3. She Likes To Travel
The world is full of lots of beautiful sights, and Lyna wants to see as many of them as she can. In addition to having lived in Algeria and France, Lyna has also gotten the opportunity to travel to other countries. As her career continues to grow, she will probably be visiting many more places.
4. Her Parents Are Also Creative
Lyna doesn't come from a family of actors, but both of her parents are connected to the arts. Her father is a journalist, which is what put the family in danger during the Algerian Civil War. Her mother is a violinist although there doesn't seem to be any information on what level she's played at.
5. She Loves Fashion
Fashion and entertainment have always gone hand in hand, and Lyna loves them both. Lyna has an awesome sense of style and her clothing is another way for her to express her creative side. No matter the occasion, you can bet that Lyna is going to show up looking stunning.
6. She Likes Playing Characters Who Are Different From Her
There are some actors who really enjoy playing characters they can relate to, but Lyna actually feels the opposite. She enjoys roles that force her to step outside of herself. During an interview with Eye For Film, Lyna stated, "I don't like looking in the mirror at work and being myself peering back." The fact that she's focused on showing her range will likely continue to open up doors for her.
7. She Enjoys Taking Pictures
Being behind the camera isn't the only time Lyna's talents shine. She also has a great eye for beauty and a knack for knowing when to snap the perfect photo. She loves taking pictures while she's out on her adventures and she often shares them on Instagram. Her followers see to really enjoy her work.
8. She Has Theater Experience
Lyna underwent acting training at Théâtre national de la Colline in Paris. Like most formally trained actors, she also has theater experience and the stage will always have a special place in her heart. However, as of late, she's been focusing all of her attention on on-screen opportunities.
9. She Formed A Close Bond With The Director Of Papicha
The connection between an actor and a director is an important part of the process that doesn't always get discussed. While filming Papicha, Lyna and the movie's director, Mounia Meddour, formed a very close relationship. When talking about their friendship, Lyna told Eye For Film, "She's [Meddour] become like a big sister for me." Overall, Lyna had a great experience working on the film and explained that the whole cast became like one big family.
10. She's Fairly Private
As a young rising star, most people would probably expect Lyna to take advantage of the spotlight as much as possible. However, that doesn't seem to be her style. So far, she has kept a lot of information away from the public. Instead, she appears to prefer keeping all of the focus on her work. Luckily for her, her work has no trouble speaking for itself.