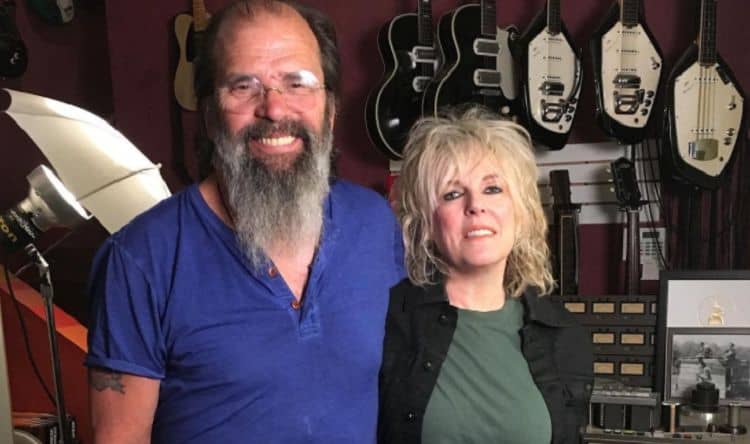 With more than 40 years of experience to her name, Lucinda Williams' music has provided the soundtrack for countless people of all ages. Her creativity, grit, and vulnerability have made her a very relatable presence in the industry. Although Lucinda has achieved a lot of success over the years, she has also had to deal with her share of disappointments and detours. Recently, news broke that Lucinda suffered a stroke in 2020 and many thought it would be the end of her career. However, Lucinda has taken that same energy she puts into her music and included it in her recovery. Keep reading to learn 10 things you didn't know about Lucinda Williams.
1. She Comes From A Creative Family
Lucinda was born and raised in Louisiana, and both of her parents were active in the arts. Her father, Miller Williams, was a poet and literature professor and her mother was a pianist. When Lucinda decided that she wanted to pursue a career as a musician, it probably wasn't a surprise to those who knew her.
2. She Fell In Love With Music At An Early Age
Some people spend their entire lives trying to find out what it is they love to do. Lucinda, however, discovered this when she was still in elementary school. Lucinda was only about six years old when she started writing songs. By the time she was 12 she had become a skilled guitar player.
3. She's Had Some Minor Acting Roles
Hollywood and the music industry may be two different places, but they have quite a bit of overlap and Lucinda has gotten the chance to dip her feet into both worlds. According to her IMDB page, Lucinda has had two on-screen roles: one in 1994 and one in 2019.
4. She Has A YouTube Channel
Even though Lucinda is currently in her late 70s, she understands the importance of having a strong online presence. In addition to having accounts on Instagram and Twitter, Lucinda also has a YouTube channel where she mainly posts music videos. In addition to having more than 15,000 subscribers, Lucinda's channel also has over 5 million views.
5. Her Husband Is Her Manager
There are lots of people who get discouraged when things don't happen to them by a certain age. However, Lucinda is proof that it's never too late for good things to come your way. Lucinda was already in her 50s when she met her husband, Tom Overby. Lucinda and Tom have been married since 2009 and he is also her manager.
6. She's An Abuse Survivor
Lucinda has been through a lot of things during her lifetime, and one of those things was domestic violence at the hand of a former partner. During an interview with Ms. Magazine, Lucinda said, "I used to think, 'Why don't you just leave?' And now I understand why [people stay]. I understand something I never understood before. It is one big lesson in life this time around. Actually, not that many people have brought it up in interviews. Maybe it's because it scares the hell out of people, so they can't even talk about it. The song is pretty graphic. But it's true. All of it is true."
7. She's Dealt With Depression
Mental health is something that Lucinda has been aware of for most of her life. According to an article from The Guardian, Lucinda's mother suffered from "manic depression with paranoid schizophrenic tendencies". Over the years, Lucinda has dealt with mental health issues of her own and is currently taking medication for depression and anxiety.
8. She Has Decades Worth Of Unused Lyrics
Lucinda has been writing music almost as long as she's been alive. So it goes without saying that she's written way more songs than she's released. The article from The Guardian mentioned that she has suitcases full of old lyrics dating back to the 70s. Occasionally, she'll incorporate these lyrics into projects she's working on today.
9. She Isn't Shy About Her Political Beliefs
Lucinda has never been afraid to stand up for the things she believes in, and she has never hesitated to share her political opinions. She has made it very clear that she is a democrat and openly expressed her disgust with former President Donald Trump and the things she felt he stood for.
10. She's A Grammy Award Winner
The success of a professional musician's career is often judged by the number of major awards they've won. By that standard, Lucinda's musical journey has been nothing short of legendary. She has been nominated for 17 Grammy Awards over the years and she has won three.