Love Island USA season 4 promised to be steamier and twice the fun! Although Love Island USA isn't as big as its original parent show, Love Island, it has enjoyed a large following since it premiered in 2019. With the success of its first three seasons, Love Island USA showrunners and executive producers are promising a lot more entertaining experience.
With more seasons,vLove Island USA will see new records set and fascinating production changes. Season 4 aired from July 19 to September 1, 2022, across 38 episodes. For more on what to expect from Love Island USA season 4, here is juicy behind-the-scenes information.
A Recap Of What Happened In Love Island USA Season 3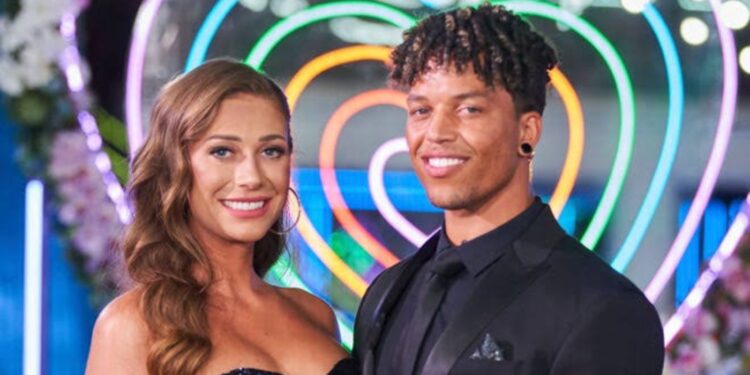 Before watching the premiere of Love Island USA season 4, it's best to refresh the memory with the previous season's winners. Season 3 aired from July 7 to August 15, 2021, with 29 episodes. At the end of the 40 days, 28-year-old Korey Gandy from Virginia Beach, Virginia, and 28-year-old Olivia Kaiser from Anchorage, Alaska, were the winning couple. Like other previous season winners, Gandy (who took the money envelope) chose to share the $100,000 with Kaiser. However, Gandy and Korey broke up after the show ended.
Love Island USA Season 4 Host And Narrator
There are lots of big changes in Love Island USA season 4. First, the show's host, Arielle Vandenberg, who had hosted the show since season 1, had not return as host for season 4. Vandenberg was replaced by Modern Family actress Sarah Hyland.
There were changes to the voice-over narrator. Matthew Hoffman, who has also narrated the show since its inception, did not return in season 4. However, he was replaced by the Scottish comedian, Iain Stirling, who narrates the original British version of Love Island. Anyone who followed the original version knows Stirling is undoubtedly an asset.
Love Island USA Season 4 Filming Location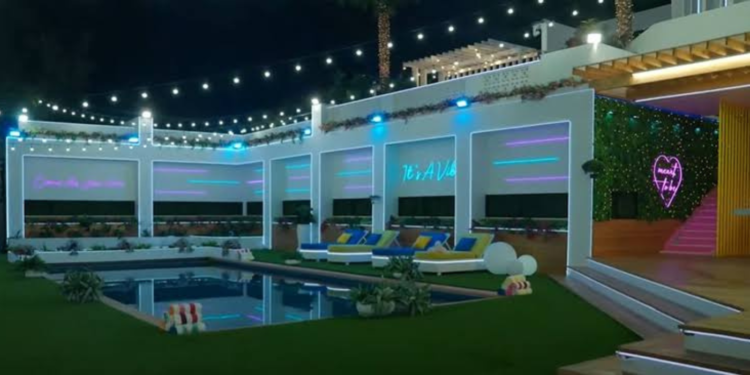 Although season 3 was filmed in a villa on a real island in Nīnole, Hawaii, Love Island USA season 4 was not be filmed on an Island. The season's villa is located in Santa Barbara, California. It'll be the second time Love Island USA will not be filmed on an actual island. In season 2, because of the COVID-19 pandemic, filming was moved from Fiji to The Cromwell, a casino hotel on the Las Vegas Strip.
Production And Where To Watch Love Island USA Season 4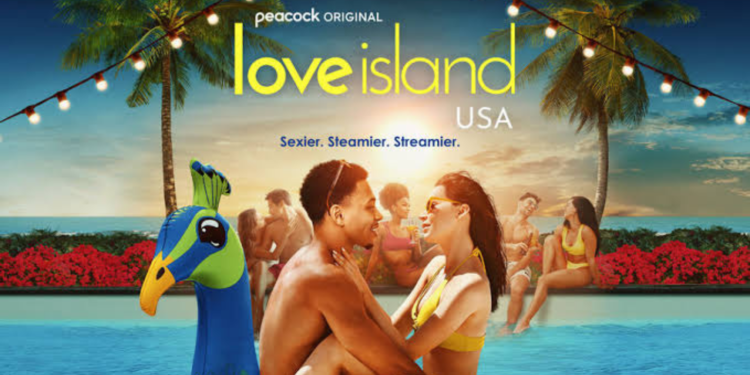 The biggest change on Love Island USA season 4 is the production and network. All of the show's first 3 seasons were aired on CBS. The show was then acquired by NBC, who picked it up for an additional 2 seasons. As such, Love Island USA season 4 aired exclusively in the United States on NBC's streaming platform Peacock.
This is where things got more entertaining for the show's audience. Many uncensored clips from previous seasons were never aired because of censorship on CBS. Although Love Island USA season 3 raunchier scenes were made available on Paramount+, viewers now have unhindered access to all contents with the show now airing on Peacock. After the season 4 premiere episode, episodes were released daily on Peacook until the season's finale.
There's also a change for the show's Canadian audiences. In the past, Love Island USA was simulcasted on CBS and CTV. However, the show will only be available on CTV apps and websites, as well as Bell Media's Crave streaming channels. For what it's worth, viewers got more steamy challenges and romances.
Love Island USA Season 4 Islanders/Contestants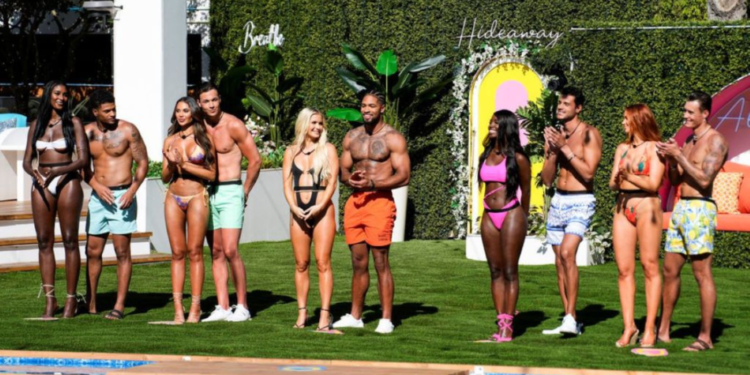 Continuing with the format and number of Islanders in season 3, Love Island USA season 4 featured 34 Islanders. History will also be made as season 4 will feature the show's first competing set of siblings. Season 4 will also see a former contestant (Mackenzie Dipman) return to find love, money, or both.
These were the chosen Islanders for Love Island USA season 4.
Andy Voyen – 23, from Minneapolis, Minnesota
Avery Grooms – 24, from Fresno, California
Bria Bryant – 24, from Clifton, New Jersey
Bryce Fins – 30, from San Diego, California
Chad Robinson – 23, from Clarkston, Michigan
Chanse Corbi – 21, from Los Angeles, California
Chazz Bryant – 21, from Clifton, New Jersey
Courtney Boerner – 24, from Winter Park, Florida
Deborah "Deb" Chubb – 26, from Dallas, Texas
Felipe Gomes – 32, from São Paulo, Brazil
Gabby Kiszka – 23, from Westwood, New Jersey
Gabriella "Bella" Barbaro – 22, from Long Island, New York
Isaiah Campbell – 21, from Sioux Falls, South Dakota
Jared Hassim – 23, from Los Angeles, California
Jeff Christian – 25, from Cincinnati, Ohio
Jesse Bray – 27, from Springfield, Ohio
Joel Bierwert – 27, from Northampton, Massachusetts
Jordan Morello – 28, from Plantation, Florida
Katherine "Kat" Gibson – 21, from Manassas, Virginia
Kyle Fraser – 29, from Buffalo, New York
Mackenzie Dipman – 25, from Scottsdale, Arizona
Madison "Mady" McLanahan – 26, from Dallas, Texas
Nadjha Day – 23, from Atlanta, Georgia
Nicholas "Nic" Birchall – 22, from Caracas, Venezuela
Phoebe Siegel – 21, from Bedford Hills, New York
Sam Kornse – 24, from Phillipsburg, New Jersey
Sereniti Springs – 28, from Clovis, California
Sydney Paight – 22, from Houston, Texas
Tigerlily Cooley – 24, from Seattle, Washington
Timmy Pandolfi – 29, from New York City, New York
Tre Watson – 26, from Corona, California
Tyler Radziszewski – 23, from Cleveland, Ohio
Valerie "Val" Bragg – 23, from San José, Costa Rica
Zeta Morrison – 29, from Surrey, United Kingdom
Judging by winners from previous seasons, especially seasons 2 & 3, one of the oldest islanders always makes it to the finale. Viewers can keep their fingers crossed for islanders Felipe Gomes (32), Bryce Fins (30), Kyle Fraser (29), Timmy Pandolfi (29), and Zeta Morrison (29). Who would you be rooting for on this season?