Logan Crosby is an American country music singer and songwriter. He is popularly known for featuring on the ABC reality competition Claim to Fame. Logan rose to fame after appearing on the show. Since his time on the show, his career has taken off and has gotten his music much more recognition and an impressive fanbase on social media.
The country singer was the runner-up on the first season of Claim to Fame. The first season aired in July 2022. Loreal Chanel Palmer, sister of famous American actor Keke Palmer took home the first-place prize. Some of Logan's fame can be credited to TikTok, where he has over 170,000 followers and over 5 million likes. Before appearing on Claim to Fame he used to perform covers of popular country songs on his TikTok account. Logan is also related to country music veteran Jason Aldean.
Logan Crosby's Early Life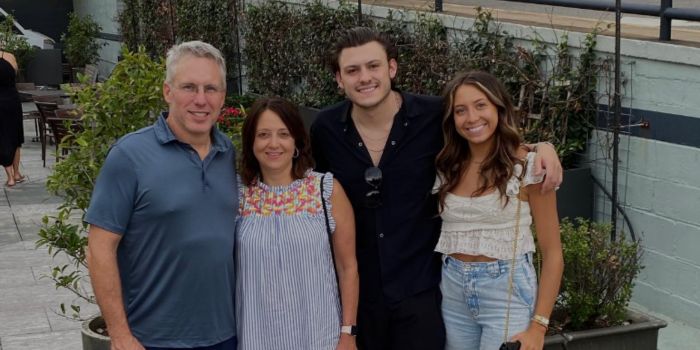 Crosby was born on December 8, 2000, in the United States. Crosby grew up in a small town, Milledgeville, Georgia. He is the son of Todd Crosby and Kristie Crosby who has been married for 26 years. His father worked as a special agent in the Georgian Bureau of Investigation and his mother works at a Medical arts pharmacy. Logan also has an 18-year-old sister, Ashlie Kate Crosby.
Logan Crosby is a graduate of the University of Georgia in Athens, which is where his father also graduated from. Crosby learned to sing in the choir at church, but it was not until he turned seventeen that he finally learned how to play the guitar and piano. While in university, Crosby optimized the power of social media. He created a TikTok page and luckily had a video go viral. Ironically, the song was just a funny video and not music-oriented. However, it didn't take long for people to realize he had a good voice and people began making requests for him to cover songs. From there he went on to make several covers of popular country songs.
His Journey In Claim to Fame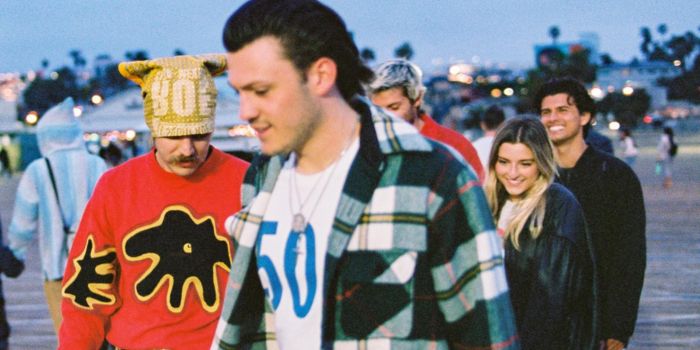 Claim to fame aired on ABC and premiered on July 11, 2022. The show is hosted by Kevin Jonas and his brother Frankie Jonas. The show brings together a dozen people from all different walks of life each of whom has a relative within the entertainment industry. The contestants are challenged to conceal their identities while trying to guess the celebrity their fellow contestants are related to. While living under one roof. Each week, the contestants go head-to-head, taking part in various competitions while trying to guess the name of the celebrity their opponents are related to.
Logan Crosby was the youngest cast member in the show's first season. However, he quickly became a fan favourite and was determined to win. From the sixth episode to the season finale, Logan dropped a few hints as to who his celebrity relative was. But in the eighth episode fellow contestant, Loreal Palmer received a clue that led her to realize that Logan's relative is the Dirt Road Anthem Country artist, Jason Aldean. Despite her limited knowledge of country music and the clues from their time on the show Loreal was able to reveal the identity of Logan's relative. She took home a whopping sum of $100,000. After the show, Logan took to Instagram to thank his fans and the producers of the show in a lengthy post.
Logan Crosby's Relationship With Jason Aldean
Logan's relationship with Jason Aldean, who is his cousin, hints at a shared passion for music within their family. Jason Aldean is a well-known American country music singer and producer. He has received five Grammy Award nominations throughout his career, twice for Best Country Album. He has also won the Academy of Country Music Award, which is considered to be one of country music's most prestigious accolades.
In an interview, Logan stated that he and Jason always shared a unique bond. Jason was super supportive of Logan going on the show. Logan revealed that when he found out that he was going to appear on the show, the first person he asked for advice about the opportunity was Jason. Being related to Jason Aldean undoubtedly brings potential opportunities for Logan's music career.
His Music And Future Plans
Since his appearance on Claim to fame, Logan Crosby's music career has continued to blossom. After the end of the first season of the show, Crosby informed his fans in an Instagram post that he was relocating to Nashville to pursue music full-time. The singer also released his first song If Jesus Was A Cowboy which officially dropped on July 15, 2022. A few months later he released If You Ask Me on October 7, 2022. In February 2023, Crosby signed with 50 Eggs Music, followed by the release of his song After All in March 2023.
The same month Logan Crosby also signed with United Talent Agency (UTA) which helped him get worldwide representation. On July 14, 2023, he released his much anticipated EP, 23 Days in L.A. Logan also joined American country music singer Megan Moroney on her Pistol Made of Roses Tour as a solo opening act in April 2023. He is also getting ready to go on a three-month-long tour that is set to start in Nashville, Tennessee, and wrap up in Las Vegas, Nevada.