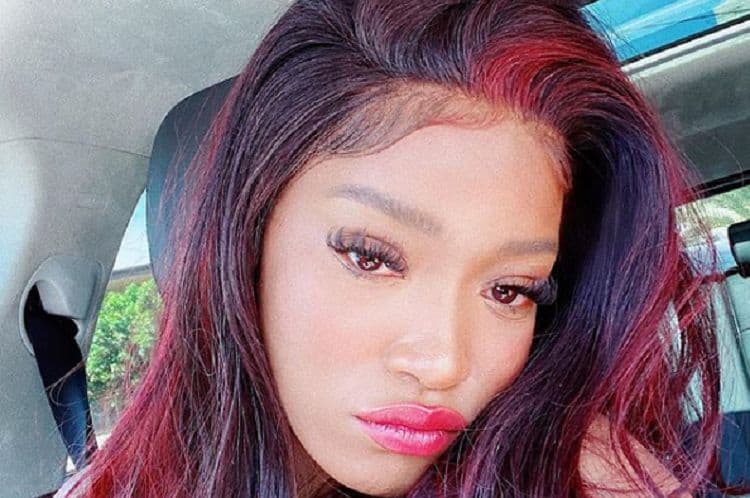 Keke Palmer is one of the many that have been tearing it up for a while now since she's been able to showcase her talents and ability throughout song and acting on the big screen and it's been going great for her for the most part. You might want to know why Hustlers isn't on this list and I'll tell you, no matter how empowering some folks thought it was it's still a movie that just barely avoided being put on since the idea of it is still kind of appalling and, more importantly from a business standpoint, it didn't really perform as some folks thought it was going to at the box office. In terms of overall acting and the kind of meaning that was put into a role the selections below are a much better example of what Keke can do and how she really shines as an actress given that she is a very deep and emotionally-charged character in these movies.
Here are the five best movies of her career.
5. Shrink
There's a lot that goes into being a shrink, as a lot of people have massive expectations of those that are trained to go traipsing about in one's most personal thoughts considering how much care needs to be taken in the doing. But with Carter it would seem that this responsibility has become too much when tacked on to his own issues, which a lot of people don't seem to see since he hides them out in plain sight where most folks don't seem to notice them. When he finally implodes however and the people around him take note the real healing finally begins and thanks to the various experiences in his life the story finally takes a hopeful step forward.
4. Joyful Noise
Change when it comes to music is a funny thing sometimes since it can become stagnant and just as stale as anything else that doesn't experience growth and renewal from time to time. The trick though, as with most things, is to find a healthy balance between one source and another that can bring about a new way of doing things and a new sound that can entice the people to keep listening, since doing the same old thing year in and year out is going to bring the same result, a steady decline in interest. But when the new and the old are brought together it does tend to create a feeling of hope that both can move forward as a new entity.
3. Imperial Dreams
Sometimes going back to your old stomping grounds is the worst decision one can make, but sometimes it's not all that avoidable unless the means of getting away are available. For Bambi the devotion to his family is as strong as anything, but the need to keep them safe in Watts is something that a lot of people have come to find is increasingly difficult at times as this part of the world is seen quite often to be insanely dangerous to those that want peace but know that war is just around the corner now and again. The whole point of the movie is pretty easy to see, but it's also kind of saddening to think that such places do still exist and might never go away completely.
2. Brotherly Love
Revenge doesn't lead anywhere promising, and in the end it ruins more lives than it helps. But it's also a cycle that many find themselves locked into and can't escape, or don't want to given that the quick and easy route is often what's more appealing and, as has been seen, the easiest way to go. It's been said that the road out of hardship is long and filled with peril and while some people face it on a daily basis, others seem to face it and decide that it's just too hard, that it won't benefit them in the way they want, and that they'd rather take the easy way and pay for it later. Unfortunately all that's left later is regret.
1. Akeelah and the Bee
Let's be honest and say that it doesn't matter where you come from, who you are, what color your skin is, or what you think you can do. If you have the kind of talent that Akeelah is shown to have then it becomes a responsibility to do and be the best you can simply because it's a chance to move forward. Throughout the movie Akeelah does take some time to really come into her own and make things happen, but once it does happen it's seen that she is a very bright girl and can hold her own with pretty much anyone in the spelling bee, showing that she's not only intelligent but can finally be brave enough to follow the path that leads to where she needs to be.
Keke is a definite talent that we'd like to see more of in the future.
Tell us what's wrong with this post? How could we improve it? :)
Let us improve this post!