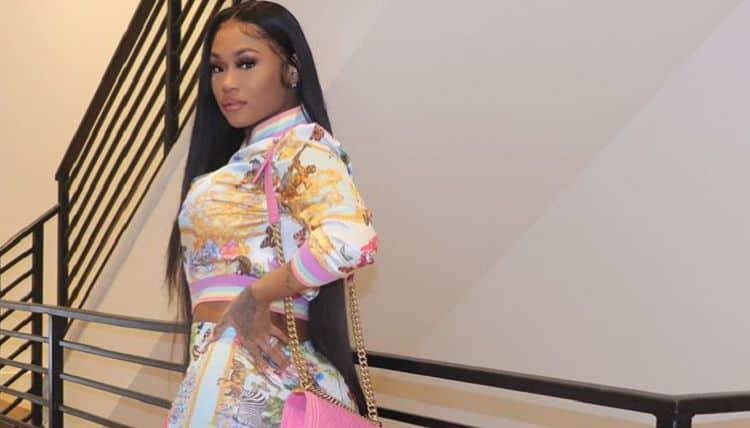 Instagram influencers are a dime a dozen anymore. Everyone fancies themselves an influencer, a micro-influencer, or a wannabe influencer. It's a much more interesting job prospect to get paid to wear clothes and post photos of them with 'swipe up!' and earn commission by way of passive income than it is to get up, get dressed, go to work, and do things for other people five days a week, right? We aren't hating on influencers. If you've got it, flaunt it. Do it. Make it your reality. You can do this. But, it seems we see more influencers on a daily basis around here than anything else, and Lira Galore is one of those. We did not know who she was until she came out with a horrible story, and now the world wants to know more about her.
1. She is a Texan
Lira Galore was born in Houston, Texas, on August 31, 1993. Her birth name is Lira Mercer, but she does not use her given last name professionally. She's been on the internet making waves as an influencer for a long time, and she's got a large fan base and even more people cheering her on.
2. She Was Engaged
Back in 2015, Galore was in the press often for her relationship with rapper Rick Ross. The two were serious enough that he asked her to marry him. She said yes, and they got engaged. She was going to be Mrs. Rick Ross, but their relationship ended long before they had a chance to walk down the aisle. It lasted only a few months.
3. She's Controversial
It was reported not too long ago that she was the woman featured in a sex tape that went viral. She was allegedly with NBC star Lance Stephenson, and the tape got a lot of press before both camps were asking to have it taken down. We have one thing to say about sex tapes; if you don't want them released to the general public or anyone else to see them, just don't make them.
4. She's Got Famous Friends
When she's not busy hanging out with rappers and NBA stars, she is busy hanging out with her girlfriends. She amassed an impressive list of famous friends, too. She's close with stars like Blac Chyna and even Amber Rose. Both of whom have ties to the Kardashians (does anyone not have some sort of tie to this family, though?).
5. She is Not Happy With her Baby's Father
She had a baby with a man by the name of Pierre Thomas. Most people call him Pee, however. It's not the most flattering nickname, but he works it. He is the CEO of Quality Control, and together, they have a little girl. She's accused him of abusing her, even when she was pregnant with their baby. She accused him of dislocating her finger and leaving knots on her body when he beat her.
6. She is Intelligent
Lira Galore graduated from high school with honors. She was a hard worker, and a smart girl. She wanted to do big things with her life, so she studied hard and worked hard. She was even able to save up enough money from her job so she could pay cash for her own first car. She was a young woman who was not afraid to do what it took to get what she wanted.
7. She Was a Stripper
Her life didn't go the way many thought it might. When she graduated high school with honors, she made the decision to go to work as a stripper at the age of 18. She did so because she wanted to make as much money as she could as fast as she could, and she was happy to do the work, earn the cash, and then get out of that job.
8. Her Ex isn't Saying Nice Things
Following her accusations that Pee Thomas was abusing her while she was pregnant with their daughter, he was not happy. He came out and responded that his ex has a pimp who sells her, that she has had multiple abortions, and that she's no longer getting as much child support from him as she once did, and she's desperate and trying to shake him down for more cash. She did not respond to that yet.
9. She's Rumored to Have Dated a Married Man
When Mike Epps was still married, she was rumored to be seeing him on the side. There are some leaked DMs that circulated the internet in which they referred to one another by pet names, and the rumor mills swirled like crazy when that was announced.
10. Rumor Has it Rick Ross Cheated On Her
While the two never came out and said what happened to end their short engagement, there are some rumors. The world seems to think that Ross was cheating on her, and she called it quits. It didn't work out, though, and both parties have moved on.