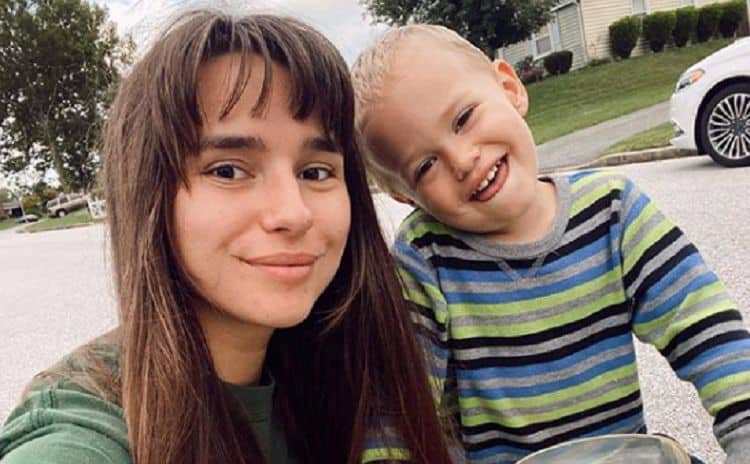 Olga Koshimbetova gained reality TV fame in 2018 when she appeared as a cast member on 90 Day Fiance. At the time, she and her American boyfriend, Steven Freund, were trying to figure out how to maintain a relationship with him being in the United States and her being in Russia. To make the situation even more complicated, Olga was expecting a baby. As you can imagine, things between the couple were extremely tense and it didn't take long for their issues to become glaringly obvious. Through it all, however, Olga maintained a soft and quiet demeanor that made viewers like her. Even though she's been a little more low key than other 90 Day Fiance cast members, she has been doing some pretty cool things since her last appearance on the show. Keep reading for 10 things you didn't know about Olga Koshimbetova.
1. Her Parents Murdered Her Sister
Life hasn't always been easy for Olga, and she when she was 13 she lived through and unthinkable tragedy. According to reports, Olga's parents were members of a religious cult who became worried when they started to believe that Olga's sister, Alexandra, had become possessed by demons. They attempted to perform an exorcism on Alexandra but ended up killing her in the process. As a result, Olga spent many years in a Russian orphanage.
2. She Has Become A Brand Ambassador
Being on 90 Day Fiance has also turned Olga into a social media influencer. Even from being on the show for just one season, Olga has been able to build a following of 256,000 people on Instagram. This has allowed her to work with brands to help promote their products. She is currently a brand ambassador for Fab Fit Fun.
3. She Loves Watching Movies
Despite being born and raised in Russia, Olga loves to watch American movies movies. She seems to especially like dramatic films such as Five Feet Apart and Changeling. Sometimes she even shares screen shots of her favorite movies with her followers on Instagram.
4. She Sells Videos On Cameo
If you became a fan of Olga's during her time on 90 Day Fiance, I have some good news for you. She now sells personalized video shoutouts through Cameo where you can pay to have her record a special message for you or someone you love. Olga charges $25 for videos and $5.99 to chat with her.
5. She Lives In The United States
As mentioned earlier, the distance was a huge issue in Olga and Steven's relationship, and getting Olga to the United States proved to be more difficult than they originally thought. Fortunately, things finally were out and Olga was able to move to the US in 2019.
6. She And Steven Are No Longer Together
What could have been a happy ending for the couple proved to be anything but. Even though Olga moved to the United States and she and Steven got married, they still weren't able to make their relationship work. The couple has decided to go their separate ways but they remain on good terms as co-parents.
7. She's Really Into Fashion
Things weren't great for Olga while she was on 90 Day Fiance, and fans didn't really get a chance to learn much about her outside of her relationship with Steven. With that being said, there is much more to her than viewers got to see. Olga is passionate about fashion and she loves getting the chance to share her personality through her clothing. She has a great sense of style ande njoys showing off her outfits on Instagram.
8. She Doesn't Know If She'll Come Back To 90 Day Fiancee
Unlike other people who have been on 90 Day Fiance in the past, Olga and Steven haven't been featured on any of the other shows in the franchise. When asked if she would be back, Olga said, "I have no idea" although she did mention that the production team had been in touch.
9. She Enjoys Staying Active
Olga is the type of person who loves to stay active. She enjoys doing things like going swimming and bike riding. Not only is regular exercise a great way to stay in shape, but it's also the perfect way to release stress and tension. Based on what we know Olga has gone through over the years, exercise has probably benefited her in more ways than one.
10. She's A Private Person
Just because a person agrees to do a reality TV show doesn't necessarily mean that a person doesn't value their privacy. Olga is a prime example. Outside of the show, Olga appears to be a very private person who hasn't revealed many details about her personal life.