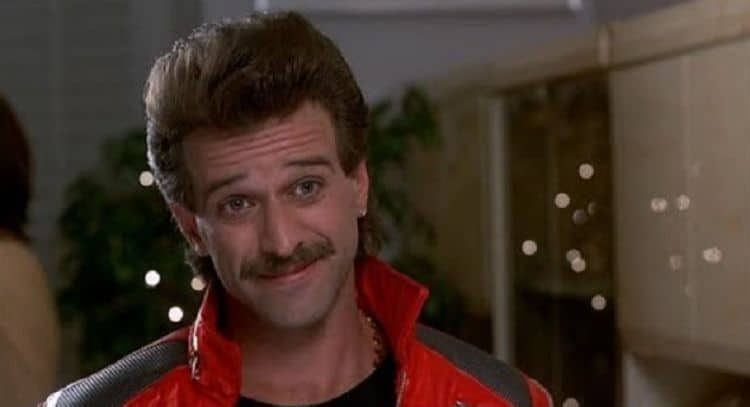 Chances are if you've seen an Adam Sandler movie then Allen Covert has had something to do with it. If he hasn't been on screen he's been working on the movie off-screen since he and Sandler have been long-time friends and have worked on quite a few projects together. In fact, Allen has only ever had a leading role in one movie, which was still one of the funniest movies around no matter how ridiculous it kind of was, Grandma's Boy. This is one of the guys that Sandler manages to find a place for quite often in his movies, and he's been a lot of fun to watch since he's taken on so many different personas throughout the years. One might think that he would want to get out on his own and do his own thing, but seriously, with such a good gig sticking with Sandler it's hard to say why he would think of breaking away that often, especially since he's been with Adam since they first started out in Going Overboard. Some folks might want to argue the point that one doesn't really grow unless they strike out on their own eventually, but when there's something worth sticking around for then it's usually wiser to stay with that one thing until there's a better chance of moving on. So far in his career, Allen has been more like a sidekick at times and a huge contributor at others, but he's always been a welcome sight on screen since the guy is pretty funny.
There have been plenty of times when he's been barely noticeable in a movie and others when he's taken on a bigger role as the on-screen friend or even a sleazeball as he was in Mr. Deeds. Some of his best roles usually come when he's the type of guy that isn't exactly a saint but is more or less the kind of guy you'd want to hang out with in order to have a good time. His leading role in Grandma's Boy was a perfect example of that since his role as Alex was one that a lot of people can remember. The guy was a video game tester in his late 30s that had been kicked out of his home due to his roommate, played by another Sandler regular, Jonathan Loughran, spending all their money on Filipino 'massage experts'. In an attempt to find a place to stay until he could locate another apartment he went through a slight misadventure at his friend and co-worker's home, which culminated in a late-night faux pas with the friend's mother, he would eventually find a place to stay with his grandmother, played by the late Doris Roberts, and her two roommates. The movie goes into how Alex is in reality kind of a genius since he's developing his own game while working as a tester, and trying to help bring to life another game developed by a younger and far more arrogant genius by the name of J.P., who is, for the most part, an immature jerk that despises the testers. In the process of all this Alex meets Samantha, his new boss, and an individual team leader brought in to make certain the testers finish de-bugging J.P.'s game in time for the release.
If you've heard as of late how many issues the game Cyberpunk 2077 has been having then this might be a little more relevant. But in the long run, Alex and Samantha fall in love, J.P. is outed from the company for trying to steal Alex's game, and Alex's life starts looking up not too long after all that. The movie is definitely one of Allen's more impressive performances since it allows him to simply be funny and even brings in a couple of other names that are often found in Adam Sandler movies such as Peter Dante, Nick Swardson, David Spade, and even Rob Schneider. Many of his other roles have Allen moving in and out of the main action of the movie and interacting in various ways, but it wasn't really until The Wedding Singer when he played the part of Sammy, the quintessential 80s man, that he really started to break out and take on bigger roles in the movies. Thankfully he was ready for this since he's done a great job at convincing audiences of the need for his characters, no matter how over the top they go at times.
So far in his career, and it's been a successful one as much as anyone can see, Allen has been little more than great since he's been an actor, a writer, and a producer, and he's helped out with Adam Sandler's movies in such a way that it doesn't matter if he's on-screen or not. But yeah, when he's in the movie it's definitely a little funnier.
Tell us what's wrong with this post? How could we improve it? :)
Let us improve this post!