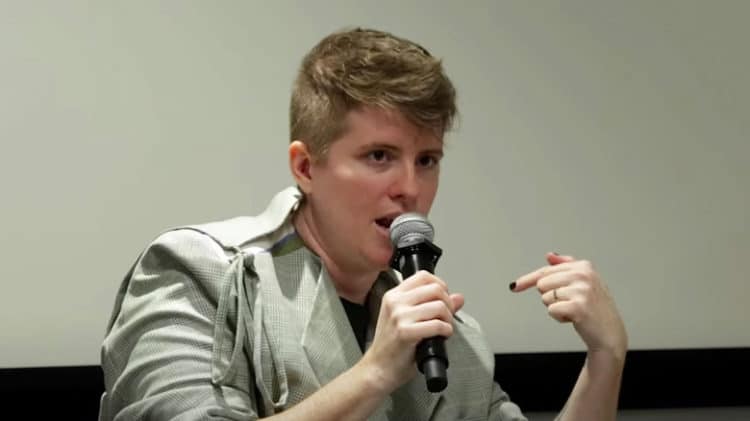 Danny Lavery's journey through life hasn't always been easy, but he has never been the type to let anything stand in his way. Assigned female at birth, Danny suffered through years of body dysmorphia undergoing his transition. Best known for being the voice of the Dear Prudence column, Danny has reached countless people all over the world. Needless to say, people were very surprised in 2021 when it was announced that he would be leaving the column. Danny, however, is happy with his decision and he's ready to continue sharing his talents with the world in other ways. Keep reading 10 things you didn't know about Danny Lavery.
1. He Is An Illinois Native
Danny was born in Illinois and was raised between there and California. He comes from a very conservative Christian family. His father is a well-known pastor named John Ortberg who is the CEO of Transforming the Bay with Christ. As far as we know, Danny is currently estranged from his family.
2. He Was A Contestant On Jeopardy
Danny's work is what he is most famous for, but even outside of that he's gotten to do some very cool things in his life. When he was in college, he appeared as a contestant on an episode of Jeopardy. What's even more impressive than him being on the show is the fact that he came in third place.
3. He Went To Azusa Pacific
Danny attended college at a small Christian school in California called Azusa Pacific University. It's unclear what he studied. During an interview with 0s & 1s, Danny said, "It[Azusa Pacific] was not a good fit for me. It's not a bad school, but I shouldn't have gone there."
4. He Is Happily Married
Finding someone to love is something that a lot of people look forward to. Danny is one of the lucky ones who has been able to find it. Danny is happily married to a woman named Grace who is an English professor at UC Berkeley. The couple doesn't have any children together.
5. He Wrote A Book
On top of writing online content, Danny has also written a few books. His first book, Texts from Jane Eyre, was released in 2014 and it eventually became a New York Times Best Seller. He has since written two more books: The Merry Spinster and Something That May Shock and Discredit You.
6. He Is A Dog Dad
Danny may not technically have any children, but he's still a dad nonetheless. He is a very proud pet parent and it's clear that his fur babies mean the world to him. He has two dogs and they both make very frequent appearances on his Instagram profile. If these two had their own account, I think it's safe to say they would end up with more followers than most of us.
7. He Loves To Read
Danny doesn't like to write, he loves to read also. When he has free time, you can usually catch him sitting down and enjoying a good book. He is a big fan of the later author, Shirley Jackson. On occasion, he even shares what he's reading with his followers on social media.
8. He Has Struggled With Addiction
Danny has been sober for several years, but he suffered from a drinking problem for quite some time. Danny told Electric Literature, "…a lot of my drinking and using came from the fact that I wanted and needed a buffer all the time. And it also caused a lot of havoc in the sense that I would vacillate between being highly repressed, highly isolated, highly anxious, and then swing into like, "Oh, this is good because it enables me to say whatever I feel like," and I would be like, "That's good. That's an antidote to my problem."
9. He Is Very Active On Social Media
Now that Danny is officially done with Dear Prudence, there are a lot of people who are going to miss hearing from him on a regular basis. Thanks to social media, staying in the loop is easier than ever before. Danny is very active on both Instagram and Twitter.
10. He Left Dear Prudence For Another Opportunity
Any time someone leaves a high-profile job, there's always lots of speculation as to why. In Danny's case, it appears that the decision was simply the result of getting another great opportunity. Danny left Dear Prudence because he received a $430,000 offer to write for Substack for two years. This new job has the potential to take his career to even higher heights.