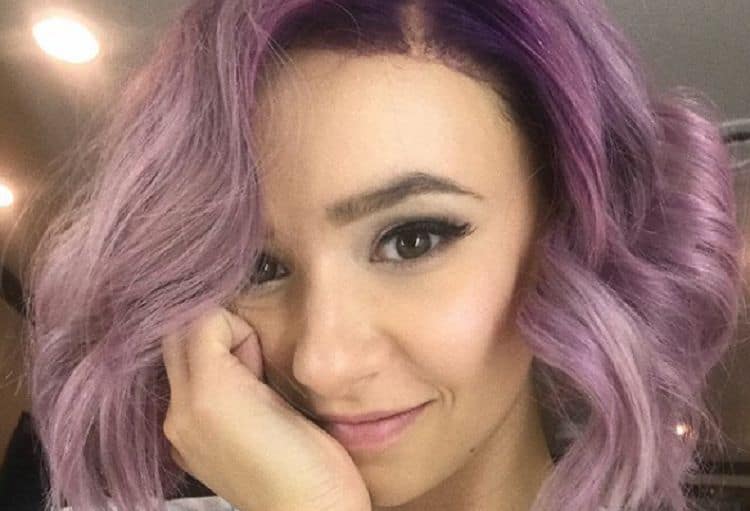 Britt Baron may not have been in the entertainment industry for long, but so far, her time has been well spent. In just six short years, she has managed to earn more than two dozen acting opportunities, and she won't be slowing down any time soon. Most people will recognize Britt best from her role as Justine Biagi in the Netflix series GLOW. In addition to that, she's also had a successful voice acting career that includes animated series and several video games. After a very busy 2020, Britt has even more things in the works that are set to be released some time in 2020. Continue reading to learn 10 things you didn't know about Britt Baron.
1. She Has A Background In Theater
Since Britt's on screen and voice work is what she has become best-known for, most people think that's all she's done. In reality, however, she has a very strong background in theater. Like many other actors, she believes that her roots on the stage have helped her in her TV career.
2. She Hates Driving
When you were a teenager, getting your license was probably one of the biggest things you looked forward to. Driving represents the ultimate level of freedom – especially at that age. That's not how Britt feels, however. She actually doesn't like to drive at all. During an interview with Lapel Magazine she said, " I hate driving so much, I would prefer to walk 40 minutes to a destination than drive and deal with parking in Los Angeles."
3. She Studied At The University Of Michigan
Britt is originally from White Plains, NY but she decided to head out to the midwest for college. She attended the University of Michigan where she earned a bachelor's degree in communications and a bachelor of fine arts degree in performance. While in school, she absolutely fell in love with Michigan.
4. She Was In An Episode Of Grey's Anatomy
Getting the chance to work on a major TV show is something that all actors look forward to and it's something Britt has gotten to experience several times in her career. In 2017, she made a guest appearance on the popular series Grey's Anatomy. While she was only on one episode, she'll always be able to say that she was a part of the show.
5. She Went Backpacking Through Europe
Backpacking through Europe is one of those things that people always talk about wanting to do. Britt Barron is one of the people whose actually done it. In 2016, she spent a month backpacking across Europe and she got the chance to stop in cities such as London and Paris.
6. She's A Big Kate Nash Fan
Britt Baron has always been a fan of Kate Nash's music, and thanks to GLOW the two got the chance to work together. Britt said, "I grew up listening to Kate Nash music. Now I get to sit on her shoulders and choke her out. Dreams I didn't even know I had came true."
7. She Went Through A Punk Phase As A Teen
Everybody goes through at least one phase during their teenage years, and most people go through several. Britt Baron is no exception. She told Pop Sugar, "I went through kind of a punk phase where I painted my nails black, I got my first pair of Converse, and I was listening to bands like the Spill Canvas. I went to this music festival on the East Coast called the Bamboozle with all these punk bands, and I was in the mosh pit!"
8. She Loves To Binge Watch TV
Sometimes actors don't like to watch movies and TV during their free time because it's to closely associated with work. Brit, on the other hand, loves catching up on different shows. In fact, she even likes to stay up all night and binge watch her favorite series.
9. Arya Stark Is Her Favorite Character Of All Time
Having a favorite actor is pretty common, but Britt also has a favorite character – and of course it's someone from Game of Thrones. During her interview with Pop Sugar Britt revealed that Arya Stark is her "favorite character of all time." She added that she feels like she can relate to Arya in some ways.
10. She Believes Social Media Is Beneficial For Actors
Social media has become an almost necessary part of working in the entertainment industry, but there are still lots of people who resist it. Britt, however, finds social media to be a very useful tool. It allows actors to promote their projects and gives them a direct line of communication with other people in the industry.