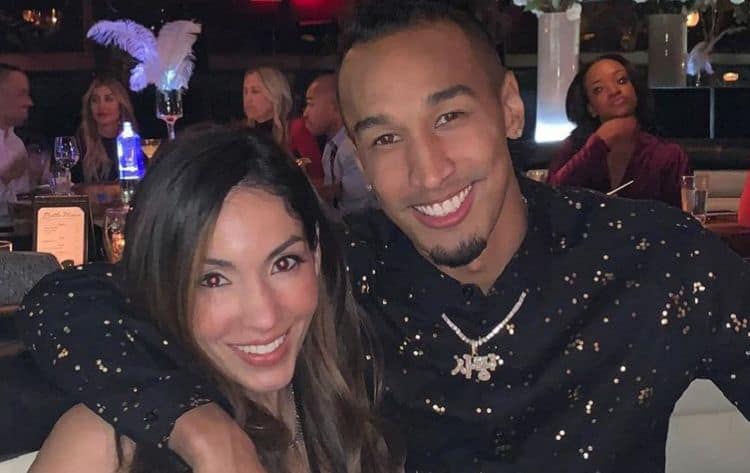 Now in its 36th season, MTV's The Challenge has been one of the network's most popular shows for well over a decade. Each season, contestants come together to compete in a series of challenges with hopes of going home with a big cash prize. After spending several years away from the show, Theresa Jones has decided to return. Although she may be a little rusty, Theresa always comes to win and it definitely hasn't taken her long to get back into the swing of things. Of course we'll all have to keep watching to see how things go, but there are quite a few people who feel the odds are looking good for Theresa. Keep reading for 10 things you didn't know about Theresa Jones.
1. She's Originally From Milwaukee
Theresa was born and raised in Milwaukee and she's very proud of her roots. These days, however, Atlanta is the place that she calls home. It doesn't appear that she gets the chance to go back to Milwaukee very often and it's unclear whether or not she still has family there.
2. She Loves Working Out
There has always been an active person and exercise is a big part of her regular routine. No matter how busy things get, she always makes it a point to find time to work out. The fact that Thersa is in great shape will definitely work in her favor during her time on The Challenge.
3. Her Husband Is A Football Player
A lot of things have changed in Theresa's life since the last time she was on the challenge. In 2018, Theresa married professional football player, TJ Jones. Jones went to college at the University of Notre Dame. He has been playing in the NFL since 2014 and is currently a member of the New York Giants.
4. She's A Positive Person
Life comes with a lot of ups and downs, and sometimes it can be difficult not to feel overwhelmed by the downs. 2020 alone has been a difficult year for a lot of people and bouncing back hasn't been easy. Despite the rollercoaster ride that is life, Theresa does her best to always see the bright side of things.
5. She's A Foodie
Theresa loves to work out and take care of her body, but that doesn't mean she can't enjoy good food. She is a self proclaimed foodie and she loves trying all sorts of different foods. She has a highlight section on her Instagram that is dedicated to the dishes she tries.
6. She's A Dog Person
The debate between dog and cat people over which furry friend makes the best pet is one of the oldest arguments in the book. With that being said, team dog officially has yet another name to add to its roster. Theresa is a proud dog lover and she has an adorable dog named Mako.
7. MTV Is Her Only TV Experience
A lot of times people get hooked once when they get involved in reality TV. It's become increasingly common to see people hop around to other shows after getting their foot in the door. That hasn't been the case with Theresa. Other than her appearances on The Challenge she hasn't done any other reality TV shows. She also hasn't done any acting.
8. Being On The Challenge Made Her Get Thicker Skin
The Challenge is a very competitive environment and Theresa had to learn how to adapt accordingly. During an interview with RRRW Challenge Fans, she said that since being on the show "I've gotten a lot thicker skin & I trust a LOT less people. No one will ever want the best for you except for yourself- unfortunately you cannot trust anyone in the world… & I'm concerned about my health & well-being much more than I was during my college years."
9. She Love To Travel
You may have been able to guess by now, but Theresa is a very adventurous person. She enjoys trying new things and she wants to have as many experiences as she possibly can. She loves visiting new places and has done a lot of traveling both in and out of the United States.
10. She Auditioned To Be On The Real World
In the late 2000s, Theresa auditioned to be a cast member on The Real World: Hollywood which aired in 2008. She ultimately decided not to do the show because she wanted to focus on finishing up with college. She left such a strong impression on the casting team that they decided to keep her in mind and invited her to do The Challenge.
Tell us what's wrong with this post? How could we improve it? :)
Let us improve this post!