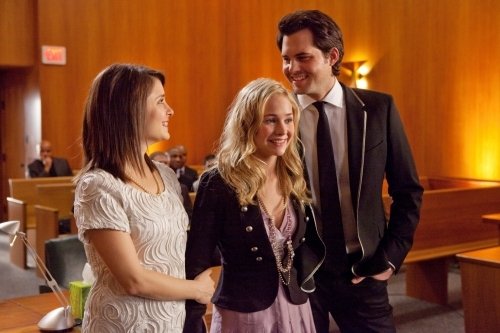 Before The CW launched in the fall of 2006, there was UPN and The WB. UPN aired a limited mount of original series, from Everybody Hates Chris to Veronica Mars, and didn't really a particular brand or audience it was going after. The WB, on the other hand, had a specific specialty for shows that it aired. In some way or another, these series would grounded in and focused on family.
Look at the shows that populated The WB in the early 2000s. You, of course, had Gilmore Girls, which centered around the mother-daughter relationship of Lorelei and Rory. Additionally, there was Everwood, which told the story of a widower trying to find a new beginning with his two kids; One Tree Hill, which explored the nature of family through the relationships of Nathan and Lucas and their connections (or lack thereof) to their mothers, Karen and Deb, and their father, Dan; and even Smallville, which despite its sci-fi elements, grounded all of its superhero action and otherworldly drama in Clark's relationship with his parents, Jonathan and Martha. No matter whether your show was a teen soap, a small-town slice of life, or a superhero origin story, if you were on The WB, the importance of family was always stressed, and that's why I think the short-lived family drama Life Unexpected could have lasted six seasons if it had originally premiered on The WB instead of The CW.
For those who don't know, Life Unexpected was created by Liz Tigelaar and tells the story of Lux (Britt Robertson), who at 16 years old, after living in foster home and after foster home, goes to find her parents Baze and Cate (Kristoffer Polaha and Shiri Appleby) in order to get their signatures so that she can emancipate herself. After meeting Lux, Baze and Cate, who are not together (Lux was the product of a drunken one-night-stand between Baze and Cate back in high school), are granted joint-custody of their daughter by a judge when Lux's petition for emancipation is denied, thus beginning the story of how the three of them become a, sometimes completely dysfunctional, but ultimately very real and loving family.
Although Life Unexpected definitely had some issues during its two-season run on The CW (most notably Lux's Season 2 romance with a teacher at her school), what the show did well, it did incredibly well and that was providing honest, authentic emotional moments between Cate, Baze, and Lux as they grew closer together. One of my all-time favorite scenes from Life Unexpected (and from any TV show in the past few years, really) was a simple one between the three of them as they drove back home together after going on a road trip. Cate, for reasons I won't explain, is really sad over something that happened, but Baze and Lux do their best to cheer her up by playing her favorite song, Starship's "Nothing's Gonna Stop Us Now," leading to a full-on sing along that has Cate smiling and laughing by the end of the scene.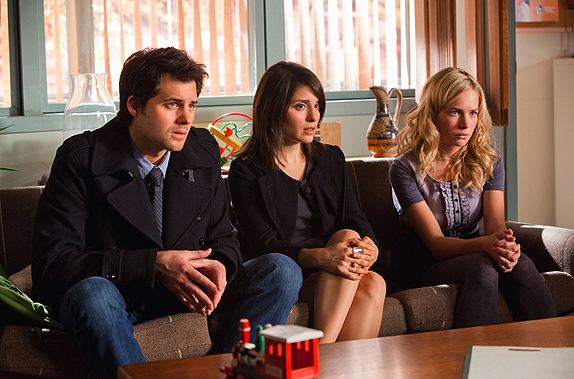 When I was watching Life Unexpected, the scene that I discuss above, along with numerous other ones featuring Cate, Baze, and Lux, reminded me of some of the best mother-daughter moments between Lorelei and Rory on Gilmore Girls (minus the incredibly witty, fast-paced dialogue from Amy Sherman-Palladino), or many of the heartwarming exchanges between Clark and his parents on Smallville. The show understood the importance of family and put that familial connection above any other relationship on the show, which was an incredibly refreshing change from so many of the other series that populated The CW back when it premiered in 2010.
However, the fact that Life Unexpected was so different was also ultimately its downfall. In 2010, it had been four years after The WB had ended, and The CW's target audience had dramatically changed. Life Unexpected came to The CW when the network was full of teen dramas like Gossip Girl and 90210 and was beginning its push towards becoming a more genre-heavy channel with the already established Supernatural and the just-premiered The Vampire Diaries. Life Unexpected virtually had no shot at succeeding in that landscape, and the fact that it got to air two 13-episode seasons is an achievement on its own, something that I should be happy and satisfied with.
Yet I can't help but think that if the series had come out just a few years earlier, or if The WB and its brand had lasted just a little longer, that we would have been able to enjoy a more fully fleshed-out and fulfilling story. Life Unexpected might not have needed six seasons to tell that story, but it did need more time than what it got. And f it had been able to air on The WB instate of The CW, it certainly would have received it.
Photos via The CW
Tell us what's wrong with this post? How could we improve it? :)
Let us improve this post!