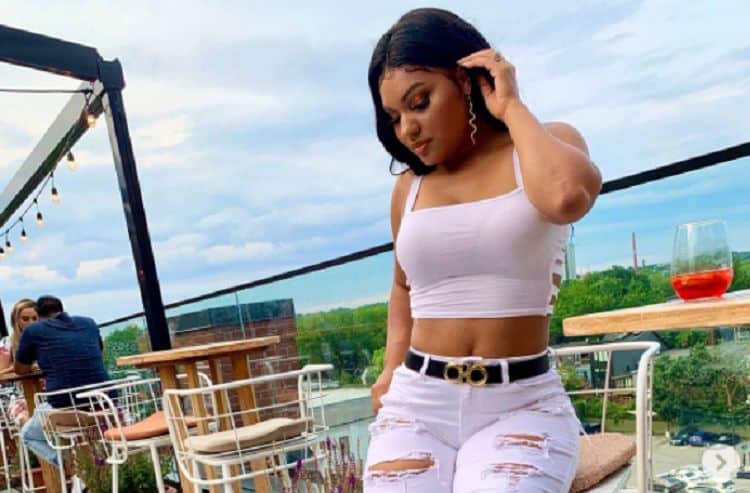 Although this may be a little hard to believe, it's been over a year since Netflix's The Circle debuted and put an entirely new spin on the concept of reality TV and game shows. Now, fans are excited to welcome a whole new group of cast members for season two, and Leesa Unique is one of them. Leesa is borrowing a strategy that we saw used last year which is to enter The Circle as a catfish. While this method definitely has its benefits, it could ultimately backfire which is exactly what we saw happen with a few cast members during season one. Although the first four episodes have already been released, viewers will have to tune in every week to see what's going on with Leesa and the rest of the people in The Circle. Here are 10 things you didn't know about Leesa Unique.
1. She May Be From Canada
Leesa has a pretty big online following, but it was a little difficult to find information on her life before the spotlight. One thing we did discover, however, is that Leesa is have Puerto Rican and half Panamanian. She may also originally be from Toronto according to a Backstage profile associated with her. However, an Instagram post revealed that she attended high school in the Bronx.
2. She Is A Successful YouTuber
If you felt like Leesa's face was familiar when you saw her on The Circle, there's a good chance you've seen her somewhere before. Leesa has several successful YouTube channels and her main channel has more than 3.8 million views. She posts a variety of videos including vlogs and storytimes.
3. She Is A Mom
Leesa is happily married and it's actually her husband, Trevor, who she is using as her identity on The Circle. The couple has one child together and being a mom is Leesa's greatest joy in life. When she isn't busy with work you can bet that she's spending her free time with her family.
4. She Supports Social Justice
Leesa's online identity is typically lighthearted, but that hasn't stopped her from taking a stance on important issues. Leesa has used her platform to show her support for the Black Lives Matter Movement and the overall fight to end racism and other issues such as police brutality.
5. She Is An Entrepreneur
Leesa loves to have a good time, but don't get it twisted. She is all about business. In addition to having a strong social media presence, she has also started her own business. She runs an online boutique called The Be Unique Shoppe where she sells things like hair, lashes, nails, women's clothing, and accessories.
6. She Loves To Travel
If there's one thing you can always count on Leesa to do, it's live her life to the fullest. She is all about having experiences and making new memories. Needless to say, traveling is one of Leesa's favorite things to do and she has gotten the opportunity to visit many beautiful places including Indonesia and Puerto Rico.
7. She Studied A Lot To Adopt Her Catfish Persona
Being a catfish may seem easy, but doing it convincingly actually requires a lot of practice – and that's exactly what Leesa did. In an interview with Elite Daily, she said, "I studied, I was memorizing stuff, and half the stuff nobody even cared about; nobody asked me or anything. It's so funny because I did all this work, but I was more just using my personality."
8. The Circle Appears To Be Her Only TV Experience
The fact that Leesa has a profile on Backstage means that she wants to be in the entertainment industry. However, other than The Circle we weren't able to find any evidence that she has been in any other TV shows. Of course, having this experience under her belt will likely open up the door for more opportunities in the future.
9. She Has A Cameo Account
Leesa has an account on Cameo where she records and sells personalized video shoutouts for $50. People can also pay $2.99 to chat with her. She only has one review at the moment, but by the time season two of The Circle is done, she will probably be getting a lot more orders.
10. She Loves Fashion
Leesa is the kind of person who loves to express herself and she isn't afraid to take risks and, as her name suggests, be unique. Fashion is one of her favorite ways to share her personality with the world and she enjoys putting different kinds of outfits together.
Tell us what's wrong with this post? How could we improve it? :)
Let us improve this post!