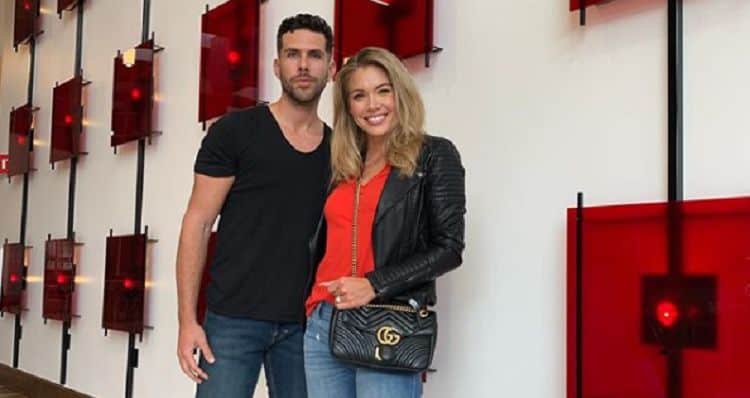 Chris Randone is a reality television star who is best known as the guy that was vying for the attention of Becca Kufrin on "The Bachelorette" last season. He made the show interesting by adding to the drama by trying to undermine fellow contestants by slinging accusations at Chase Vergason and trying to get him kicked out of the competition. He revived the strategy that embraces the notion that all things are fair in love and war, but Becca wasn't appreciative of is strategies. Still, Randone was a popular bachelor and he collected a huge gathering of fans who want to know more about him so here are 10 things that you probably didn't know about Chris Randone.
1. He's the founder of his own company
Chris is passionate about the pursuit of a potential partner, but this is nothing compared to his professional accomplishments. Randone founded a company called Dominant Sales Training. The business is located in Orlando, Florida. He also serves as his company's Chief Executive Officer, so any girl who ends up with Chris Randone is going to be with a business executive as well as the owner of a successful company.
2. Randone is into fitness
Those of you who have watched Chris Randone in his appearances on "The Bachelorette" and "Bachelor in Paradise" know that he's physically fit, at least in appearance. This is because he's really into fitness and working out. We recently learned that he gets up and goes to the gym for a 7 am workout mornings to help keep his muscles strong and hard. We know this because he has shared it on his Instagram.
3. It's a good thing that it didn't work out with Becca
When we first met Chris Randone he was doing everything he could think of to win the heart of Becca Kufrin, but this was a relationship that simply was not meant to be. Fate had something different for Chris and a few short years later, he would find out what that was. He returned to "Bachelor in Paradise," and this is where he found his true love. Krystal Nielson was also on the show and the two hit it off, then realized that they were meant to be together. They became engaged in the Summer of 2018 and were married in Puerto Vallarta, Mexico just recently.
4. Fans mistakenly thought he was from "Sons of Anarchy
As we were reading through the various comments left by fans of 'Bachelorette" and the other shows in the franchise, we came across some interesting and thought-provoking statements. One of Randone's fans on the Fandom shared that he/she thought that Randone had starred in the popular drama. After making the statement that it was because he looks like Ron Perlman, we had to go back and inspect his photos to see the resemblance. It's very slight, but the fan was right. He looks like he could at least be related to the popular actor from SOA.
5. Success runs in the Randone family
Chris comes from a family with an impressive background in business. Like Chris, his parents were entrepreneurs who developed and established their own businesses. Each of them was so successful in their ventures that they were able to retire while they were still in their 40s. Chris is following in these footsteps and he shared that he is doing, having already established his own sales training company.
6. Chris Randone loves dogs
Even though he showed that he can be ruthless in competition, Chris Randone has a soft spot in his heart for dogs. He's not the type to go to a dog breeder and purchase an expensive purebred which is already in high demand. These animals are far more likely to go to good homes than those which are housed in rescue shelters. It's more Randone's style to take a pet from a rescue operation and give the harder to place pets a loving home and family. He gets a ton of points from us for this.
8. He has a college education
Randone is experienced in sales, but he knew that he needed to have a solid education behind him before he went out into the business world as an entrepreneur. He enrolled in the Health Care Administration Management program at the University of Central Florida. Chris completed his program and graduated with his bachelors of science in the discipline in 2012.
9. He worked for someone else before founding his company
Chris launched his career as a professional in sales in 2011. While he was still in college, he accepted a position with the Marjet Traders Institute, Inc. While there, he was a senior sales training manager and he stayed with the company for over 5 years. He earned two distinctions for his outstanding contributions including Employee of the Month and Trainer of the Year.
10. He has his share of struggles
While it seems that Chris Randone has a perfect life, and in many respects he does, there are also some heartbreaks he must deal with. He has a beautiful wife, a successful business, good looks, his health and an amazing relationship with his sisters and his mother. We learned in our research that he has attempted to reach out to his father, with whom he is estranged. He wrote a letter to his dad that came right from the heart, but his father rejected his efforts. We are not aware of the circumstances which led to Chris Randone and his father becoming distanced from one another, but we do know that it's something that weighs heavily on the reality star's heart, and we wish the best for him and sincerely hope that he finds a happy resolution to the situation soon.