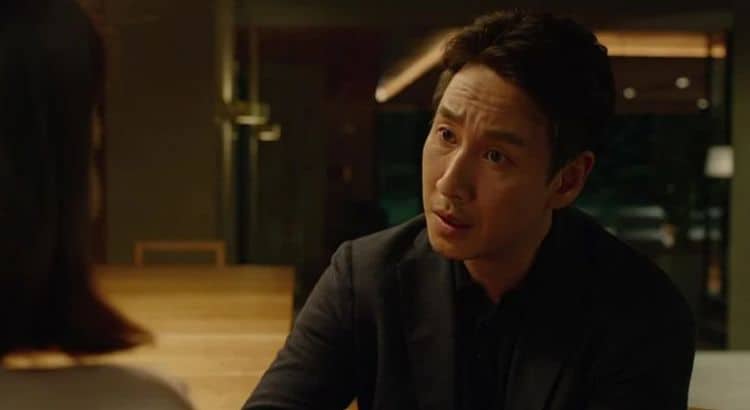 Lee Sun-kyun has been acting professionally for almost 20 years. However, most American viewers probably weren't familiar with him until 2019 when he appeared in the award winning film Parasite. Not only did the movie make him an international star, but it also opened the door to other opportunities. Recently, it was announced that Lee will be starring in the first Korean-language series on Apple TV. Not only will the show give Lee another chance to share his talent with the world, it will give him the opportunity to show just how versatile his skills really are. Continue reading to learn 10 things you didn't know about Lee Sun-kyun.
1. He Was An Ambassador For The Health Insurance Review Agency
American's may not be familiar with the Health Insurance Review Agency (HIRA), but in South Korea it's a pretty big deal. HIRA is a government agency that is responsible for reviewing the quality of National Health Insurance. In 2007, Lee was appointed as an ambassador for the agency.
2. He Is A Formally Trained Actor
There's no question that Lee is full of natural talent, but he has also done a lot of hard work to allow himself to reach his full potential. He attended Korea National University of Arts where he studied at the school of drama. He was part of the drama school's first graduating class in 1994. Even after completing school, Lee has always been the kind of actor who always does waht he can to improve upon his skills.
3. He Is Not Into Social Media
Now that Lee is an international star, there are probably countless people who would love to keep up with him on social media. Unfortunately, they won't be able to. As far as we can tell, Lee doesn't have any verified social media accounts. Overall, he appears to be a pretty private person.
4. He Is Been Given The Nickname 'The Voice'
In South Korea, Lee is often referred to as The Voice, but it's not because he's a singer. Instead, he was given the name due to his distinctly deep voice. Lee hasn't done any voice acting as of yet, but it'll be interesting to see if that's something he ever considers exploring.
5. He Started His Career In Theater
These days, on screen roles are what Lee is best-known for but he actually got his start on the stage. He made his professional acting debut in 2001 in a production of The Rocky Horror Show. In 2003, he further his theater career by playing Danny Zuko in Grease.
6. He's An Award Winner
Every actor wants to feel like their work is received and well-respected and awards are usually the best form of recognition. Throughout his career, Lee has won nearly a dozen awards. Most recently, he won a Screen Actors Guild Award for Outstanding Performance by a Cast in a Motion Picture for his role in Parasite.
7. He Is A Husband And Father
Lee has dedicated a lot of time and attention to his career, but that isn't the only thing he's been focused on. He is also a very dedicated family man. He is married to actress Hye-jin Jeon and the couple has two children together. Hye-jin Jeon is best-known for her role in The Throne. The couple's children are currently 9 and 11-years-old.
8. He Almost Quit Acting
Lee's acting career got off to a pretty slow start and there was a time where he was only being cast in minor roles. As he got older and his responsibilities grew, he began to question whether or not acting was something he wanted to continue to pursue. About six years ago he came close to giving it all up, but it's a good thing he decided to stick with it. Now nearing his late 40s, Lee's career is going stronger than ever and the future is looking bright.
9. He Hasn't Been In Any American Productions
Becoming an international star isn't an easy thing to do, especially without working in multiple countries. Lee, however, has managed to do it. At this point in his career, Lee has not been in any American movies or shows and he hasn't expressed an interest in doing either. The success of Parasite has proven that actors can break into Hollywood without actually ever working in the United States.
10. He Has Over 30 Acting Credits
Even though the early days of his career didn't move as quickly as he would've liked, Lee has still managed to build an impressive and hefty resume. At the moment, he has 34 on screen credits and there's no doubt that the list will only increase in the years to come.