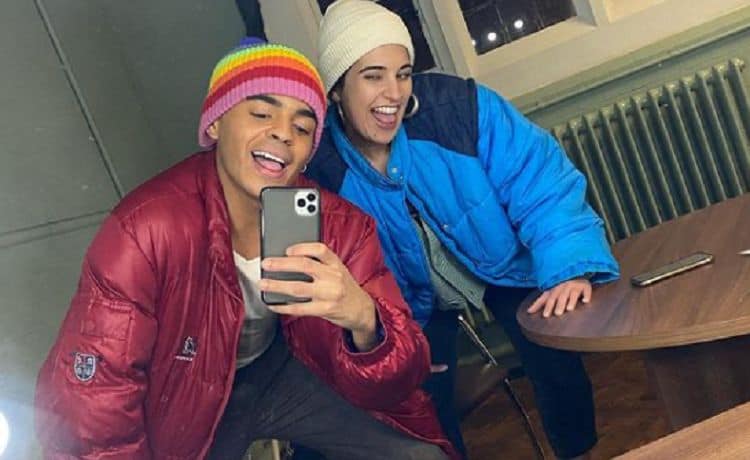 From an early age, it was clear that Layton Williams was special. When he was 12-years-old, he won a nationwide casting for the role of Billy Elliot in the play Billy Elliot the Musical. His hard work and dedication left everyone who encountered him impressed. As he got older, Layton only continued to grow in his craft. He has found success on both the big and small screens and he's on the brink of a moment that will likely change his career forever. Layton has a role in the upcoming movie Everybody's Talking About Jamie which tells the story of a gay teen who is a drag queen. The movie was originally supposed to be released by Disney, but it has now been moved to Amazon Prime. Here are 10 things you didn't know about Layton Williams.
1. He Comes From A Diverse Background
Layton was born and raised in England to a white mother and a Black father of Jamaican descent. Although Layton's father was born in England, his grandparents immigrated to England from Jamaica. Layton has several siblings and half-siblings but they don't work in the entertainment industry.
2. He Has An Account On Cameo
The internet has made it easier than ever before for people to connect, and that also goes for people who want to interact with celebrities. Cameo has taken things even further by allowing people to purchase personalized video shoutouts from their favorite stars. Layton has an account on the platform and he currently charges $20 per video.
3. He's A Dancer
At this point in his career, many people are most familiar with Layton for the work he's done as an actor, but that isn't his only creative talent. He is also a trained dancer who studied street dance at Carol Godby's Theatre Workshop. Layton has also trained in ballet. He has been lucky to have several opportunities that have allowed him to combine his love for singing and acting into one role.
4. He Enjoys Showing His Fans Love
Layton has been fortunate to build a solid fan base that includes people from all over the world. He is grateful for the love they've shown him and he likes to show it right back. Layton has a highlight section on his Instagram profile dedicated to reposting fan art from his supporters.
5. He Knows Who He Would Want To Play Him In A Movie About His Life
Admit it, even if you know there's absolutely no chance anyone will make a movie about you, you've spent at least a few minutes thinking about which celebrity you would want to play you. In a YouTube video from BAFTA Guru, Layton shared that he would love for Will Smith to play the older version of him if anyone were to ever make a movie about Layton's life. Most people would probably agree that Will Smith is a solid choice.
6. He Teaches Workshops
Once some people reach a certain level of success, they start to get stingy about information and resources, but that isn't Layton's style. Layton is all about doing what he can to help the next generation of performers. Layton teaches singing, dancing, and acting workshops to children.
7. He Likes To Take Naps
The concept of hard work has been so deeply ingrained in most of us that many people are afraid to admit that they're tired and/or need a break. Layton, however, has absolutely no shame in his game. Layton told BAFTA Guru that he loves taking naps whenever he gets the chance.
8. He Sells Merch
Watching Layton's work isn't the only way that Layton's fans can show him support. He also sells branded merchandise for all of his fabulous fans out there. At the moment, the items he's selling include tank tops, hoodies, t-shirts, and autographed headshots.
9. He Isn't Afraid To Speak His Mind
Layton has had a lot of success in his career, but he's also dealt with some difficult times. As a gay black man, he knows what it's like to be looked down on and treated differently. As a result, he has been adamant about using his platform to speak out about things like homophobia and racism. He is also a very strong advocate in the fight against bullying.
10. He Loves To Travel
Life is all about having as many memorable adventures as possible, and Layton is always up for a good time. He loves traveling and getting the chance to learn about different people and places. Some of the destinations he's been to are the United States, Spain, and Greece.