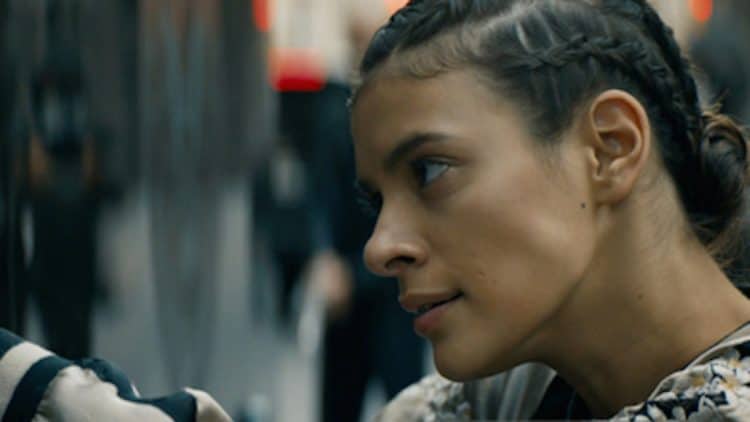 Laysla De Oliveira may be attractive, but her looks aren't what people remember about her most. Instead, viewers are already beginning to recognize Laysla for her undeniable talent. In her role on the Netflix series' Locke & Key, Laysla managed to win the hearts of viewers even as a demon possessed villain. With her acting skills, she proved that even the sweetest face can be evil. The role marks her first main role, fans are already getting the feeling that there will be many more to come.. Here are 10 things you didn't know about Laysla De Oliveira.
1. She Went To Theater School
Laysla De Oliveria has been putting in work for the last several years. She attended theater school in Toronto where she was born and raised. While in school, she was encouraged to move to Los Angeles to take advantage of bigger opportunities and that's exactly what she did.
2. Her Family Is From Brazil
Laysla is a proud Latina whose roots trace back to Brazil. She still has family there and likes to visit whenever she has time off from work. Laysla spoke to People Magazine about her experience being a Latin women in the entertainment industry and said, "I've found a power in being Latina, and I feel very seen."
3. She Would Love To Be Beyonce For A Day
Okay, first of all, who wouldn't want to be Beyonce for a day? Beyonce is easily one of the most well-known and well-like people in the entertainment industry. Laysla describes Beyonce as "fabulous" and says she would love to get a chance to know what it feels like to be the queen.
4. She Creates A Playlist For Every Role She Takes
The process of getting into character is different for every actor. Some people like to do a ton of research while others like to actually life the type of lifestyle their character would life. One of Laysla's methods is to create a playlist inspired by her character. She told The Italian Reve, "For every character I try to create a playlist because for me especially for the more emotional scenes, I'm not that actor who can just turn it on, I have to start listening to my sad music from like the moment I wake up. So I always try to, for sure."
5. She's A Fan Of Maleficent
Maleficent is one of the best female villains in recent history, and Laysla De Oliveira is a huge fan of Angelina Jolie's work in the role. Plus, she admits that she's not a huge fan of horror movies and shows so Maleficent is probably as scary as she can handle..
6. Her Home Is Her Happy Place
Everyone needs a place where they can feel safe and unwind after a long day at work. For Laysla De Oliveira, that place is her home. She said, "My happy place is at home, with my dog, and my boyfriend, watching TV or blasting music, dancing, drinking some wine. I'm a home body, I love to travel, I love to see new places, but to be in the place where I live, with the people I love is special."
7. She Loves Self Help Books
Some people think self-help books are a little corny, but Laysla actually considers them somewhat of a guilty pleasure. Laysla loves to read and her favorite genre is self-help/spiritual books. Two of her most recent reads are Spirit Junkie and The Universe Has Your Back by Gabrielle Bernstein.
8. She's Named After A Madonna Song
Laysla has a unique name, and the story behind it is even more unique. In her Instagram bio, she says that her name originated from a Madonna song, however, she didn't mention which one. She finally spilled the beans in her interview with The Italian Reve and said that her name comes from the song "La Isla Bonita". She also added, "sometimes I blast it. And I think it's so cool that I was named after a Madonna song, my mom's so cool."
9. She Loves Coffee
We've all heard story about actors having some pretty insane demands in regards to what they need while on set. Laysla doesn't have a long list of items. The only thing she needs while on set is coffee. In fact, she she's not even in the mood to talk until she's had at least one cup.
10.Locke & Key Took Her Out Of Her Comfort Zone
One of the things that drew Laysla to the role on Locke & Key is that it presented a challenge. In real life, she's a very nice person and wanted to see what it would be like to take a role that is very opposite of who she is. In the end, Layla decided that "it's nice not to be the Goody-Two shoes".