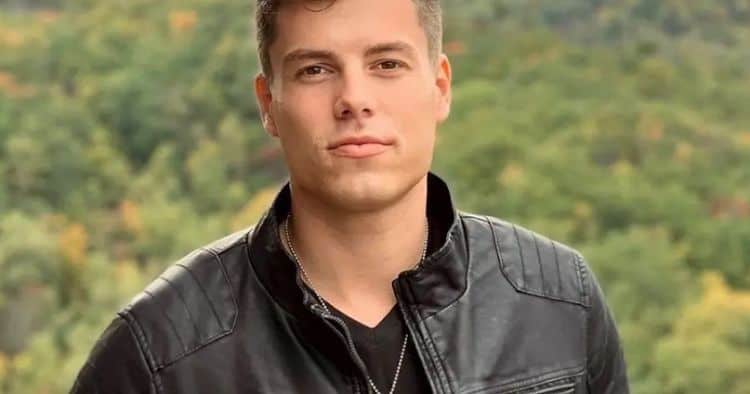 In 2020, several outlets began reporting that singer/songwriter Lawson Bates was in the process of courting Jana Duggar. Given the Duggar family's very conservative beliefs, any new about them dating is always a big deal. On top of that, Lawson is a star in his own right thanks to his family's reality show, Bringing Up Bates. Although the pair never officially confirmed that they were ever an item, that hasn't stopped people from referring to Lawson as Jana's ex. Even if the two did have something in the past, those days are long gone and it looks like Lawson has moved on. Now that he is dating someone new, Lawson has found himself back in the headlines and lots of people are curious to know more about him and his new relationship. Continue reading to learn 10 things you didn't know about Lawson Bates.
1. He Comes From A Big Family
Like Jana Dugger, Lawson also comes from a large family. He is one of 19 children and he is the fourth oldest. While some may be overwhelmed at the thought of such a big family, Lawson has always been thankful to have so many siblings and he has close relationships with them all.
2. He Doesn't Let Negative Comments Get Him Down
Living in the spotlight comes with lots of attention, and that attention isn't always good. Any time you put your life on display, you're opening yourself up to being criticized by people who don't even know you. Over the years, Lawson has dealt with more than his fair share of mean comments, but he's never let people's words bring him down.
3. He Loves To Travel
Lawson is a very adventurous person and he loves getting the chance to visit and explore new places. He has gotten to do lots of traveling over the years to places both in and outside of the United States. During a Q&A on Instagram he shared that he would love to visit Israel some day.
4. He's An Emergency Medical Responder
Lawson isn't just a musician and a reality TV star, he is also an emergency medical responder (EMR). He earned his license in January of 2021 and he was excited to share his accomplishment with his followers on social media. It's unclear whether or not he is working full-time as an EMR.
5. He Has Some Acting Experience
Even though Lawson is no stranger to being in front of the camera, most of his experience is from reality TV. In addition to Bringing Up Bates, the Bates family also had another reality show called United Bates of America in 2012. What many people may not know though, is that Lawson has also tried acting. In 2017, he wrote, produced, and starred in a short film called Past the Past.
6. He's An Animal Lover
Most people who have spent time around animals can attest to how special they are. Lawson is a serious animal lover and his love doesn't just include the typical household pets. He appreciates all different kinds of animals and understands the importance of showing compassion towards them.
7. He Plays Three Instruments
Music has been a part of Lawson's life for almost as long as he's been alive. He started playing his first instrument when he was only about 6-years-old and he's been hooked ever since. In addition to singing and songwriting, he also plays the guitar, the mandolin, and the piano.
8. He Loves Being An Uncle
Lawson doesn't have any children of his own, but he loves kids and he's getting a lot of practice in thanks to his role as an uncle. He has nearly a dozen nieces and nephews and he loves spending as much time with them as possible. He even has an entire highlight section on his Instagram profile dedicated to them.
9. He Wants To Learn Spanish
Anyone who has ever attempted to learn another language knows that it can be incredibly difficult. It's even harder if you live in a place where that language isn't spoken frequently. Still, there are lots of benefits to being bilingual, and Lawson is hoping to experience them. One of his goals is to learn Spanish.
10. He Likes To Give Back To The Community
It's no secret that Lawson's faith is a very big part of who he is. Compassion is a big cornerstone of the Christian religion and it's something Lawson puts into practice as much as he can. He has been adamant about using his platform as a way to give back to the community and help those in need. He is especially passionate about causes relating to children.