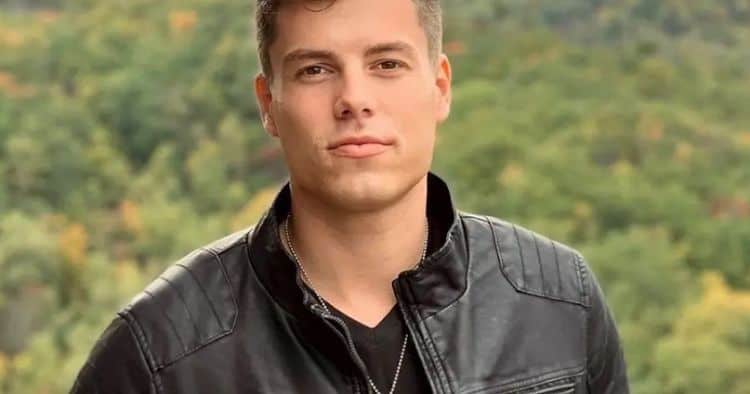 In 2020, whispers of a romantic connection between singer/songwriter Lawson Bates and Jana Duggar began to circulate. Given the Duggar family's conservative beliefs, any news about their dating lives is bound to make headlines. Lawson, a star in his own right from the reality show Bringing Up Bates, never officially confirmed the relationship, but that hasn't stopped people from referring to him as Jana's ex. Regardless of their past, Lawson has moved on and is now dating someone new, sparking curiosity about his life and new relationship. Here are 10 things you might not know about Lawson Bates.
1. A Big Family Is His Foundation
Like Jana Dugger, Lawson hails from a large family. As the fourth oldest of 19 children, he cherishes his many siblings and maintains close relationships with them all. While some might find the idea of such a big family overwhelming, Lawson is grateful for the bonds he shares with his brothers and sisters.
2. Negativity Doesn't Deter Him
Being in the public eye comes with its fair share of attention, both positive and negative. Lawson has faced his share of criticism, but he refuses to let harsh words bring him down. Instead, he focuses on the love and support from his family, friends, and fans.
3. Wanderlust Runs in His Veins
Lawson's adventurous spirit has led him to explore new places both within and outside the United States. During an Instagram Q&A, he shared his desire to visit Israel someday. His love for travel is evident in the many photos and stories he shares with his followers.
4. A Passion for Saving Lives
In addition to his music and reality TV career, Lawson is a licensed emergency medical responder (EMR). He announced his accomplishment in January 2021, though it's unclear if he's currently working full-time as an EMR. Regardless, his dedication to helping others is commendable.
5. Dabbling in Acting
While Lawson is no stranger to being in front of the camera, most of his experience comes from reality TV shows like Bringing Up Bates and the 2012 series United Bates of America. However, he has also tried his hand at acting. In 2017, he wrote, produced, and starred in a short film called Past the Past.
6. A Heart for Animals
Lawson's love for animals goes beyond the typical household pets. He appreciates all creatures and understands the importance of showing compassion towards them. His social media often features photos of him interacting with various animals, showcasing his gentle nature.
7. A Multi-Talented Musician
Music has been a significant part of Lawson's life since he was six years old. In addition to singing and songwriting, he plays the guitar, mandolin, and piano. His passion for music is evident in his performances and the joy he derives from sharing his talents with others.
8. Embracing Unclehood
Although Lawson doesn't have children of his own, he adores his role as an uncle. With nearly a dozen nieces and nephews, he cherishes the time he spends with them and even dedicates an entire highlight section on his Instagram profile to their adventures together.
9. Aiming for Bilingualism
Learning a new language can be challenging, especially if it's not widely spoken in your area. Despite the difficulties, Lawson is determined to become bilingual by learning Spanish. His dedication to self-improvement and expanding his horizons is truly inspiring.
10. Giving Back to the Community
Lawson's faith plays a significant role in his life, and he's committed to putting compassion into action. He uses his platform to give back to the community and help those in need, with a particular focus on causes related to children. His genuine desire to make a difference in the world is a testament to his character.