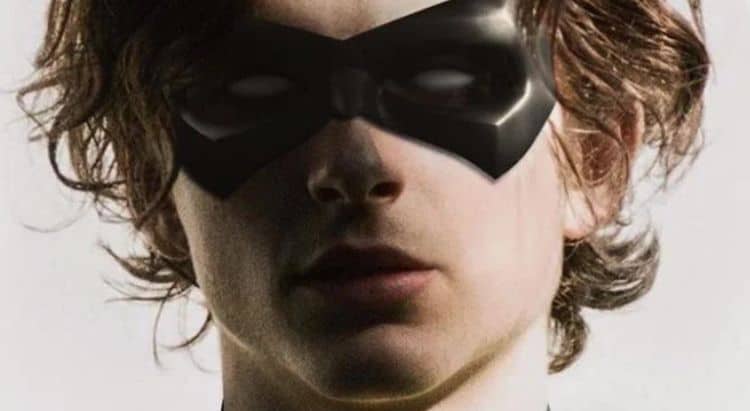 With another Batman movie currently in the works, a lot of people are wondering when we're going to see another Robin character emerge since it feels as though people just can't go without seeing Batman's sidekick in one way or another. Whether he'd come in as the sidekick or if things would be advanced to the point that Robin had finally taken on his own persona, there are plenty of younger men that would be able to take on this role. While some folks would argue for a POC to take this role or a woman, there are still many more that would like to see a good representation of Robin before any diversity is implemented, though there's always the chance that it could happen later on down the line. Right now the representations of Robin that we've seen have come from Burt Ward and Chris O'Donnell, and not a lot of people are fully up on the idea that O'Donnell was the best person for the role. Obviously he couldn't really assume the role any longer since he's too old and it would probably take a miracle to make him believable as any other version of Robin. But there are plenty of younger men that could take on the role, though there are many opinions as to who would be the best fit.
Here are a few eligible individuals that might be able to take on the role of Robin.
5. Taron Egerton
Taron has already established that he's a convincing action star and that he can actually act. The only thing that he might have to work on is his accent, but that hasn't been a huge impediment to a lot of actors that sound different than the characters they've been assigned to. The biggest hurdle to get over for a role such as Robin is the idea of being able to look the part and convince people that the actor is in fact youthful and in good shape. Robin is just as highly trained as Batman after all, so whoever takes on the role is going to have to be conditioned just as much as the actor that will take on the role of the dark knight.
4. Logan Lerman
It feels like it's been a while since we've heard from Logan, but it's obvious that he can still pull off a youthful look that can be convincing. Plus, the idea that he has the kind of attitude in the movies that might help him with the role of Robin could be something that might work to his advantage. To be fair, Robin isn't a hothead at all times, but depending on which Robin you're talking about, a couple of them have had a serious attitude issue at times that have either had to be corrected or weathered by those around them. Logan could bring that sarcastic attitude that a lot of people don't naturally have.
3. Asa Butterfield
He might need to play a slightly matured Robin character but Asa would still be someone that might be fun to see in this role since he's not entirely hardheaded but he can be when he needs to be. Robin is the type of character that can be played with a range of emotions that can be displayed in different situations and can overpower his sense of reason at times. Asa might be more of an emotional Robin than a lot of other actors, but it's also been seen that he can lock his emotions down and be completely effective when he needs to be, depending on what's needed at that moment.
2. Ryan Potter
This would make a lot of sense considering that he's already played a part in the DC universe as Beast Boy. He might not be completely tied in more than one way to the DC universe, but it does help that he's been a part of it at this point. He might not make as much sense to some people since seeing him as Beast Boy might make it a little harder to take him as a different character, but it does feel as though he might bring a good deal of experience to the role. At the very least he would bring a fresh face to a role that has been expected for some time by DC fans.
1. Timothee Chalamet
Timothee appears to be one of the best selections that many people are willing to back since he's actually appeared in articles prior to this dressed up as Robin. It makes a bit of sense considering that the outfit did flatter him and it might actually be a good idea. But there are plenty of guys that might line up for the chance to play a role such as this since the chance to be in a Batman movie would be enticing enough to attract a lot of attention.
Fans are definitely waiting and watching to see if this happens.