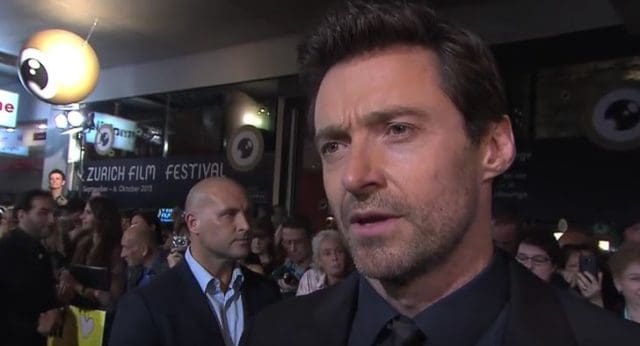 Just when you think you can't like Hugh Jackman any more, this clip resurfaces. I never saw this clip until today so it was all new to me. Can I just pause for a moment to say how handsome this guy is? I mean seriously. Are you kidding me? I'm a married man, have two kids and am as heterosexual as they come but if Hugh Jackman offered to take me away to a remote island, just the two of us, I'm pretty sure I wouldn't be able to say no.
Anyway, this is a clip from a 2013 film festival that took place in Zurich. Jackman is being interviewed by a young man who he recognizes. Actually he recognized him the whole time but set it up nicely here. Jackman actually taught this kid Phys Ed at a school in London and can't stop going back to the story. It's incredible. He embarrasses the hell out of the reporter and just when you think he's done, he continues.
It's funny because this was pre-crazy social media Hugh. If this happened today it'd have been on his Twitter account immediately and I'm sure Jackman would have made a much bigger spectacle out of it.
https://www.youtube.com/watch?v=yj46BWpxFcA