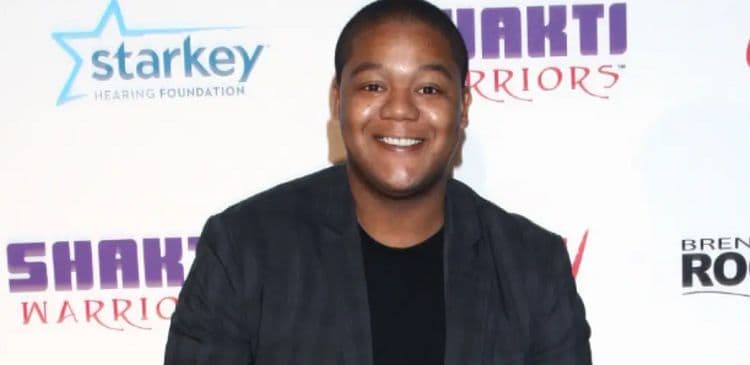 Kyle Massey has been in the entertainment industry since he was in elementary school. He got his big break in 2003 when he was cast as Raven Symone's little brother in the popular sitcom That's So Raven. Being on the show made Kyle a star and it opened up lots of other possibilities for him. He even got his own spin-off called Cory in the House which aired for two seasons from 2007 to 2008. Although Kyle has hit fewer bumps in the road than lots of former child stars, he's run into his fair share of issues. In the summer of 2021, he was arrested and charged with immoral communication with a minor. He has since denied the allegations, but the negative press is impossible to ignore. Continue reading to learn 10 things you didn't know about Kyle Massey.
1. He Is From Atlanta
There was once a time when most people only thought of Atlanta as a hot southern city. However, those days have become a thing of the past. Atlanta is now known as being a hub for entertainment and it's the birthplace of lots of talented performers including Kyle Massey.
2. His Brother Is An Actor
Kyle isn't the only person in the Massey family who was bitten by the acting bug. His older brother, Christopher, is also a professional actor. Christopher is probably most well known for playing Michael Barret in the popular TV series Zoey 101. He has also appeared in shows like Switched at Birth and Everybody Hates Chris.
3. He Is A Musician
Acting is what most people know Kyle for, but music also has a very special place in his heart. Kyle has been working on building a music career for several years. While he hasn't ever been signed to a record label or released any full-length projects, he has released a couple of songs on Soundcloud.
4. He Has Done Voice Acting
Music isn't the only outlet Kyle has found for his vocal talents. He has also done a lot of voice acting over the years. In fact, you may have heard his voice without realizing it was him. Some of his voice credits include Rise of the Teenage Mutant Ninja Turtles and American Dragon: Jake Long.
5. He Likes Helping Others
Kyle has always been very big on using his platform as a way to give back to those in need. Kyle has supported several charity organizations throughout his career including Barbara Davis Center for Childhood Diabetes, Starlight Children's Foundation, and Feed the Children.
6. He Is A Brand Ambassador
One of the coolest things about social media is that it's given people the opportunity to make money in ways that didn't even exist 10 years ago. Thanks to his large online following, Kyle has gotten to take advantage of these benefits. He appears to be a brand ambassador for an energy drink company called Bang Energy.
7. He Is Adventurous
Since Kyle spent his childhood and teenage years in the entertainment industry, there were a lot of fun experiences that he didn't get to have, but he's definitely made up for a lot of that. He loves to have fun and try new things and he's always down to do something adventurous.
8. He Still Has A Good Relationship With Raven
Being on That's So Raven was a life-changing experience for Kyle in multiple ways. As an actor, it was his first major opportunity, and as a person, it gave him the chance to work in an environment where everyone felt like family. Even though he wasn't invited to be a part of the That's So Raven spin-off Raven's Home, Kyle still maintains a great relationship with Raven and thinks of her as a sister.
9. That's So Raven Wasn't The First Time He Worked With Disney
Getting the opportunity to work with Disney is something that lots of young actors dream of, and it's a chance that Kyle got more than once. He made his first on-screen appearance in a made-for-TV Disney movie called Selma, Lord, Selma which premiered in 1999.
10. He Was Assaulted By A Rapper
Being in the spotlight hasn't always been a positive experience for Kyle. In the fall of 2015, Kyle and his brother were assaulted by rapper Lil Twist after Twist broke into their apartment. Allegedly, the confrontation stemmed from Twist being asked to leave the Massey's apartment during a part. Twist was ultimately charged with six felonies for the incident and he was sentenced to a year in prison. He served a little more than a month before he was released.
Tell us what's wrong with this post? How could we improve it? :)
Let us improve this post!