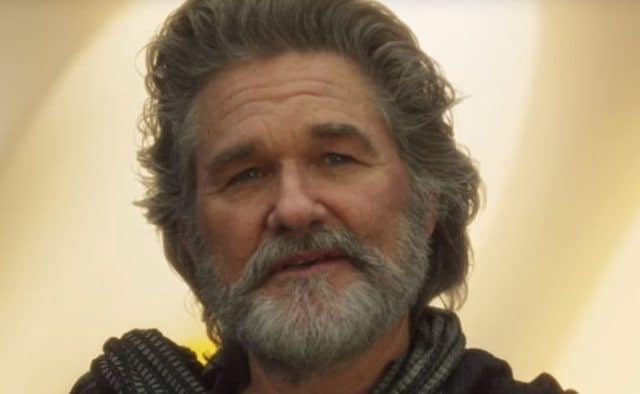 Kurt Russell, best known for his roles in "Gunsmoke," "Lost in Space," "Tombstone," and "Overboard," (to name just a few) is now taking on a new, somewhat out-of-character role as St. Nicholas in a new Christmas film being created by Netflix. Russell is best known as being the tough, no-nonsense, bad-boy type, but with age, it seems as though he is ready to take on some new acting challenges. At 66-years-old, Russell is embracing this new role, which is backed by the streaming giant, Netflix and being led by Clay Kaytis, who is the co-director of "The Angry Birds Movie."
What Does the New Movie Offer?
According to sources, Russell is teaming up with the star of the horror-comedy film on Netflix "The Babysitter," Judah Lewis as well as "Big Little Lies," star Darby Camp. Currently, the title for this Netflix Christmas special is not known. Chris Columbus, who is a veteran when it comes to holiday movies, directed two of the "Home Alone" movies in the past and is now producing this new, live-action film that will also include CG elements. The script, which was originally written by Matt Liberman stared off with the title 12/24, and this is the writer who is also responsible for the animated version of "The Addams Family." This is a production that is being worked on right now by MGM studios. The 12/24 script was based on David Guggenheim's original idea, who is the creator of the hit-television show, "Designated Survivor," as well as Liberman.
Christmas Drama You Won't Want to Miss
The entire story in this new show is centered around two siblings, Camp and Lewis, who are trying to prove that Santa is real by catching him on a hidden camera. However, when they accident cause Santa's sleigh to crash, they have to work to help save Christmas. The entire show takes place in Chicago.
When is the New Movie Set for Release?
This new holiday movie has a lot to get accomplished before being released, but right now, the tentative release date is during the holiday season of 2018.
About the Cast
As mentioned before, Kurt Russell was known for his roles as the tough-guy, bad boy, including roles in "Escape from New York," and "The Thing." He is currently coming off from a year that had him co-staring in "Guardians of the Galaxy Vol. 2," as well as "The Fate of the Furious." Lewis was recently filming "Babysitter," with Samara Weaving and Bella Thorne, which was a huge hit for Netflix and released in time for Halloween. And Camp as just in the drama "Dreamland." This star-studded cast is sure to be a winning combination, and yet another hit for Netflix. What the name of this Christmas movie is going to be is not yet known, but right now, it's anyone's guess. And for that matter, take a guess at what you think the new name will be and type it in the comments below.