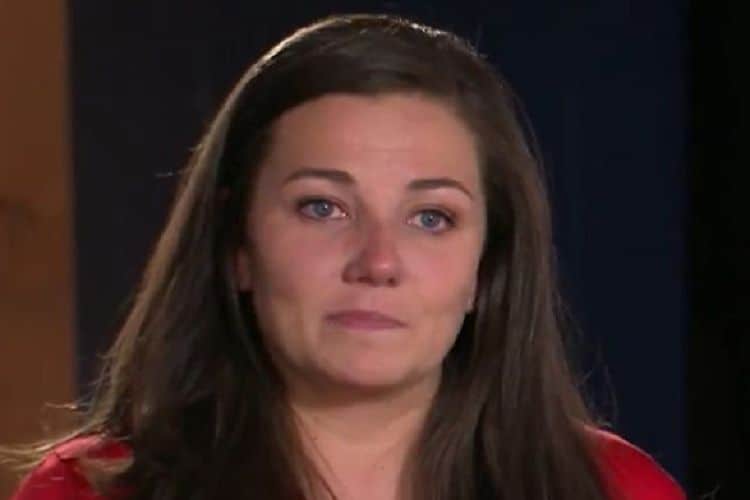 Kristi McCart is a contestant on the competition television series "The Biggest Loser." Although each of the contestants has interesting stories, Kristi has a life story that we found particularly intriguing. After looking into her career and personal history, we made some discoveries that we thought everyone would enjoy hearing about. Here are 10 things about Kristi McCart that you may not have been aware of.
1. She juggles family and a busy career
Kristi is a successful attorney who specializes in estate planning and family law. The has her own practice open in Riverview, Florida. She is also married with kids, so juggling the responsibilities of a wife and mother with her other commitments keeps her busy most of the time.
2. She came from a broken home
Kristi's mom and dad were divorced and living apart. As a child, Kristi went between the two separate homes where she was subjected to inconsistencies in mealtimes and what she would eat. She admitted that she was unsure of when she would get to eat her next meal. This led to unhealthy eating habits that started early in her childhood, and it was the start of her unhealthy relationship with food.
3. She has a strong motivation for losing weight
McCart loves her family and she auditioned for a spot on The Biggest Loser to challenge herself to lose weight and get healthier. She wants to have a second child to enlarge her family, but this is something that she has not been able to do. Her current weight of 264 pounds may be part of the problem. She has made her resolve to do her best to win the competition and to get in good shape for herself and for her family.
4. Her weight increased after having her baby
Kristi gave birth to her first child nearly two years ago. She was already on her way to being overweight, but she had never gained so much until shortly after she was born. After birth, she pumped milk and breastfed. She noticed that she ate a lot more than previously, but she didn't gain any extra weight. It was when she discontinued breastfeeding that the weight started to pack on quickly. Within 16 months she had gained alarming body weight and she realized that she had a problem that she needed to deal with.
5. Kristi and her husband have different kinds of metabolism
Another problem that Kristi has encountered in maintaining healthy body weight is the fact that her husband can consume a ton of calories and not gain weight. She, on the other hand, cannot eat the same things in the same proportions without gaining a lot of weight. This means that her diet has to be different than his and she must be mindful of the fact when she is preparing family meals.
6. She hasn't had time for herself
One of the most important things that Kristi is learning is that you must take care of yourself. She is a busy mother, wife, and lawyer with other people who depend on her to fulfill her commitments to them. In the process of doing this, she hasn't made time to give herself the proper nurturing and care that she needs.
7. She's having a hard time with separation
As a part of the agreement to participate in The Biggest Loser, each contestant must agree to dedicate 11 weeks away from their loved ones for filming. This was the one thing that Kristi had the most trouble with. Her husband was very supportive of her decision to accept the offer to join, and she agreed. It's difficult for her, but this is an opportunity to get healthier and she and her entire family will benefit. In fact, it was her husband who finally convinced her to follow through with it.
8. Kristi McCart was eliminated but the journey continues
Kristi was one of the contestants who was eliminated from "The Biggest Loser" competition. Even though she didn't make it to the final rounds, she brings something of great value back home with her. She gained a different perspective about weight loss and fitness and she has a stronger drive for adopting this new lifestyle, not just for the sake of winning a competition, but for creating a healthier and happier life for herself and her family.
9. Kristi has made a lot of progress
After going through the boot camp and learning new ways of thinking about food and exercise, Kristi has made a lot of progress in her physical and mental health. She has learned how one can affect the other and she shared that she has not only made a physical transformation after several weeks, but also an emotional evolution. She has also gained confidence in her own abilities to succeed. She has emerged the same person with a different outlook on health, eating, and life in general.
10. You can follow her on Instagram
If Kristi McCart has been an inspiration to you, it's still possible to keep up with how she is progressing. Although she was eliminated from "The Biggest Loser" competition, she is carrying on with her fitness journey after returning back home. She has an Instagram page that is filled with lovely photos and inspiration. So far, there are 400 posts on the site that offer a glimpse of her struggles, her victories, and what she is up to now that she is no longer in the competition. At last glance, she has 3,959 followers who are continuing with her on her journey to better health and weight loss. This is an excellent resource for anyone who is curious about what she is doing to ensure her continued success, and you might even have the opportunity to cheer her on if she has a few rough days.