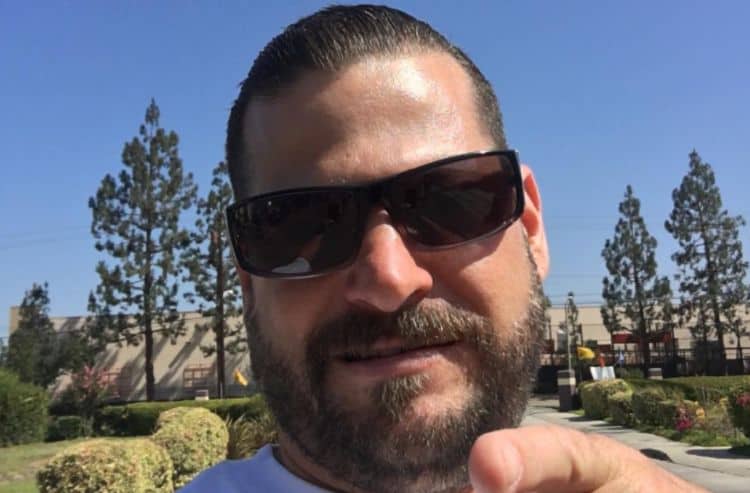 Storage Wars is a show with an interesting concept. Essentially, people bid money on storage compartments that are sitting without anyone taking care of them. They're not being paid for, so someone else gets to buy the unit for so much money and take whatever is in it. Jarrod Schulz is one of the men who has been on the show for some time, and he's someone fans have gotten to know quite well. However, news that he and his wife split hit the internet in April 2021, and fans are shocked.
1. His Wife Left Him
To get to the bottom of this, fans were shocked when the new season of the show aired and they said they were no longer together. His wife, Brandi Passante, said she left him in November 2018 and they have not been together since.
2. He's From Southern California
Jarrod Schulz was born and raised in Southern California. He's from Long Beach. He was born on October 15, 1977, and he spent his entire life in Orange County. He loves it there, and he runs his businesses there. It's a great place to grow up.
3. He's a Dad
He has two kids of his own. He and his wife share children Payton and Cameron. Payton is their daughter, and Cameron their son. Cameron is the older of the two Schulz siblings.
4. He Admits He Doesn't Know Everything
He once said that he might not know how to do every single thing there is to do in life, but he can always find someone who can do it – and he can hire them. It's the best possible attitude to have. If you cannot do it, if it is not your specialty, or the price is too high to do it yourself, call someone and hire them. It's always better to pay for what you can afford than to take on what you cannot afford to take on.
5. He Likes Mornings
He is a man who enjoys the mornings. He said he peaks by about 10 am, however, so the best time to catch him is before that hour hits the clock. We feel that. It's easy to get up and be productive in the morning when everything is fresh and new and your attitude is a good one.
6. He Was Never Married to His Wife
Here is a fun fact that many people don't know. They refer to one another as their spouse, and most people just assume they are married. However, he never married Brandi. They've been together a very long time, but they never officially tied the knot. This means that they are not divorcing because there is no marriage to terminate.
7. He's Doing All Right
Despite the fact that their share two kids and have a long-term relationship that ended two years ago, Jarrod Schulz is doing just fine. He has an estimated net worth of approximately $2 million, which allows him to live free and fair. He has a good time, and he is spending time with his kids and his business.
8. He is Private
Reality stars and private sound like an oxymoron when they are together, but they are not always words that don't go well together. In fact, it seems that sometimes they are perfect. Jarrod Schulz doesn't discuss much of his personal life with the world, and he never really has. He's into business. He loves his kids, and he just keeps to himself and runs his life the best way he knows how.
9. He's Found some Strange Stuff
The strangest thing he ever found when purchasing a storage locker was what he initially thought was baggies full of drugs. He thought that he and his wife found some bags of cocaine, but after some testing was done, he found that the baggies were full of the cremated remains of someone's dogs. Gross.
10. He is Dating
It seems that while the world is shocked that he and his wife are no longer together and are still processing the brand-new information, he's had two years to process everything. In fact, he's already dating. We say already, but it's been two years, so it's not really already. He has a new lady friend in his life. Her name is Rochel Beckman. The couple has managed to keep their relationship private for quite some time now, and that's a good thing. Perhaps they will continue to do that as they navigate their new lives together.
Tell us what's wrong with this post? How could we improve it? :)
Let us improve this post!