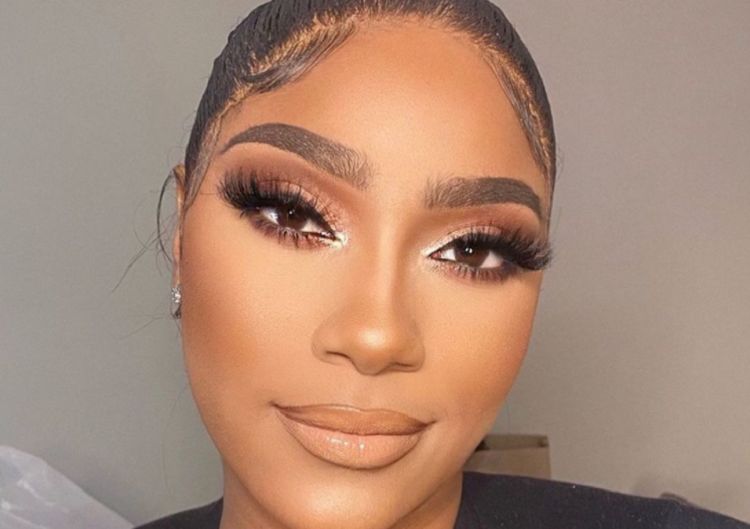 Dating someone in the public eye comes with a lot of perks, but one of the biggest downsides is that the whole world will want to be in your business. Kiana Parker has learned this the hard way after information from her relationship with Chet Hanks has started to circulate the internet. Kiana has accused Chet, the son of award-winning actor Tom Hanks, of domestic violence. A video of the former couple shows the two involved in an alleged altercation sometime in 2020. Kiana has since filed a lawsuit against Chet and she is seeking $1 million in damages. Hanks, however, has accused Parker of being violent towards him as well.
Lots of people have started to share their opinions on the alleged incident that will probably continue as more details unfold. While Chet has spent a good amount of time in the spotlight, the news has many people wanting to know more about Kiana. Here are 10 things you didn't know about Kiana Parker.
1. It's Unclear How She And Hanks Met
When Kiana and Chet were together, their relationship was pretty low-key. We weren't able to find any information on how their relationship started, but it does look like they started dating some time in 2019 and decided to move in together the following year. It's unclear when they officially decided to part ways for good.
2. She Comes From A Close-Knit Family
Family is very important and Kiana is blessed to come from a close one. She has three brothers although we aren't sure where she falls in the birth order. She also has close relationships with her parents. She will likely have to lean on her loved ones a lot as she tries to get through this difficult time.
3. She Is A Business Woman
If anyone out there thought that Kiana was with Chet because of his money, they might want to think again. Kiana is definitely the kind of woman who has her own. She is a successful entrepreneur who runs multiple businesses including a hair and lash store called Foreign Hair Extensions.
4. She Is The Mother Of Twins
Kiana is a very proud mother to her two children: Kay'lee and Kay'cee. From what we can tell, Chet Hanks is not the father of her children and there's no information on his identity. Kiana has created an Instagram account for her daughters although it is currently private.
5. She Is A Private Person
If you've already scoured the internet in search of details on Kiana, you probably weren't able to find much. That's because she's made it a point not to put much information out there. Outside her current situation with Chet, there isn't much known about her. While she does have an Instagram account, she has deleted all of her older posts.
6. She Likes To Travel
Kiana is the kind of person who loves to get out and live life to the fullest. She enjoys visiting new places and having as many memorable experiences as possible. Based on her Instagram highlights, we know that she has been to Hawaii, Jamaica, and Mexico.
7. She May Be From Texas
Even though there isn't a lot of information about Kiana online, it does appear that she is originally from Texas which is where her hair business is located. She likely lives in southern California at the moment although there aren't any specifics on when she moved out of Texas.
8. She Is Focused On Positivity
With everything that Kiana is going through, it would be easy for her to focus solely on the negatives and lose hope. That isn't what she's doing at all, however. She is working hard to keep a positive outlook on everything and she is proud of herself for taking a stand and speaking up for herself.
9. Her Social Media Following Is Growing
Kiana may not be a social media influencer just yet, but she's well on her way. Now that her name is all over the blogs, Kiana's social media following has been growing fairly quickly. She currently has nearly 16,000 followers on Instagram and that number is likely to increase in the weeks to come.
10. She May Have Been An Accountant
Kiana is focused on building her own businesses now, but that might not have always been the case. An old LinkedIn profile that may belong to Kiana lists that she worked as a staff accountant for a company in Houston. If this profile does really belong to her, then we know that she was still living in Texas in 2016.
Tell us what's wrong with this post? How could we improve it? :)
Let us improve this post!