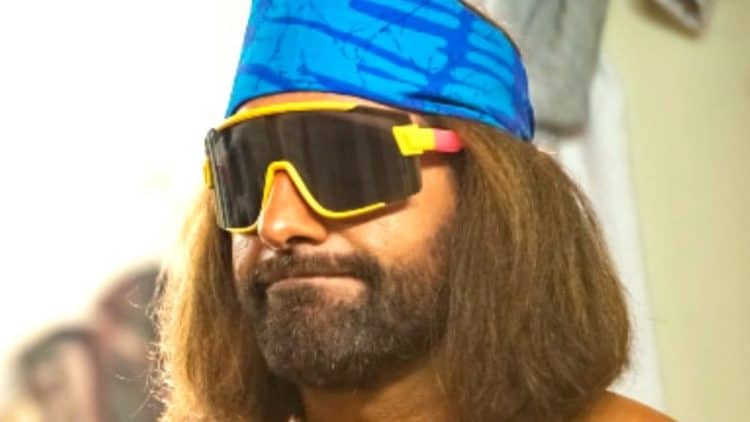 Kevin Makley's career has been a schmorgesborg of sorts. In the nearly 20 years since making his on screen debut, he has played a wide variety of characters on the big screen and the small screen. His roles haven't always been the biggest, but he leaves a lasting impact no matter what. After a couple of years away from the screen, Kevin recently made a comeback with his role in the new TV series Young Rock. In the show he plays former professional wrestler Randy 'Macho Man' Savage and he does a great job of bringing the legendary athlete to life on screen. Kevin will also be in the movie Overrun which is set to be released some time in 2021. Here are 10 things you didn't know about Kevin Makley.
1. He's A New York Native
Kevin was born and raised in New York, but not from a place that most people think of when they think of New York. His hometown, Poughkeepsie is a relatively small city located about 90 minutes outside of Manhattan. Kevin comes from humble beginnings and his family didn't have much money growing up.
2. He Has His Own Production Company
Not only does Kevin have the creative side of the business down, but he's also got his hands in the operational side. He is the CEO of a production company called Papa Octopus Productions. According to the company's website, "Papa Octopus Productions products are made with the true cinephile in mind."
3. He's A Very Active Person
Staying in good shape has always been at the top of Kevin's priority list. He spends a lot of time in the gym and he's always sure to get a good workout in no matter how busy his schedule gets. Before his acting career took off, he even spent some time working as a fitness trainer.
4. He's A Husband And Father
Kevin has spent a lot of time focusing on his career, but that doesn't mean that he also hasn't put a lot of energy into creating a happy life at home. He has been married to a woman named Christi for several years the and couple has two daughter. Kevin and his family currently live in Los Angeles.
5. He Was In A Band
From an early age, Kevin has always been looking for ways to express himself. Music was the first outlet he found. He started off with playing the clarinet but eventually switched to the bass guitar. He went on to form a band called Ascender and in high school he was also part of another band.
6. He's A Sylvester Stallone Fan
Even before Kevin thought about becoming an actor himself, he was a fan of watching other actors work. He spent a lot of time watching movies and shows when and he was a big fan of Sylvester Stallone. Not only did he like his acting, but Stallone also inspired him to get into body building.
7. Acting Isn't His Only Contribution To The Entertainment Industry
Kevin's acting resume is what he has become most widely known for, but he has done a lot of other things, too. He is a writer, director, and producer who has worked on several projects over the years. His most recent project, Badland, was released in 2019 and was shown at a theater in his hometown.
8. He's Always Loved Wrestling
Every once in a while, actors get the chance to be a part of projects they can be excited about on a personal level. For Kevin Makely, being cast in Young Rock was one of those times. He is a lifelong wrestling fan it was an honor to get the chance to play one of the sport's legends.
9. He Was In A Beautiful Mind
Although the role isn't listed on his IMDB page, an article from the Poughkeepsie Journal reported that Kevin played a small part in the 2001 film A Beautiful Mind. Kevin's first documented on screen credit was in the 2005 film Mr. and Mrs. Smith with starred Brad Pitt and Angelina Jolie.
10. He Appreciates The Simple Things
Many people may see Kevin Makely as a star, but he has never been one to relish in titles or attention. Instead, he simply loves what he does and he's thankful that he has gotten the chance to make a living doing it. Instead of the bright lights and lavish events, it has always been the simple things that have meant the most to Kevin. When he isn't working, he can usually be found enjoying time with his loved ones.