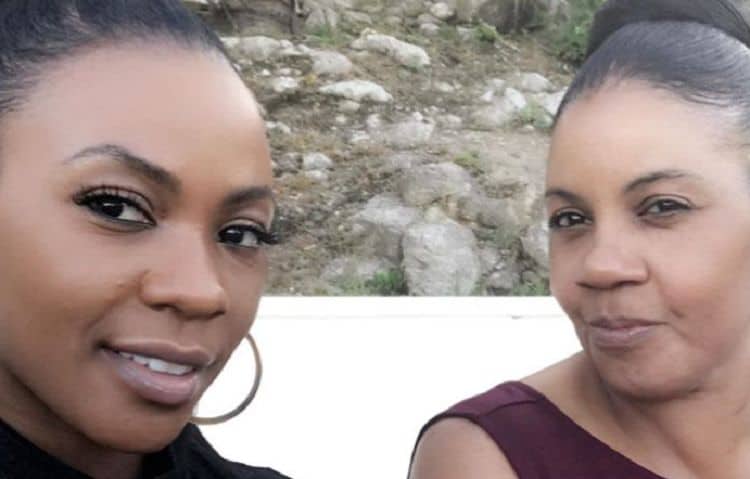 Most people will probably not recognize Keonna Green by just her name. She doesn't live a life in the spotlight. She's not a Hollywood celebrity. She does, however, have ties to a public figure. And we all know that once you are tied to a celebrity, your life may no longer be your own. Keonna Green is also known as "Nick Young's Baby Mama;" but other than that, there aren't many things you probably know about her. Here are 10 things about Keonna Green to get you better acquainted.
1. Nick Young
Of course, the first order of business is to address the "Nick Young" situation. Keonna and Nick actually share two children together. Their son, Nick Jr., is now 6 years old, while their daughter, Navi, is 2 years old. According to this article, Nick has said repeatedly that he actually wants to have another kid with Keonna. Nick and Keonna are currently not married, but that might change in the future.
2. Unapologetic
Keonna's relationship with Nick has been long and tumultuous. The two were actually high school sweethearts. They started dating back then and welcomed their first child together in 2012. Nick Young became a spotlight staple when he started dating rapper Iggy Azalea. The two met in 2013 but didn't start dating until 2014. By 2015, Nick Young was proposing to the rapper. However, three months into their engagement, news broke out that Nick Young's ex, Keonna, was pregnant with their second child. Azalea broke off the engagement right away, and Keonna was quick to speak her part. Keonna said that she wasn't going to apologize for being in love. There might be some truth to her words given the fact that she's still with Nick Young to this day. Only time will tell if marriage is in the couple's future, but they might have to fix their issues first.
3. High school sports
In high school, Keonna was a cheerleader–the captain of her squad at that. It seems fitting that she would fall in love with a basketball player. Keonna assertive personality was also obvious even as a teenager. For instance, Keonna developed a crush on Nick fairly early on; they connected instantly in high school. So during a squad fundraising, Keonna demanded that whoever had picked Nick's name for the cookie fundraising should give her pick up to Keonna. She wanted to be Nick's secret Santa so badly.
4. Iggy
Interestingly enough, Iggy Azalea ended up having an important part in Keonna's life. When Iggy and Nick got together, Keonna was sure that her life with Nick was over. Iggy was moving in, and she was also spending a lot of time with Keonna's son. Keonna actually had to sit Iggy down at some point and discussed some household rules with her–including the no photos posted rule. According to Keonna, she really just didn't want her son to be affected by Iggy's life in the spotlight.
5. Business
Keonna is an entrepreneur. She's actually credited for a couple of businesses. The first one is a clothing line for children known as Young's Playhouse.The clothing line sells comfortable and stylish outerwear for children. The name of the company is a clear nod to the "Young" family name. In addition, Keonna also owns TNK Hair Studio in Los Angeles. It appears that she's a boss all on her own.
6. Privacy
We've really only heard Keonna speak publicly about her relationship with Nick Young just once or twice. The purpose was mostly to clear the air about her disposition about the entire love triangle scenario. Apart from that, Keonna's private life has stayed largely hidden from the paparazzi and for good reason as well. She wants to save the kids all the drama that comes with the spotlight. Also for good reason, Keonna keeps her social media pages private. You'd have to be real friends with Keonna before you can become friends on Facebook.
7. Baby Number 3
So it's actually happening for Keonna and her family. Keonna is currently pregnant with another one of Nick's babies. The family recently celebrated a baby shower. Keonna and Nick are thinking of a couple of names for the baby boy in the belly. It's either going to be Nyce Amaru Young or Nyce Shakur. Both names sound nice for sure.
8. Breaks
Running two businesses and taking care of three children is no cakewalk. That's exactly the reason why Keonna takes frequent breaks. Most of the time, her breaks include on-again boyfriend Nick. The two would drop off the kids with the grandparents and just spend some time together. Keonna plans a break at least once a week. That day is dedicated to time for herself and/or time with Nick. The rest of the week is all for the kids.
9. California
Keonna was born in Los Angeles on January 1, 1990. She's currently 29 years of age. She's lived in California most of her life, and she even went to college at the California State University. She got her degree in Broadcast Journalism, but she obviously did not pursue a career in it.
10. Sidelines
One thing that Keonna wanted to clarify with the whole relationship situation with Nick and Iggy was the fact that she wasn't the sidechick–Iggy was. Keonna was actually with Nick when Iggy got together with the basketball star. That doesn't even take into account the fact that Keonna and Nick already had a baby together at that point. Keonna sticks to the thought that her history with Nick was more than anything Iggy ever had.