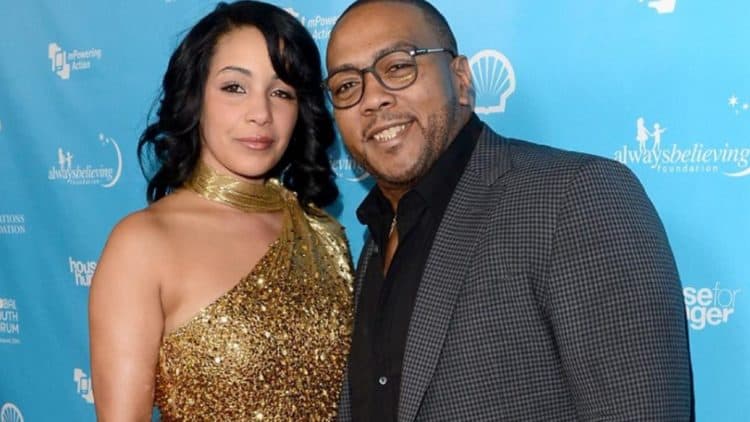 Monique Idlett Mosely may not be a name that you're used to hearing, but it's one that you should get used to. After beginning her career in the marketing world, Monique has become a very successful business woman and she's officially on her way to becoming a reality TV star. Monique has brought her talents to the second season of the Discovery Channel series Undercover Billionaire and she's attempts to use her expertise to help build a successful business with very little startup money. Not only is the show a great opportunity to learn about the business world, but it's also allowing the world the chance to learn more about Monique. Keep reading to learn 10 things you didn't know about Monique Idlett Mosely.
1. She Was Already Successful When She Met Timbaland
Typically when someone marries a celebrity, that relationship becomes a huge part of their public identity. That has never been the case for Monique, however. When she married award winning producer Timbaland in 2008, she was already a very successful business woman and she continued to do her own thing. The couple officially divorced in 2017.
2. She's A Proud Mom
Monique has accomplished many things on the professional front, but nothing compares to the feeling of being a mother. She is the proud mother of two children. She and Timbaland had a daughter together and Monique also has a son named Frankie from a previous relationship.
3. She Loves Giving Back To Others
Philanthropy has always been a huge part of what Monique stands for. In addition to working with several well-known organizations such as the Boys and Girls Club of America, she also started her own non-profit called the Always Believe Foundation. According to the organization's website the foundation's mission "is to promote comprehensive wellness in girls by cultivating their mind, body and spirit through our holistic based initiatives."
4. She Never Backs Down From A Challenge
Some people may look at Monique's success and assume that things have always come easy to her, but that couldn't be any further from the truth. Monique has had more than her fair share of ups and downs over the years, but regardless of the challenges that have presented themselves, Monique has always persevered.
5. She Hopes To Inspire Other Women In Business
As a woman in the business world, Monique knows just how difficult it can be. As a result, she has made it her mission to help as many young women as she can. During an interview with Forbes, Monique said "Empowered women empower others, I feel like we have an obligation to give back…"
6. She's Not Shy About Speaking Her Mind
There are lots of people who shy away from saying what they really think out of fear that it could rub some people the wrong way. Monique, however, has never been that type of person. She has always stood firmly in her beliefs and the causes she supports. She is especially passionate about things like politics and the fight to end racism.
7. Undercover Billionaire Is Her First Reality Show
Although Monique has been around the entertainment industry for many years, Undercover Billionaire is the first time she's decided to step in front of the camera to do any kind of project. There's no word on whether or not she plans to do more TV in the future, but it seems a little unlikely.
8. She Is A Private Person
Even if you're a Timbaland fan, you may not have known that he had been married. That's because both he and Monique were always very serious about keeping their personal lives to themselves. While talking to Black Enterprise Monique said, "We [her and Timbaland] have never publicly dealt with anything. We took pride in being private and protecting our family structure, and just kind of just being normal people."
9. She's Never Lived Alone
Most people feel like living alone is an essential part of growing up, but it's one that Monique never got to experience – at least not until she did Undercover Billionaire. In a separate interview with Black Enterprise Monique revealed, "I actually have never lived by myself before. I was a mom at 18, and so I've always taken care of people. And this was the first time ever in my life as an as a young adult to adulthood, that I actually came home by myself."
10. She's Active On Social Media
As more and more people learn about who Monique is and what she stands for, many of them will likely want to follow her on social media. The good news is that she's a pretty active on both Instagram and Twitter and she loves using the platforms to engage with Undercover Billionaire fans.
Tell us what's wrong with this post? How could we improve it? :)
Let us improve this post!