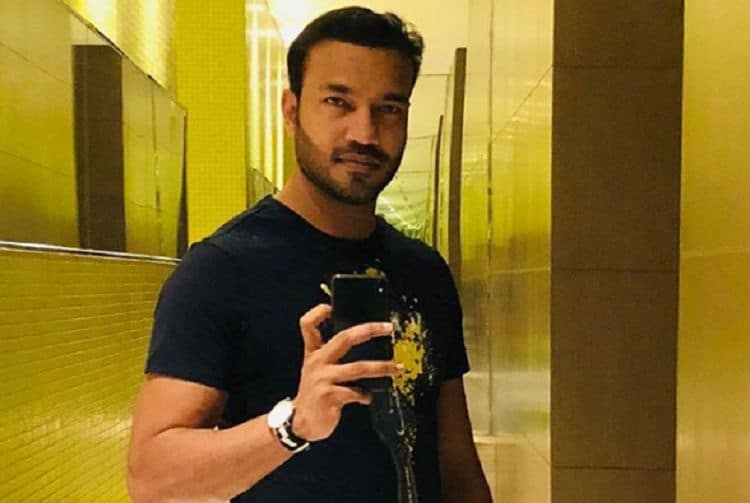 Dating someone in the spotlight can be difficult because it means that, whether you like it or not, you'll end up in the spotlight at some points too. Fortunately for Vicky Jain, he doesn't mind this. His relationship with Indian actress, Ankita Lokhande has resulted in him getting lots of attention; especially after the couple's recent engagement announcement. Since Akinta is one of the biggest stars in the Indian entertainment industry, lots of people are curious to know more about her new boo. Although the couple hasn't been together for very long, they're showing the world that they're here to stay. Keep reading for 10 things you didn't know about Vicky Jain.
1. He Is Very Supportive
Since being with Ankita, Vicky has shown that he is a the true definition of a supportive boyfriend (now finance). He is clearly Ankita's biggest fan and he isn't afraid to let the world know. He's always proud to share posts about her and the project she's working on. The fact that he is so supportive of Ankita and everything he does has definitely earned him lots of cool points with her devoted fans.
2. He Loves Spending Time In Nature
Vicky is a business man who sometimes has a hectic schedule that may require him to work long hours. However, when he does get the chance to enjoy his free time, he usually likes to spend it outdoors taking in the beauty of nature. He loves to do things like go hiking and exploring to find the most beautiful views.
3. He Co-Owns The Mumbai Tigers
When news broke that Vicky and Ankita were dating, one of the first things her fans wanted to know is what he does for work. Vicky may not be a famous actor, but he's definitely got his own money. He has had a successful career in business and is the co-owner of the Mumbai Tigers cricket team.
4. He's A Frequent Traveler
Vicky Jain has definitely been bitten by the travel bug. He loves to travel and is fortunate enough to be in a position where he can do it as often as he'd like. Over the years, he has gotten to visit several different countries including France, Prague, the Netherlands, and England.
5. He Studied Economics
Education is something that has always been important to Vicky and he's got the degrees to prove it. He attended the Jamnalal Bajaj the Savitribai Phule Pune University where he studied economics. He then went on to earn an MBA from the Institute of Management Studies at the University of Mumbai.
6. He Has Received Lots Of Hateful Messages Since Dating Ankita
In June 2020, Akinta Lokhande's ex-boyfriend and former co-star, Sushant Singh Rajput, died by suicide. His death left everyone who knew him completely stunned. After his passing, Vicky began to get hate comments on social media. Some people blamed him for Sushant's death while other's suggested that he leave Ankita. Vicky ultimately ended up limiting the comments on his posts to keep the trolls away.
7. He Has A Close Relationship With His Family
Vicky has made a name for himself by being a successful businessman, but that isn't the only thing he prioritizes in his life. He is also very family oriented and loves to spend as much time as he can with his family. He also loves sharing photos pf his family on social media. Holding family in high regard is something that he and his future wife have in common.
8. He Encouraged People To Pray After Sushant's Passing
Despite the fact that many people were being very critical of Vicky after Sushant's death, he still continued to show his support to Ankita while also paying his respects to a person who was once a big part of her life. He recently shared posts on Instagram encouraging his followers to participate in a moment of prayer to pay respects to Sushant Singh Rajput.
9. He Has An Impressive Social Media Following
Vicky certainly doesn't have as many followers on social media as Ankita, but his numbers are pretty impressive for someone who isn't famous. On Instagram, he has more than 30,000 followers, and he'll likely get even more as more people find out about his relationship with Ankita.
10. He Likes To Read
Formal school isn't the only way to get an education and Vicky Jain knows this. He also enjoys reading and has a special place in his heart for books by Indian authors. The last book he shared with his followers on social media was My Jiffies by Priyanka Sharma Kaintura.
Tell us what's wrong with this post? How could we improve it? :)
Let us improve this post!