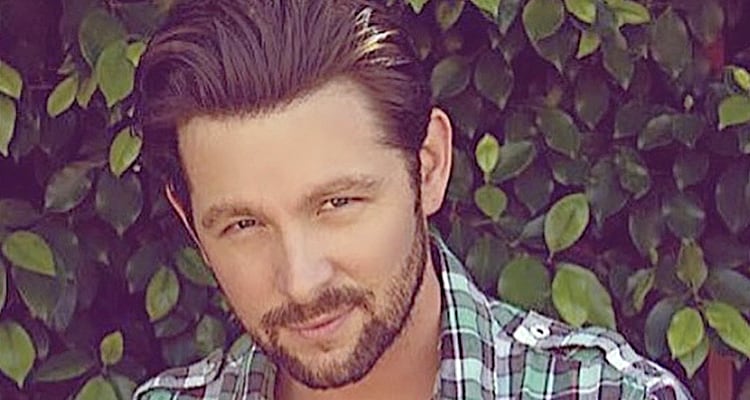 Ryan J. Francis is a talented actor, producer, director, and writer. He has over 35 years in the entertainment industry. He is most known for his role in Steven Spielberg's Peter Pan spin-off "Hook" as young Peter Pan. He's also known for his six-year series regular role on NBC's "Sisters" in the role of Trevor Whitsig. Ryan is also in the Lionsgate film "Hell on the Border" with Ron Perlman, Frank Grillo, and David Gyasi on most digital platforms. He just wrapped the lead role in the indie horror "Stay Out Of The F**king Attic" for Top Dead Center Films. Ryan also recently wrote, directed, and produced the cannabis comedy pilot "Green Valley," starring Robert Palmer Watkins, Randy Wayne, Jessika Van, Donna D'Errico, and Michael Dudikoff.
1. Ryan is a gifted sports athlete
Ryan has been a Screen Actors Guild member since he was six years old. But he is also a gifted athlete who excelled in many sports, including winning the Adidas Desert Challenge in mixed doubles tennis and winning a belt buckle for team penning at a rodeo in North Carolina. Ryan also lettered in soccer and football in high school but made his biggest mark on the baseball diamond, where he still holds school records for most wins and strikeouts. He was All Westside, All Outlook, and All League his sophomore junior and senior years, leading the westside area in strikeouts his final two seasons. Ryan once threw out three runners in the first inning of the Westside tournament versus Taft high school. He was a highly recruited pitcher with USC, Arizona, Arizona State, and Pepperdine among many schools that expressed interest. Ultimately, deciding to focus on his career in entertainment.
2. He was young Peter Pan in Steven Spielberg's "HOOK" film
At the age of 12, Ryan was cast in Steven Spielberg's "HOOK," a retelling of J.M. Barrie's "Peter Pan." Ryan played the younger version of Peter Pan. Of course, in the movie, we know Peter leaves Neverland and grows up to be lawyer Peter Banning, was portrayed by the late, but forever loved, Robin Williams.
After auditioning for one of the roles as one of the Lost Boys, Ryan finally met Spielberg. After talking for a while, Spielberg decided with Ryan's elfish looks and physical ability; he was the perfect choice to play the younger version of Peter Pan, we all know. In that meeting, he even had Ryan jump on his desk in one step and get into the famous Peter Pan stance, hands-on-hips. Ryan filmed scenes of Peter adjusting to his new regular life in school that never made the cut.
3. Ryan has done voice over for video games such as Hitman and more
Ryan has worked on over 100 national commercials (Twix, Subaru, Coors Lite). He is also a voice-over artist who has worked on everything from TV and radio commercials (McDonald's, Ford, CC's Pizza) to well-known video games (Hitman, Mad Max: Fury Road) and promo spots for the CW and CBS. He also has done voice match work for actors Mark and Donnie Wahlberg, Jim Caviezel, Michael Chiklis, and Bruce Willis.
4. He is multi-talented as a director, writer and producer in the entertainment industry
Ryan has been acting since the age of 6 and has never had another job outside of the entertainment industry. He's also a writer, director, and producer. He's written, directed, and produced two music videos for crossover country rising star Willie Jones; they have amassed nearly 2 million views. His first feature film, which he wrote, directed and produced, is a romantic comedy titled "Do Over," starring Jonathan Bennett, Drew Seeley, Hayley Marie Norman, and Instagram star Rebecca Zamolo. The film got a worldwide distribution deal through Freestyle digital media and was available on almost every platform. He recently completed the cannabis pilot "Green Valley," which he also wrote directed and produced, starring Robert Palmer Watkins, Randy Wayne, Jessika Van, Donna D'Errico, and Michael Dudikoff. Ryan is currently writing two scripts with Jesse Friedman and Jerren Lauder shooting later this year.
5. Ryan was in the band Interpol's music video
Ryan was in the iconic music video "The Heinrich Maneuver" for the American rock band Interpol. The song was the lead single from their third studio album, "Our Love To Admire." It peaked at number 11 on the Billboard alternative songs chart. Ryan is the waiter, one of four characters in the video which has 30 seconds stretched out in slow motion to three minutes. The video director is acclaimed filmmaker Elias Merhige who is best known for his film "Shadow of the Vampire," starring John Malkovich and Willem Defoe.
Photographer credit: Linda Grand