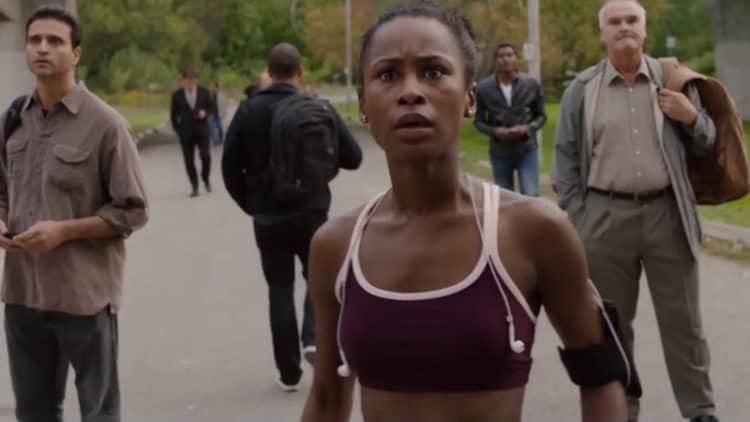 Keeya King is an actress who is best known for her role in "Jigsaw" in 2017. She hasn't been on the acting scene for very long, but she's already building up a huge base of fans. She might be a newcomer to the scene but she has a bright future in the acting industry ahead of her. For those of you who have started following Keeya, we realize that there isn't a lot of personal information shared about her, but we've looked into her history to find out more about the talented young actress. To satisfy your curiosity for more, here are 10 things you didn't know about Keeya King.
1. She's Canadian
Keeya is a native of Canada. She was born in Toronto, Ontario. This is where she was raised, and where she received her education, prior to turning professional in the entertainment business.
2. Keeya has formal training in acting
Keeya has had a passion for acting for most of her life. The acting bug bit her when she was very young. She began the pursuit of her career in the arts and sought formal training prior to embarking on her career. She studied at Lewis Baumander Acting School. She also attended the Dean Armstrong Acting School. She was well-prepared with a solid foundation in her craft.
3. Keeya is new on the acting scene
Keeya King made her film debut in "Anatomy of Assistance" in 2013. This was her first film role as a professional actress. This was followed by "Private Eyes" in 2016, along with a role in "Brown Girl in The Ring" in the same year. She landed two more film roles for 2017 which include "Residue" and "Jigsaw." Since she made her appearance she hasn't had to worry about finding work because she has had plenty of film offers to keep her busy on a consistent basis. With just six years as a professional she's making amazing progress in her career.
4. Her real name is different
She is known to the world as Keeya King, but this isn't the name that she was born with, but it's close. Her full name is Lekeeya Kinghorn. Although her professional name as an actress is slightly different, she maintained the majority of her real name. It's a lot easier to pronounce and to remember in its shortened version.
5. She is also a director
In addition to being an actress, Keeya King is also a professional director. This phenomenal lady had only been in the acting business for two years before she made her directorial debut. She directed two short films which include "Muna" and "Grandpa Was Here." What this tells us about Keeya is that she is versatile and multi-talented. While most new actors would be focusing on the perfection of their acting skills and gaining bigger roles, she diversified in her professional roles right out of the gate. That takes a lot of talent and also a great deal of confidence.
6. She has an Instagram account
There's good news for Keeya's fans who didn't already know, that she has an Instagram account. This is a great place to see pictures of her and to keep up on what's current in her life and her career. So far, she has just made 24 posts but we're sure that there are going to be more coming. She already has 1,381 followers and that's not bad considering she's a fairly new actress in the film industry. She's following 465 on Instagram.
7. She was in the "Jigsaw" Ad
When Advertisements went up for "Jigsaw," Keeya King was a part of the television commercial ads. This was a little more exposure tor the upcoming movie star. Although she was only involved in one commercial spot, it aired for a total of 1,632 times, which gave her additional press while raising anticipation for the film.
8. Keeya King is a private person
When we were doing our research on Keeya King, we learned something about her that fans need to know. She's a private person who doesn't share everything about her personal life publicly. This is why fans don't know a lot about her yet. She has not yet quite reached the level of celebrity status that brings out droves of media investigators into her personal life, so that is why you'll need to tune in to her social media accounts until that changes.
9. We're still waiting for ratings for Keeya
When we looked on popular review sites such as Rotten Tomatoes, and a few others, we discovered that there isn't much information about Keeya's performances out there yet. This means that there's a big need for her fans to get out in numbers and start posting opinions. This is due to the fact that she's just been in the business for 6 years and she has yet to make a major breakthrough. If you're a fan then you can help out by starting the trend and giving her a hand.
10. Keeya King is a rising star
Keeya has undisputable talent. We see a bright future ahead for her as she has already secured plenty of work as an actress. Although she has yet to appear in a major breakout role, we believe that it's not too far ahead in the future for her. We wish her the best in her career in acting, and we're looking forward to seeing what kind of roles she is cast in next. If her career continues to follow the same pattern, then she's about due for another role in film. Her track record for securing gigs has been consistent and we're due for a new Keeya King film this upcoming year.
Tell us what's wrong with this post? How could we improve it? :)
Let us improve this post!