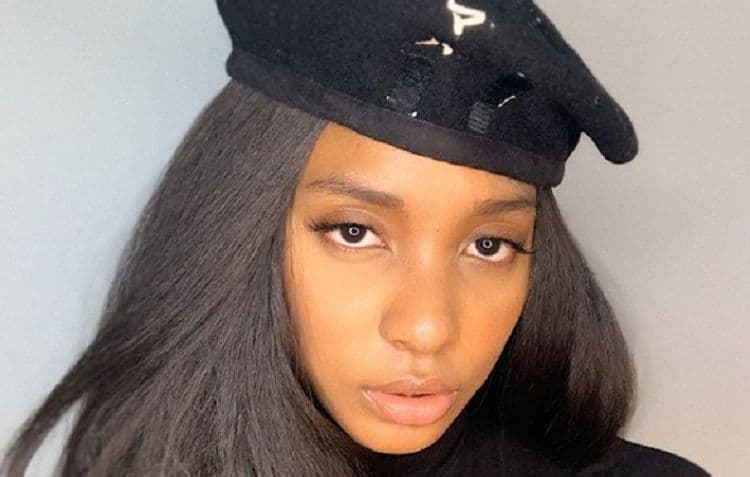 If you're a fan of The Black Eyed Peas, you've probably noticed that things haven't exactly been the same since Fergie decided to leave the group. While all of the guys in the group are talented, there was something about having a female singer that really gave them an extra special touch. Now, it looks like that special touch is back in the form of a new singer, J. Rey Soul. Although it's unclear whether or not she is technically an official member of the group, J. Rey Soul has played a prominent role on the group's new album, Translation. With a great voice and a unique sense of style, she seems like the perfect addition. Keep reading for 10 things you didn't know about J. Rey Soul.
1. She's From The Philippines
J. Rey, whose real name is Jessica Reynoso, was born and raised in the Philippines. She is very proud of her culture and her music has been heavily influenced by her surroundings. She's already gained some traction in her home country, but working with the Black Eyed Peas will definitely make her an international star.
2. She's Not New To Working With The Black Eyed Peas
To lots of people, it kind of seems like J. Rey Soul working with the Black Eyed Peas came out of nowhere, but that's not really the case. She has actually been working with the group for the last several years. Now that it has been confirmed that Fergie won't be a part of the group's new album, J. Rey will have a more prominent role.
3. She Was On The Voice
In 2013, J. Rey Soul was a contestant on the Filipino version of The Voice. Black Eyed Peas member, apl. de. ap, who is also a native of the Philippines, was a judge on the show and turned his chair during J. Rey's performance. The two developed a professional relationship from there which eventually led to her working with the group.
4. She Admires Will. I. Am's Work Ethic
will. i. am is well-known in the music industry for his insane work ethic. He is the type of person who puts his all into every single thing he does. This is something that J. Rey Soul really admires about him and she says that being around him inspires her to continue doing her best at all times.
5. She Enjoys Traveling
Working in the music industry comes with a lot of perks, one of which is the ability to perform all over the world. Even though she is still relatively early in her career, J. Rey has already gotten to experience what it's like to share her craft in different countries. Some of the places she's gotten to visit include France, Brazil, Russia, Hungary, and Spain.
6. She's Also A Song Writer
In addition to having a beautiful singing voice, J. Rey Soul is also a talented song writer. There's no doubt that being able to write songs will definitely come in handy as she continues to work with the Black Eyed Peas. She may even get the chance to write for other artists as well.
7. She Is Biracial
Most people would agree that diversity is truly the spice of life. The fact that people come from so many different backgrounds is one of the things that makes the world an interesting place. J. Rey Soul has a pretty diverse background herself. She was born to a Filipino and a black father. However, she never got the chance to meet her father.
8. She Was Inspired By Whitney Houston
Every talented artist has someone who inspired their sound. J. Rey Soul cites her biggest inspirations as some of the greatest singers to ever pick up a mic. According to her Facebook page, some of her biggest inspirations are Aretha Franklin, Whitney Houston, and Barbara Streisand.
9. She Was Adopted
J. Rey Soul's Facebook page also says that she currently lives in the Philippines with her adoptive family. However, there is no more further information on whether or not she was officially adopted. As she spends more time in the spotlight, she may decide to open up and share more personal information.
10. She Believes The Future Is Bright
Getting the chance to work with an award winning group like The Black Eyed Peas is truly a dream come true for J. Rey Soul. Even though she has big shoes to fill to replace Fergie, she is ready to get the job done. She is very excited to be making music with the group and she believes they can do some great things together.
Tell us what's wrong with this post? How could we improve it? :)
Let us improve this post!