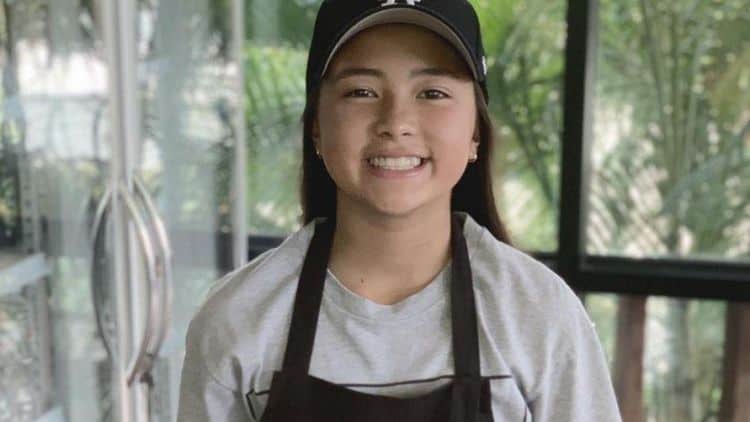 Kea Peahu is still just a child, but she has a big opinion about actress Jennifer Lopez. She says J.Lo is not just a regular mom. She's the cool sleepover mom, and we just have to say that while we've never thought about what kind of mom J.Lo is at sleepovers, we aren't entirely surprised she's the cool one. She seems it, no? She had the opportunity to work with young actress Kea Peahu recently, and it seems the two bonded despite the age difference. So, just who is the young star J.Lo seems to have so much sleepover fun with?
1. She's From Finding 'Ohana
While the young actress has done more work than just this, it's where she really managed to make a name for herself. She's a young girl who made a big impact in the movie, and fans love her. It's a fun movie for the whole family to watch.
2. She's Young
She's also very young. She was born on October 12, 2007. She only turned 13 in 2020, and she's only just begun her teenage years. We wonder if she's too busy acting to bother with the rebellious teenage thing or if she's going through that at home with her own parents right now?
3. She's Hawaiian
Many people get to visit the islands of Hawaii every year, but not many get to call the islands home. This young woman gets to do just that, and it's a huge deal for her. She was born and raised in Honolulu, which is a lovely island. It just so happens to be where my husband and I decided we'd like to have our own children back in 2007 just a few weeks before this young girl was born.
4. She Danced for Lopez
When we said to got to work with Lopez, we didn't mean in the movies. She starred with her on tour. It was on the "It's My Party," tour, and she spent two-and-a-half months on the road touring with the superstar singer. She's a professional dancer by nature, so it's not a surprise to us that she's good enough to make it on tour with Lopez.
5. She's Friends with J.Lo's Daughter
If you're still stuck on the part where J.Lo is having sleepovers with 13-year-old girls, you can relax now. They toured together, and Kea became friends with the singer's own daughter, Emme. They're about the same age, so it all worked out for her.
6. She Loves J.Lo
The young star says she's not just a hard worker, she's also very humble and very sweet. She said she let the kids eat whatever they wanted at sleepovers, but there is always a homecooked meal in the house for them to enjoy.
7. She Left Hawaii When She Was Seven
While she did spend the first half of her life living in the islands, she's not been there in six years. She's been living in California since she turned 7. It's been hard for her to be away from her entire family, and she says the beaches in California are not quite as good as the beaches in Hawaii. As a Florida girl who lives only 7 miles from the ocean and lived in a year in California (and visits regularly) and who has spent time in Hawaii, I can agree with her on that one. Hawaiian beaches are something very special.
8. She Wants People to Follow Their Dreams
Following your dreams is probably the most important thing you'll ever do in life, and this young girl already knows that this is the truth. She might only be 13, but she's wise enough to know that you can achieve them no matter how old you are or what you are already doing in your life. It's a beautiful thing.
9. She's Met Ellen
When she was around 8, she appeared on the Ellen DeGEneres show. She was already a big-time dancer with a lot of talent making moves around the world and becoming famous, and her moves went viral. She was on the show to tell Ellen that dancing is her passion, and that she wanted to continue to do it forever.
10. She's Danced for Chris Brown, Too
You might think J.Lo is the only singer she's worked with, but this is simply not the truth. She's actually spent a great deal of time working with many famous singers, including the talented Chris Brown. She appeared in one of his music videos.
Tell us what's wrong with this post? How could we improve it? :)
Let us improve this post!