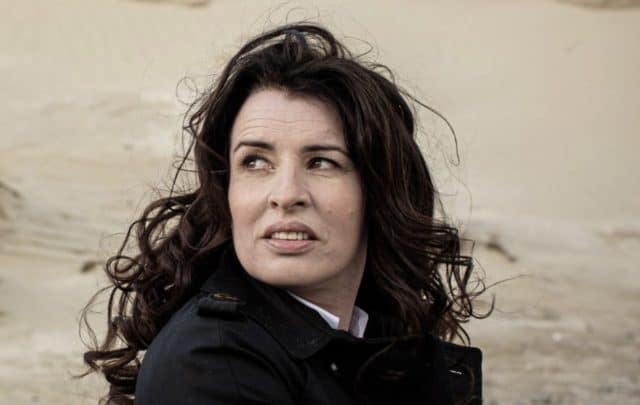 Have you ever heard of Susan Lynch? The truth is, there seem to be a lot of people who aren't really all that familiar with her, yet she has been acting for a number of years. In fact, she has a wealth of experience as an actress, and she has been involved in some extremely unique projects, not the least of which includes 2003's 16 years of Alcohol. Born in Northern Ireland, she an actress that is sought after by many. Despite her ever-increasing popularity, there are still some individuals who don't know too much about her. If you happen to be one of those people, you can find out more about her by reading the five things below.
1. She has an interesting family lineage
As previously mentioned, she hails from Northern Ireland. However, she is only half Irish. Her father is also Irish, but her mother is of Italian descent. This is rather interesting when you really stop and think about it. When both Irish and Italian immigrants were coming into the United States in large numbers, there was often some discord that would break out between the two. Lynch, being of both Irish and Italian ancestry, likely has a unique perspective on this since she can claim heritage from both nations.
2. Show business runs in her family
She has several siblings. One of them, an older brother named John Lynch, is also an actor. Considering how difficult it can be to break into show business with any real degree of success, it's interesting to note that two of the Lynch children have done quite well for themselves. Granted, the business can be tough, but they have both demonstrated that they are quite capable of handling the demands that come with it.
3. She also performs on the stage
Lynch doesn't limit her talents only to the big and small screens. She is just as at home on the stage as anywhere else. In fact, she has performed at the National Theatre in London, showcasing her talents in The Night Season. When it comes to acting, it seems there is nothing she can't master. Regardless of the role she is tasked with playing, she is capable of making it not only believable, but also enjoyable.
4. She has a unique relationship with the IFTA awards
The IFTA awards are still fairly new. They were handed out for the first year in 1999. These awards are frequently handed out to recognize someone who has distinguished themselves in the arts. Lynch managed to win three of these awards, something that has never happened to any other individual.
5. She started a family later than most
These days, most people want to start a family while they are still in their twenties. However, Lynch has never been one to let others define the decisions she chooses to make for her life. She has always been an independent thinker, and starting a family is no different. As a result, she decided to wait until she was 39 years of age before giving birth to her first child, something she and her husband carefully planned together.