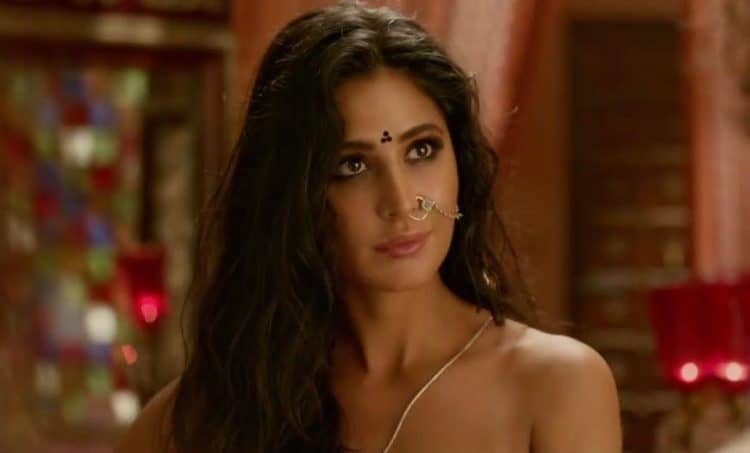 Katrina Kaif is a name that may not be well known to American audiences, but she is incredibly well known in India and other parts of the world. Just as famous for her beauty as she is for her acting, Katrina has all of the necessary ingredients for superstardom. She has been acting professionally for almost 20 years, and during that time she has built a very impressive resume. She has been part of some of India's highest-grossing movies and she still has a lot left to share with the world. Katrina currently has a few projects in the works and her fans are looking forward to seeing what's next. Keep reading to learn 10 things you didn't know about Katrina Kaif.
1. She Comes From A Diverse Background
Katrina was born in Hong Kong to a British father of Indian descent and a white mother. Her parents divorced when Katrina was young and she was raised by her mother who is a lawyer who is passionate about various social causes. Sadly, Katrina doesn't have a relationship with her father.
2. She Was Home Schooled
Due to her mother's work, Katrina moved around a lot as a child. As a result, Katrina and her siblings were homeschooled. While there are some people who are very critical of home school and feel that it is inferior to the traditional classroom environment, it seems to have worked out well for Katrina and her family.
3. She Was Born With A Different Last Name
When Katrina was born, she was given her mother's last name which is Turquotte. However, when she moved to India she decided to use Kaif which is her father's last name because she felt like it was easier to pronounce. It's unclear whether she has legally changed her last name.
4. She Started Her Career As A Model
Acting is what Katrina is most well known for, but she actually got started as a model. She was discovered when she was just 14 years old when she was hired for a jewelry campaign. Although she has continued to model for several years, she has since admitted that she prefers acting over modeling.
5. She's A Private Person
Even after years of being in the entertainment industry, Katrina has never been the kind of person who likes to put her private life on display for the world to see. Instead, she has made it very clear that she prefers to keep certain things to herself. Unfortunately, however, that hasn't always stopped her business from being spread in the press.
6. She Is Passionate About Giving Back To Others
Like her mother, Katrina has developed an interest in helping those around her. Throughout her career, she has used her platform to shed light on several causes that are important to her. Some of the things she has raised awareness of include breast and cervical cancers.
7. She Doesn't Back Down From A Challenge
There are some people who look at Katrina and think that she's nothing more than a private face. In reality, though, that couldn't be any further from the truth. Her work as an actress is something that she takes very seriously and she doesn't shy away from roles that push her outside of her comfort zone. In fact, she actually prefers opportunities that challenge her.
8. She Started A Production Company
Katrina has spent the majority of her career in front of the camera, but she eventually decided that she wanted to tell stories from another angle. In 2019, she announced that she wanted to start a production company. We weren't able to find much information on the company since then.
9. She's Very Critical Of Her Work
With the amount of success Katrina has found over the years, most people would assume that she's very proud of the work she's done. While that probably is true, it doesn't take away from the fact that she's very hard on herself. She makes it a point to watch her films several times so that she can critique her own work. There's no doubt that she is probably much harder on herself than anyone else is.
10. She Loves To Stay Active
Even though Katrina's schedule can get very hectic, self-care is one area she always keeps at the top of her priority list. She is serious about keeping herself in great shape and she spends a lot of time working out. From cardio to weight lifting, Katrina goes hard every time she steps foot into the gym and all of her work has certainly paid off.
Tell us what's wrong with this post? How could we improve it? :)
Let us improve this post!