Kane Lim is a socialite and an online personality from Singapore. He is also the founder of investment firm Kix Capital. He is famously known for appearing on Netflix's Bling Empire where he was the only Singaporean cast member. The Netflix show, which was released in January 2021, is a series about the lives of wealthy Asian and Asian-American socialites who love shopping, trips, and parties. He was a fan favorite on the show because of his down-to-earth and humorous character.
Despite his expensive habits, Kane proved himself to be a loyal friend during his time on the show. Lim made his first $1 million before his 20th birthday. In May 2022, he made headlines for becoming the first South Asian brand ambassador for Rihanna's beauty brand, Fenty Beauty. Kane has several business ventures aside from his investment firm.
Kane Lim's Early Life And Background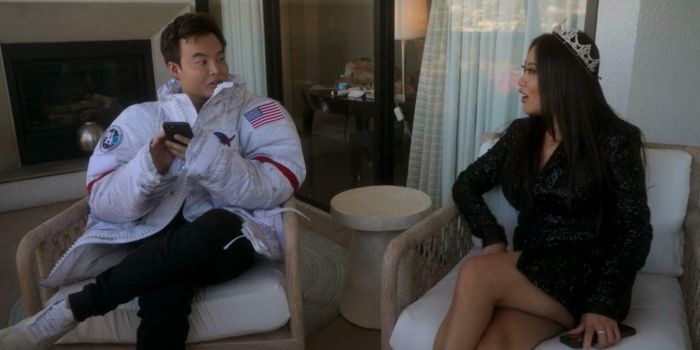 He was born on 5 December 1989. He is the eldest of three siblings. Lim studied at an Anglo-Chinese School and then continued his education at ACS International. From 2010 to 2013, Kane studied at a private college Fashion Institute of Design & Merchandising in Los Angeles, California where he obtained his Bachelor of Arts in Merchandise Marketing. He is a vegetarian and turned to Buddhism three years ago. Despite various news sites claiming that Kane's father was a billionaire, Kane himself clarified that his parents were not billionaires. Rather, his father runs a billion-dollar company. His father, Kenny Lim Oon Cheng is also on the board of Sian Chay Medical Institution, a charity organization that promotes Traditional Chinese Medicine in Singapore.
However, Kane had a relatively ordinary childhood compared to other wealthy children in Singapore. Kane, like every other Singaporean male had to serve a mandatory two years in the army. A major chunk of his net worth comes from his family's holdings in oil, property, and various other industries. Lim also started investing in stocks at the mere age of 17 and became a millionaire within two years.
His Journey To Success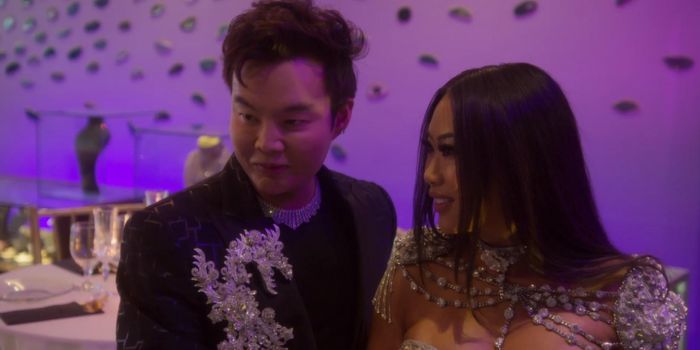 Over 10 years ago Lim moved from Singapore to L.A. to challenge himself independently. He wanted to strive to build a name for himself. From a young age, Kane has always had the drive to succeed. As mentioned earlier he started investing as a teenager after he took a loan from his father. He repaid his father within a short period.
Subsequently, he made his first seven-figure sum at the age of 19 just two years after. Kane then invested in stocks and fashion with the funds he had acquired over the years and started his investment firm, Kix Capital. It is an investment firm that deals in biomedicine, real estate and energy investments.
What Was Kane Lim's Role In Bling Empire?
Bling Empire is Netflix's reality series based on the lives of extremely rich Asian cast members. The show which premiered in January 2021 depicts the lives of real-life wealthy Asians in Los Angeles, California. Lim, who was part of the cast of the show, also reportedly selected most of the cast members for Bling Empire together with friend and fellow cast member Kelly Mi Li.
In 2019, prior to his appearance on the show, Lim was asked to feature on Singapore Social, a Netflix reality show about Singaporean millennials. However, he rejected the offer. Lim's family weren't exactly proud of his appearance in Bling Empire. His father on the other hand thought otherwise. He revealed that while his father is very private, he understands that Netflix is a big platform that can bring Kane many new opportunities. The then 31-year-old Singaporean was more than happy to show off his glitzy habits throughout the first season. So much so that in May 2022, Kane Lim returned to the show for the second season.
He Leads An Expensive Lifestyle
One of Lim's favourite hobbies is shopping. He expressed this in an episode of the first season of Bling Empire where at one point he stated that shopping is the best therapy for him. He has also mentioned that he can relate to Astrid, a character from the movie Crazy Rich Asians who spends her money on jewellery without hesitating. Lim also has a love for shoes. He has an extensive collection of more than 300 pairs of shoes which he frequently flaunts on his Instagram page.
Aside from his shoe obsession, Kane also has a strong fascination with pandas. Kane often uses the panda emoji to refer to himself, and even calls his mother "mama panda". From Panda birthday cakes to stuffed toys, as well as branded Panda-themed bags and shoes. Kane Lim is also a practising Buddhist. He was introduced to the religion in 2018 by one of his friends.
Kane Lim Has A Number of Businesses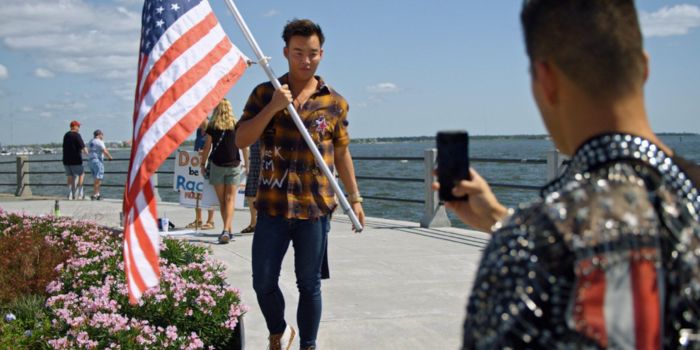 Lim is certainly a successful businessman. On his Instagram bio, Lim describes himself as a real estate developer, investor and philanthropist. Aside from being the director of Kix Capital he also has other business ventures. In December 2012, Kane co-founded Leighton & Kane and established an online fashion store called Thefashionfund. He is also involved in the real estate business. Kane Lim is currently listed as a Realtor Associate for Oppenheim Group, a professional real estate brokerage. He has developed and sold three properties in Venice Beach, an upscale neighbourhood in Los Angeles. Kane Lim reportedly has a net worth of $20 million.