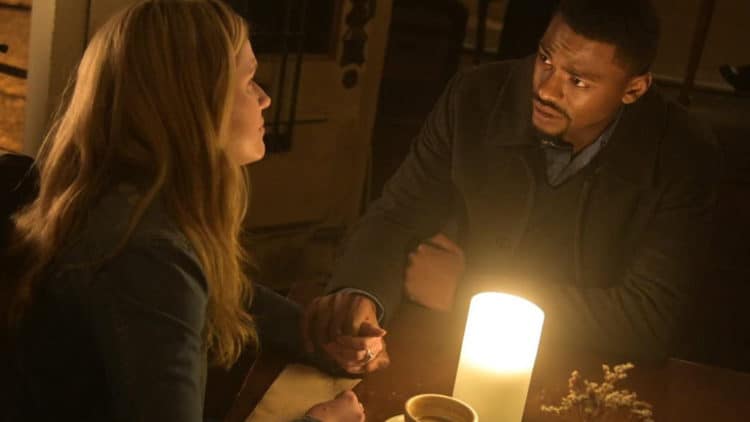 Justin Cornwell is young, talented, hard working, and well on his way to becoming a star. His on screen acting career began in 2014 and in just a few short years he has established himself as someone to pay attention to. Justin got his big break in 2017 when he was cast as Detective Kyle Craig in the TV series Training Day. It quickly became apparent that Justin had the natural ability to keep audiences' attention. In 2019, he got another huge opportunity when he was cast in the show The InBetween. Although he has yet to make an on screen appearance in 2021, we know that he's hard at work to bring more content to his fans. Keep reading for 10 things you didn't know about Justin Cornwell.
1. He Started Acting In Middle School
Justin isn't the kind of actor who began performing when he was still in diapers. Although he's always loved movies (he grew up in a family that owned a video store) he didn't really get into acting until he was part of a school play in middle school. Despite falling in love with acting after that, his school never did another play.
2. He Has Theater Experience
Justin's middle school play isn't the only time he's been on stage. He actually started his professional acting career in the theater world. He told So Many Shows, "My work in the theatere has given me an excellent acting foundation. Building charcters [sic] and understanding intention quickly allows your mind to be free for the more technical elements that on-set work requires."
3. He Was In A Video Game
Even though he's still at the early stages of his career, Justin has already gotten a lot of really cool opportunities. One of those opportunities included the chance to do some voice acting. Justin voiced several characters in the popular video games Watch Dogs which was released in 2014.
4. He's A Musician
Acting isn't the only way Justin likes to put his performance skills to good use. He is also a talented musician who loves making music as a way to express himself. Although it doesn't look like he has officially released any songs yet, he has a lot that he wants to share with the world.
5. He Loves Connecting With Fans
Justin understands the importance of building good relationships with the people who support you. He loves getting the chance to connect with his fans as often as he can. It's very common to see him interacting with fans on social media and he even shares the beautiful works of art they create for him.
6. He's Happily Married
Justin's professional life isn't the only place here things have gone well for him. He's also had lots of luck with love. Justin and his wife, Lindsey, have been married since 2020. They do not have any children. Lindsey doesn't appear to work in the entertainment industry, but her Instagram profile says that she is an "esquire".
7. He Likes Black Coffee
For many people, the taste of coffee without cream and/or sugar is a little too bitter, but Justin isn't one of those people. He actually likes to drink a cup of black coffee in the morning to get his metabolism going. While talking to So Many Shows he also added that he likes to have his morning cup of coffee on an empty stomach.
8. He Attended The University Of Louisville
After high school Justin knew that he wanted to attend college, but he also knew that his options were limited due to financial restraints. Luckily, his step father's job offered tuition reimbursement to students who maintained a certain GPA and went to school in the state of Kentucky. Justin decided to attend the University of Louisville where he became very active in the drama department.
9. He Wants To Have An "Unconventional Career"
If you were to ask most actors what kind of career they'd like to have, they'd probably say successful. Justin, on the other hand, has a different word in mind. While talking to Interview Magazine he said that he wants his career to be unconventional and added, "I want to be able to do what he has done, and what other people like him have done—people like Johnny Depp—where he's able to play a lot of different characters and still carry a lot of weight with those different perspectives, and be trusted to go into these different directions."
10. He Likes To Travel
When Justin was a kid, he probably never could have imagined that one day he would get the chance to visit places all over the world. Thanks to his work, however, that's exactly what has happened. He loves visiting different places and has gotten to visit countries like France and England.