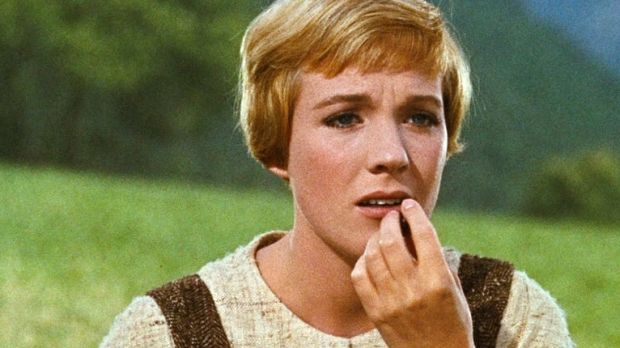 Julie Andrews is undoubtedly one of the most iconic actresses of her generation. Her award-winning performances have stood the test of time and will likely continue to captivate audiences for years to come. It's been over 50 years since Mary Poppins was released, but Julie Andrews' portrayal of the title character remains one of her most iconic roles. For generations, Mary Poppins has been adored by people all over the world. Equally well-known is her role as Maria Von Trapp in the 1965 movie, The Sound of Music. However, there is so much more to the legendary Julie Andrews than her popular roles. Here are 10 things you didn't know about Julie Andrews.
1. A Loving Mother to Adopted Children
Julie Andrews is the proud mother of three daughters, two of whom, Amy and Joanna, were adopted from Vietnam. In an interview, Julie shared, "Amy came into our lives and it was wonderful. Then Saigon began to fall and within three months, we had another one. We said [to the orphanage where Amy had come from], 'We know you are not going to be able to do this for long. Once the South falls [adoptions will cease] so if you care to send us another one, please do.' So suddenly Joanna was with us and they were not sisters, but like sisters." Julie's daughter, Amy, is also an actress who had the opportunity to work with her mother on the second installment of The Princess Diaries.
2. The Original Eliza Doolittle
The 1964 film, My Fair Lady, was one of the most successful films of the era. But before the story was told on film, it was a play in which Julie Andrews played the starring role of Eliza Doolittle. Julie's exceptional performance in the role helped launch her career. In the early 90s, Andrews even had a rose named after her in honor of her portrayal of Eliza.
3. Almost Passed Up on Mary Poppins
When Julie was offered the role of Mary Poppins, she almost turned it down because she was hoping to be cast in the film version of My Fair Lady. However, the role ultimately went to Audrey Hepburn.
4. Fear of Being Typecast
Being typecast is something that many actors fear. Nobody wants to be labeled as someone who can only play a certain type of role. When Julie was given the chance to star in The Sound of Music, she was hesitant at first because she didn't want to be labeled as someone who could only play nannies.
5. Losing Her Singing Voice After Surgery
In the late 90s, Julie Andrews underwent an operation to fix a 'weak' spot in her vocal cord that was likely the result of a cyst or polyp. She was told that the procedure would be relatively simple and not have any lasting effects on her voice. Unfortunately, however, the surgery left her vocal cords permanently scarred and without the ability to sing. Andrews considers this to be her greatest disappointment.
6. The Most Expensive Thing She's Ever Purchased Was a Painting
When you've had a career as long and successful as Julie Andrews', it's only right to splurge every once in a while. When asked about the most expensive thing she's ever purchased (other than property), Andrews said, "I saw a very expensive painting by a wonderful American painter called Charles Burchfield. I really loved it — it hit me in the solar plexus — and I thought if I did three extra concerts on tour, I might be able to afford it. And I did."
7. Dreaming of a Reading Vacation
With a schedule as busy as Julie's, she doesn't always get the time to do the things she enjoys. She told The Guardian that she would love to use her free time to go on a reading vacation where she sits under an umbrella and reads for a week or two.
8. Hiding Her Academy Award in the Attic
Winning an Academy Award is one of the highest honors an actor can ever receive. But when Julie Andrews won an Academy Award for her role in Mary Poppins, she wasn't excited to put it on display. For years, she actually kept the award in the attic. When asked why she kept the award tucked away, Andrews said, " I didn't want to boast. I didn't want to be like, 'Come see my Oscar!' So it was hard. There was a part of me where I felt worthy, if I felt I'd done a good performance." Andrews now proudly displays the award.
9. Once Refused a Tony Nomination
In 1996, Julie Andrews was supposed to be nominated for a Tony Award for her role in the Broadway musical, Victor/Victoria. However, she decided to decline the nomination because she felt other people who had worked on the production were overlooked.
10. A Self-Professed Indecisive Person
Being decisive is probably a trait that comes in handy in the entertainment business, but Julie Andrews says she's never been the type of person who could make decisions quickly or easily. Over the years, however, she says she's gotten better with this.