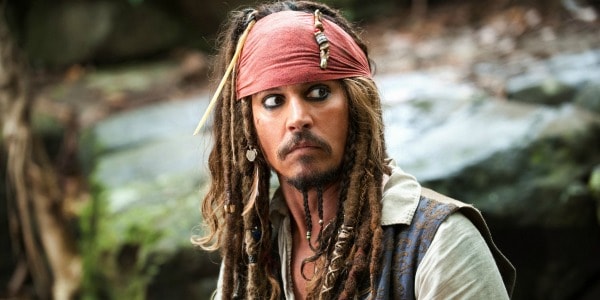 Sometimes famous people get a bad wrap. A few bad apples can spoil the bunch. Some celebrities enjoy their fame and money and forget about their fans. Yet, there remains many great hearted celebrities that give of themselves freely without any need for recognition.
Here are 5 famous people who are much nicer than you think.
Johnny Depp
Johnny Depp often appears aloof during public appearances yet he's beloved as a great actor. However, it may be that Depp is an artist who simply comes off cool and emotionless. Few people see the warm side of the actor. In fact, Johnny Depp does have a warm heart. In fact, co-stars and set crews have said that Johnny Depp is incredibly easy to work with. He never seems to have an attitude while working and often pleasantly offers good acting advice to co-stars. Few people knew that Johnny Depp would often go to hospital children wards dressed as his "Pirates of the Caribbean" character Captain Jack Sparrow to entertain the children. The best part is, he loves doing it. He calls it 2 or 3 hours of improve acting and has great fun.
Matthew McCaunaghey
It isn't very surprising that actor and superstar Matthew McCaunaghey is a nice guy. Despite his success ass an actor, McCaunaghey retains his good boy southern country roots which says a lot about his upbringing. Few people realize that every Thanksgiving McCaunaghey returns to his Texas hometown and delivers Thanksgiving dinners to the elderly and homebound through the Meals on Wheels program. In fact, McCaunaghey and his family have done this since he was 7 years old. It's been an annual tradition for him for 40 years. The best part is, he doesn't do it for celebrity. In fact, most people that he delivers to don't even recognize him as a celebrity and he simply introduces himself as "Matthew". On one recent visit home, Matthew McCaunaghey learned that there is a SAFE (Students United For Rape Elimination) program at his alma mater, the University of Texas. McCaunaghey decided to pitch in and help not just by donating money to the program but by actually showing up for a late night call to escort students safely home in a campus golf cart.
Lady Gaga
The "Born This Way" singer is one celebrity who never holds back acceptance. Her music and lyrics resonate with those who feel they don't fit into popular society. This is because Lady Gaga can relate. She makes a point of encouraging her fans to be accepting of everyone. Recently some of her fans when on a twitter attack against musician Ed Sheeran and Lady Gaga shot back to defend her fellow musician. Street performers have noted that Lady Gaga has been known to yell out her limo window "Good job!".
Russell Brand
Comedian/Actor Russell Brand can come off as a wild man who could easily enjoy his celebrity. However, Brand, the former husband of Katy Perry, has an incredibly human side. He has been known to treat a homeless man in Los Angeles to breakfast on a whim. A recovering addict, Brand is no stranger to Alcoholics Anonymous and its twelfth step to share what you have been given. He has been known to pick up complete strangers and accompany them to AA meetings.
Tom Hanks
https://www.youtube.com/watch?v=yPJ4SgpsDg0
It's not surprising that actor Tom Hanks is a really great guy who does not let his celebrity go to his head. He has worked hard to get where he has come and he stays close to his roots. Hanks is an everyman on screen and off screen. In fact, Hanks has a habit of personally responding to fan mail. Recently, he sent a personal response to a fan typed on one of his many vintage antique typewriters on his personalized "HANX" stationary. He even included a polaroid picture of himself with a picture of his fan and sent it to her because she had requested a headshot.