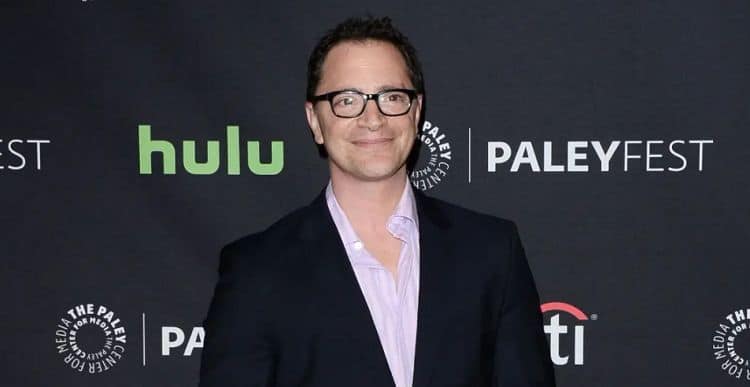 You know his face. You know his characters. But, do you know the actor himself? Joshua Malina is not a newcomer in Hollywood, but it seems that so very few people know much about the iconic actor. He's probably best known for his role as Will Bailey on "The West Wing," but he's also really made his mark also playing the role of "David Rosen," on Scandal. He's been in some of the biggest shows on television, and he's never going to be someone fans are sad to see on the screen. He's more than good at what he does, and we all love to see him. That said, let's learn as much as we can about Joshua Malina.
1. He's in His 50s
Joshua Malina was born on January 17, 1966. He celebrated his 54th birthday in 2020. We have a feeling he didn't have a clue when he turned 54 that his life would change more than any other year he'd celebrated before thanks to a pandemic. We wonder if he's looking at 55 like it might be better or wondering if the year might continue to get weirder and weirder as this one did?
2. He's From New York
You probably aren't shocked by this. He's a New Yorker. He's always been the kind of guy who just seems like one, too. There has never been a time in his life when he's played a role and his New York life hasn't shown through the character in a way. He was born and raised in the city, and we have a feeling he loves it there.
3. He's Jewish
He is sometimes mistaken as Latino because of his last name, but he is actually Jewish. His father was a Broadway producer, an attorney, and an investment banker. However, his mother and father were the founders of the Young Israel of Scarsdale. He grew up in New Rochelle, so this is where they founded that chapter.
4. He's Intelligent
It's not like we did not realize this, but some people simply don't know how smart Malina really is. He attended the Westchester Day School as a child. He then went on to attend the Horace Mann School. That's when he went on to college. He earned his Bachelor of Art degree in theater from none other than Yale University. What a great place to go.
5. He's Married
One of the sweetest things in life is finding the person you want to spend your days with. He did. He found her a long time ago. Her name is Melissa Merwin. She's a designer of costumes, and they met back in 1992. His sister and her own ex-husband introduced them. They married back in 1996.
6. He's A Dad
He and his wife have two darling children together. We are not sure of their ages, but we know that they really do enjoy being parents, and they are a close family. Their children are Avi and Isabel.
7. His Sister Predicted His Marriage
What's so crazy about that, you might ask? Well, she predicted this marriage before the couple ever met. In fact, she said that they'd get married a solid two years before she was able to get them together to meet and begin dating. That's a pretty big deal, and it's a really cool thing to be able to say, too.
8. He's a Prankster
Being that he's always so serious in his roles, it's sometimes hard to believe that he is a funny man. He is, though. In fact, he is a prankster and his coworkers know him well for his antics. His coworkers said that even when he was the new guy on "The West Wing" four years into filming, he was already playing pranks on people during his second day of filming. That's when they knew they liked him.
9. He's Doing Well
He's been working a long time, and he's doing well as a result. This is a man with an estimated net worth of approximately $1.5 million as of 2020. He's really made his way in the world, and we have a feeling he is quite proud of his net worth and his accomplishments as an actor.
10. He Began on Broadway
Joshua Malina began his illustrious career with a very good job. He was cast in the hit Broadway production of "A Few Good Men," and that was one of those things he knew he had to take on. Imagine being able to say that's where you got your start? What a very cool way to get into the business.