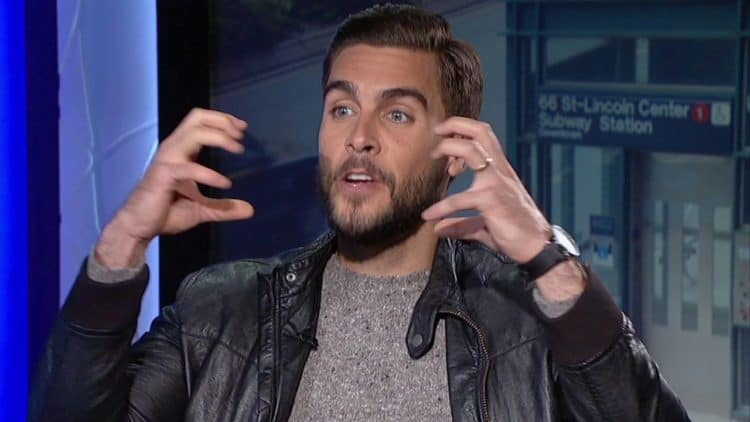 Josh Segarra's career has been the kind that many actors can only dream of having. Since making his first on-screen appearance more than 15 years ago, he has built a solid resume that includes more than three dozen acting credits. Many people will recognize him most from being in shows like The Electric Company and Arrow. No matter what kind of role he's playing or how big or small the part is, Josh always gives it his all. For that reason, the opportunities have continued to pour in for him over the years. Recently, it was announced that he will be in the upcoming series She-Hulk, and lots of people are excited to see him in action. Keep reading to learn 10 things you didn't know about Josh Segarra.
1. He Has Puerto Rican Roots
Josh was born and raised in Florida, just outside of Orlando. Both of his parents are originally from Puerto Rico. As a result, Josh is fluent in English and Spanish. Although Josh is very proud of where he's from, Orlando isn't necessarily the best place to launch an acting career. He eventually decided to relocate to New York City.
2. He's A Husband And Father
Josh's career may seem like it's number one on his priority list, but in reality, his family is the most important thing to him. He was raised in a close family and this is something he's recreated as an adult. Josh and his wife, Brace Rice, tied the knot in 2014. They now have two children together.
3. He Studied At NYU
Josh moved to New York City in 2004 and began studying at New York University. Although NYU's acting program is widely considered to be one of the best, Josh initially struggled to land roles when he initially graduated from college. However, once he found his lane, he was able to take advantage of more opportunities.
4. He Grew Up Singing In Church
When Josh was growing up, he and his family attended a pentecostal church. He was a member of the choir which helped him develop an interest in performing and sharpen his skills. Despite his religious upbringing, we weren't able to find any information on whether faith still plays a major role in his life.
5. He's Been On Broadway
Most people are aware of what Josh has accomplished on the screen, but many people may not realize that he's also had a very successful theater career. He was the first person to ever play Emilio Estefan in the Broadway production of On Your Feet! Prior to that, Josh had done some work off-Broadway.
6. He Wanted To Be A Professional Wrestler
Josh isn't the kind of actor who grew up knowing he wanted to act. When he was younger, he was much more interested in sports than he was in the arts. He really loved wrestling and, at one point in time, it was all he thought about. He even had dreams of becoming a professional wrestler. Things may not have panned out the way his teenage self envisioned, but he has still done pretty well for himself.
7. He's Not Into Social Media
As someone who is handsome, talented, and successful, Josh could easily have a huge social media following. Apparently, however, he doesn't have any interest in posting things on the internet. From what we can tell, Josh does not have any verified social media accounts. He seems to prefer to keep a low profile.
8. He Loves Staying In Hotels
There are some people who travel often who eventually can't stand the sight of hotels, but not Josh Segarra. He told Get Out Mag, "I love staying in hotels. I love the way they smell, I love hanging out at hotels, in their saunas, in the gyms. I like to try the room service the first couple of nights I'm there to see how well that's going to scope out."
9. He Played Soccer
When Josh was younger, he played soccer. However, he wasn't always focused on the game. During an interview with Broadway World, he said, "On the soccer field, I was a goalie. When you're a goalie, you have a lot of time on your hands. I would sing songs in the goal: sometimes under my breath. I would sing pop songs and a little bit of NSYNC. I guess it started there."
10. He Comes From A Very Supportive Family
Plenty of parents out there would probably cringe if their child chose to pursue a career as an actor, but Josh is lucky that his parents didn't react that way at all. Despite them not knowing much about the theater world or the entertainment industry in general, there always supported Josh's dream.